A life time opportunity awaits you in Marmaris , if you ever wanted to learn how to scuba dive and explore the beauties under the water , Marmaris is perhaps the best place for you to start. The Open Water Padi Diving Course in Marmaris is the world's one of the most popular scuba diving course.
By the help of Padi open water diving course millions of people been introduced exciting diving life style .You can right now start your scuba diving certification online with eLearning.
There are 3 main steps that you need to take to become a Padi Certificated Diver :
1. Learning the basics of the under water life (eLearning , will help you to do home study in their website, which will let you to learn the basic scuba diving skills. )
2. Confined Water Dives to learn basics of diving and skills.
3. Open Water Dives to practice you skills and explore the under water life.
At the end of the 4 days Padi Scuba Diving Course in Marmaris, you will be qualified to dive to 18 meters of depth all around the World and your certificate will for life and granted everywhere in the World.
Available Days: Everyday
Duration: 3 – 4 Full Day Course.
Don't Forget: Sun cream, Sun glasses, Camera, Swimsuits, Towels, Hat.
Minumum Age : 10 years old.
PRICE : CMAS 175 £ – PADI 200 £
Padi Diving Course in Marmaris
3 - 4 Days Padi Open Water Diving Course in Marmaris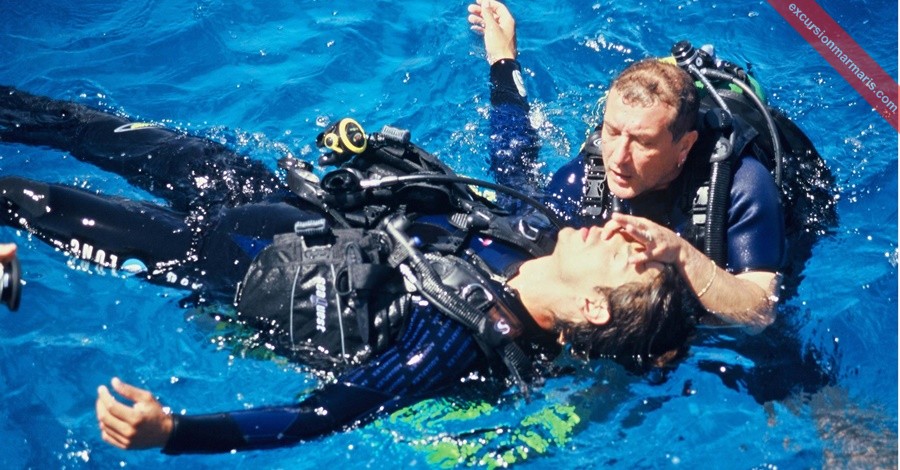 Padi Diving Course in Marmaris will take 3 or 4 days according to your holiday plans and at the end of the course you will be granted with Padi certificate.
Equipment that you need for Padi Diving Course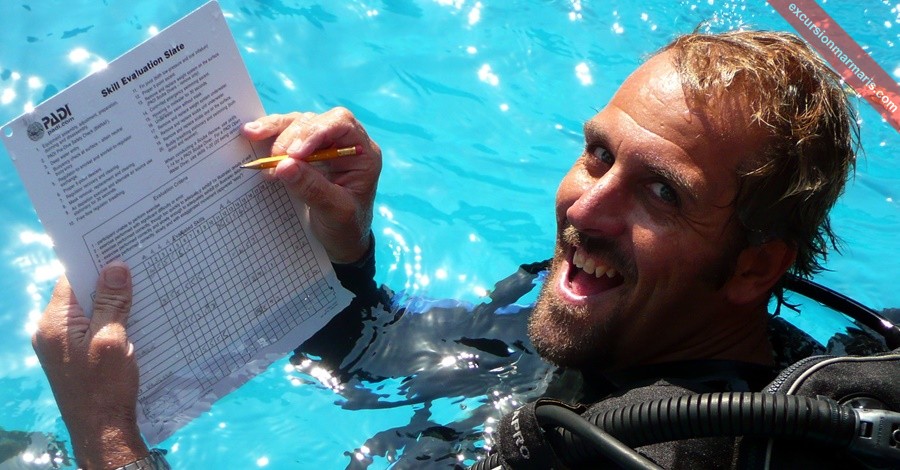 The price cover all your equipment needs that you will use during the padi course; All Scuba Gear for Pool and Open Water dives. Regulator, Bouyancy Compensator (weight integrated) , Weights, Weight Belt (when needed), Wetsuits (both in the pool and open water dives), Cylinders, Hood (if needed), Gear Bag, Pool fees, Instructor fees, Open Water training dives, Mask, Fin, Snorkel, Booties.
Free Hotel Transfer Everyday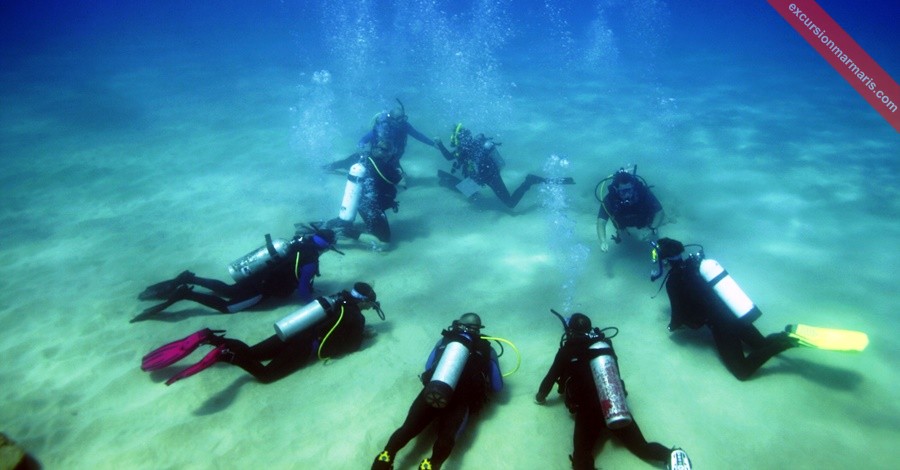 You can join our Padi Diving Course from Marmaris or İcmeler and every day you will have free hotel transfer.
Departure :
Everyday Pick up from your Hotel
Duration:
3 to 4 Days
A Pick-up and Drop-back Service
Full insurance
Full Equipment
Lunch
Instructions
Drinks
Tips and Gratuities
Personal Expenditures
DVD
Private Tour Inquiry Form