Icmeler Istanbul Day Tours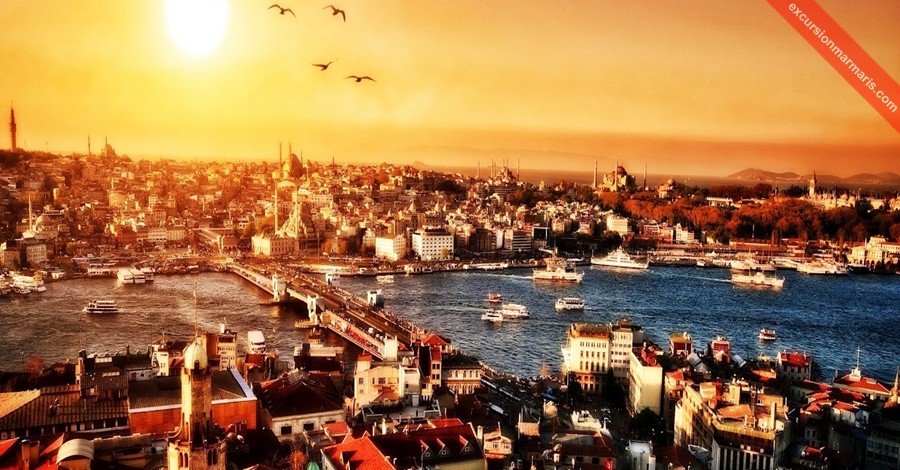 The Hippodrome, now known as the Sultan Ahmed Square, was once used for chariot races. Also several different games could be held throughout the day. This square was also used as a symbol of power of the empire. Your guide will give you more detailed information about anything you would like to know.
Sultan Ahmed Mosque (Blue Mosque)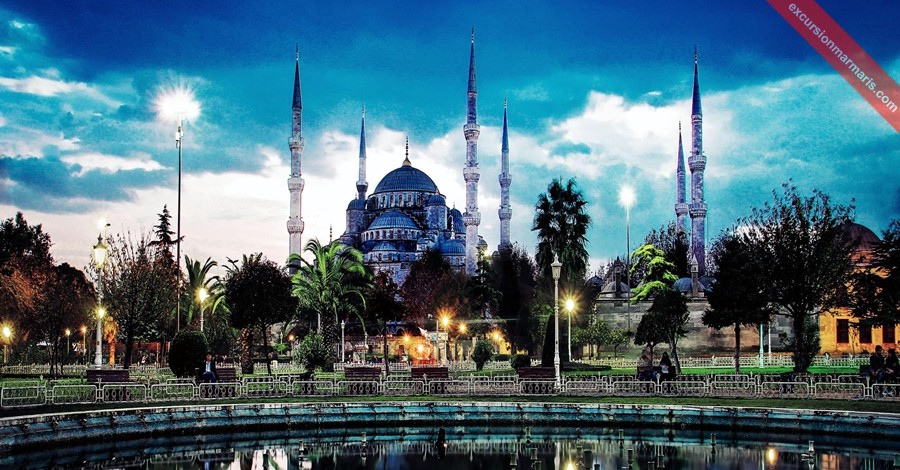 As the only mosque in Istanbul, the Blue Mosque has six minarets. Only the Great Mosque in Mecca had six, which led to some resistance in Mecca. Sultan Ahmed came with a clever solution: he gave Mecca a seventh minaret. This mosque is also called the Blue Mosque because the walls are covered with a total of twenty thousand hand-painted tiles in blue, green and red-brown. Most are still the original Iznik tiles (manufactured in the city of Iznik)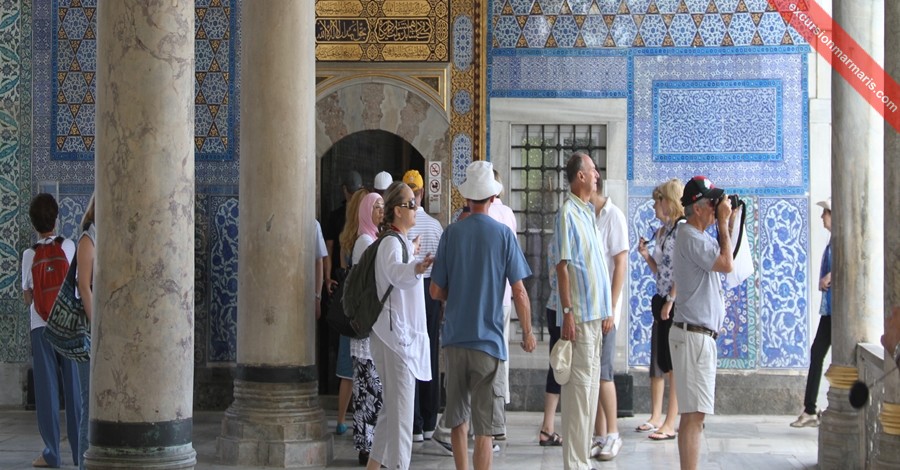 What once was a palace is now a large museum filled with treasury, jewelry and traditional clothes. The Harem gives you a glimpse into the lives of how people lived there hundreds of years ago.
Departure :
Pick up from your Hotel
Duration:
24 Hours
Transfer to Airport and Back
Flight Ticket Both Ways
Full insurance
All Entrance Fees
English Speaking Guide
Drinks
Bosporus Boat Tour
Lunch and Dinner
Personal Expenditures
The guide will be waiting with "Istanbul Tour" sign at the airport.
Please note that all times are approximate and subject to change.
(Flight time and Day: Wednesday/Saturday Dlm - Ist :06:15/ist-Dlm 23:50)
Bosporus tour and the diner is optional request of the guest, It is sold by the tour guide for 49 Euro
Program & Timetable
04:00 - 05:00 Pick up from the hotels (Time depends on location)
Arrival to the Istanbul Sabiha Gokcen and Orientation trip to the Old Town
Visiting Blue Mosque - If the Blue Mosque is under renovation then Süleymaniye Mosque will be visited.
Visiting Hippodrome & German Fountain
Visiting Topkapı Palace (Without Harem)
Free time at the Mısır (Egyptian) Bazaar / Lunch Break
Bosporus Boat Trip between the two continents (Extra)
Dinner in Kumkapi (Extra)
Bus Trip to the airport
23:50 Departure from Sabiha Gokcen Airport
01:05 Arrival to the Dalaman Airport
Back to the Hotels (Time depends on location)