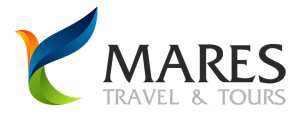 All of the bookings and excursions made through Mares Travel are subject to the Rules of Turkish Travel Agencies (Law no: 1618) and The Consumer Protection Law (Law no; 4077) that have recently been amended on major terms to abide by the European union Consumer Rights Legislation.

Payment:
Payments are received through credit cards (Visa and Master Cards) free of credit card charges. All prices are inclusive of VAT.
The "Billing Firm" that appears on your bank statement is "Mares Travel "

Deposit payment:
Some specific tours are subject to deposit payment due to the demand of the tour suppliers. According to the type of the tour 10% – 20% OR 30% down payments can be required online. Upon on the payment, an e-ticket will be send to the customer showing the payment details made by our guests.

Alterations to an excursion or other activity:
We make the best possible arrangements to arrange excursions/activities as depicted in our website. However, Mares Travel is not responsible for all the details mentioned there. We reserve the right to alter or cancel all or any part of any excursion/activity mentioned therein without any prior notification.

Refund for cancellations made by us:
If an excursion/activity stands cancelled for any reason from our side, we will refund you the price we have received for that particular excursion/activity and nothing more than that. Customers under the influence of alcohol/drugs can have no claim of insurance or refunds for any kind of incident.

Cancellations made by you:
– For cancellations made by you, prior to 3 days of the excursion date will be refunded in full.
– For cancellations made between 3 to 1 days of the excursion date, half the payment is refunded.
– Unfortunately no refund is available for cancellations made within the same day prior to the excursion date.

Alterations for bookings by you:
You need to inform us at least 2 days beforehand to alter an already reserved excursion date / time or even switch it with another excursion. We don't charge any fee for altering your reservation.

Passports:
You are requested to bring your passports along with you on the day of departure if you have booked an excursion to Rhodes from Marmaris. All other tours with us can be made without passports.

Visas:
None of the EU citizens need a VISA for traveling to Rhodes, Greece. And, no Visa charge is applicable on your return to Marmaris, Turkey.

Complaints:
If you have an issue or dispute with an Excursion, please send us an e-mail to marestravelagency@gmail.com or call the excursions manager: 0090-532-153-8898. We will do our best within our capacity to resolve your complaint.
Any claim or dispute cannot be solved cordially shall be resolved as per the laws of the governing country in which the Excursion or Activity took place. By booking an Excursion or Activity you agree to submit any such case/s to this jurisdiction. By making your reservations from this web site you accept all these terms and conditions.