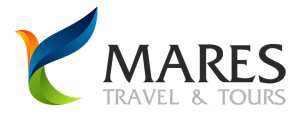 At Mares Travel, we ensure your fullest satisfaction: We have no hidden charges and guarantee net prices for your most enjoyable Marmaris Excursions.

We always provide our clients with the best services at the most affordable prices.

We just don't show up low prices only to attract customers and later embarrass them with hidden costs.

Mares Travel offers trips on inclusive prices and ensures that you have a memorable and hassle-free trip to places in and around Marmaris. As a professional travel organizer, we are eager to offer value added services to all of our clients.

Our travel counselors are available to help you around the clock. This allows you to talk to them at any moment you have a question/doubt about your trip around Marmaris, Turkey. They also help you with valuable suggestions when you are undertaking an excursion with us. We have operators who can communicate with you in a language of your preference, so that you clearly understand what they say.

We ensure that all our clients' interests and preferences are covered while they undertake an excursion/activity with us. We arrange to provide you with a complete itinerary with highlights of the tour. As all tours are fully inclusive, no hidden costs are levied at any point of time.
Our Marmaris Tours are managed with our best experienced staff and on spot guides who are fully aware of the local information and other attractions around.

To ensure that our clients have a safe and comfortable traveling in Marmaris, we offer airport transfers and car hire services with the best, cleanest and well-kept vehicles as per their needs.
As one of the leading holidaymakers in the area, we are proud of our reliable and most enjoyable travel services in Marmaris, Turkey. It is a life-time opportunity for some of the travelers to visit Turkey. Hence, we ensure that you have the best arrangements from our side so that you enjoy all of our Marmaris Tours to your content. And, for those who come here regularly, Mares Travel presents a new traveling experience each time!