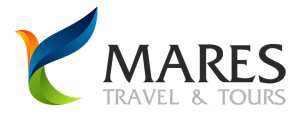 At Mares Travel, we guarantee you highest satisfaction at the lowest available prices: each time –every time. Compare the price for the same services that you book with us, you will find that we offer you the lowest possible prices. At the same time, we assure you the best of our services and ensure you receive the highest level of satisfaction, whenever you are with us!

We have been helping thousands of holidaymakers every season to get the best out of their holidays in Marmaris. Mares Travel is one of the largest and most trusted online trip agents for places in and around Marmaris. We have been successfully assisting out our clients to book their airport transfers and all their travel arrangements since our inception.

With our genuine concern for client needs and a huge variety of travel services, we are committed to provide excellent value for your money. This has helped us gain one of the most coveted positions among the trip makers/ travel agents in Marmaris. We are a proud independent travel agency and we treat each booking as a separate transaction. However, we also provide you unbelievable discounts when you book more tours with us.

We handle group transfers and car rentals to help our clients reach their destinations safely and comfortably. We provide services and essential organization needed for your successful and most memorable group and individual tours in and around Marmaris, Turkey.

Mares Travel also ensures that all of your personal details and credit/debit card information that you provide us while booking online are kept confidential and we offer complete privacy for all such information. With impeccable services and a keen eye on our client satisfaction, we stand out from the whole fraternity of travel agencies/tour operators in Marmaris, Turkey.
Come with us once, you will know that we deliver what we promise!