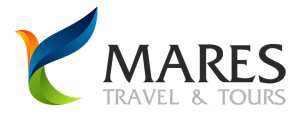 How do I get my ticket after a booking with you?
It's very easy! Once the booking is done, you'll receive a confirmation mail along with your ticket to your e-mail address. You just need to take a printout of this page to be used on the day you come over here. You don't see the confirmation mail in your inbox? You can check your spam and junk boxes.

What if I can't get a printout of my ticket?
Don't worry! If you can't get your ticket printed out for any reason, just make sure that you note down your "Ticket Number." This is displayed on the left side of the voucher.  We will arrange the rest for you!

What if I lose my ticket?
Even then, there is no need to worry much! If you already have noted the ticket number, you can act as explained above. If not, you can send us a message with other details such as your name, accommodation details, room number, the name/date of your excursion etc. We will arrange for your hassle free excursion with these details.

How about pick-up and drop-back services?
You'll get these services at the main entrance where you stay! All of our excursions come with free and hassle-free pick-up and drop-back services from/to the place where you stay.

Can you pick us from any hotel or only from certain places?
We can pick you up from any accommodations! Yes, we offer pick-up services from any accommodations in Marmaris, Icmeler , Armutalan and Turunc. We know each of the hotels and apartments in this area and ensure that you are picked on time. If you are planning to stay out of these places, please inform the same while you book with us.

Is it essential that I give you my room number?
Better we know your room number which will make the things easier for us. But as long as we know your name and surname , we can still find you at your hotel reception .

Should I confirm my booking after arriving at the resort?
Mares Travel works with pay on the arrival method , upon your arrival we will visit you at your hotel to collect the passport details ( for your insurance ) and we would like to know yout room number. During that short meeting our guides can aswer any questions that you have in your mind also collcet a small down payment for these excursions that you will join.
The confirmation ticket that you get after your booking with us ensures that your name has been added onto the passengers' list for the particular excursion and date you have chosen. Hence, there is no need for further confirmation.
We look forward to meet you in the bright and delightful Marmaris.