Cappadocia Green Tour
What to expect in South Cappadocia?
The southern part of Cappadocia features some impressive sights that are among the most popular and important of the region. The area's long history is illustrated in the imposing underground cities that date back to the early Christian period. Moreover, South Cappadocia has many interesting valleys that are full of fairy chimneys and imposing rock formations. The region is also known for its long tradition in producing onyx-made handcrafts. Touring around South Cappadocia enables you to get a different perspective of the region's natural beauty and long history.
Cappadocia Green Tour forms one of the best sightseeing explorations you can join while on vacations. The schedule includes some really interesting stops at sights where you can learn the region's history and unfold the local culture. This tour includes transfers, as well as pick-up and drop-off services from and to your hotels. A full insurance, all entrance fees, and guiding services from a professional tour guide are also part of the price. An open buffet with multiple options will be served at a local restaurant and is also included. Please note that personal expenses and drinks are excluded from the price.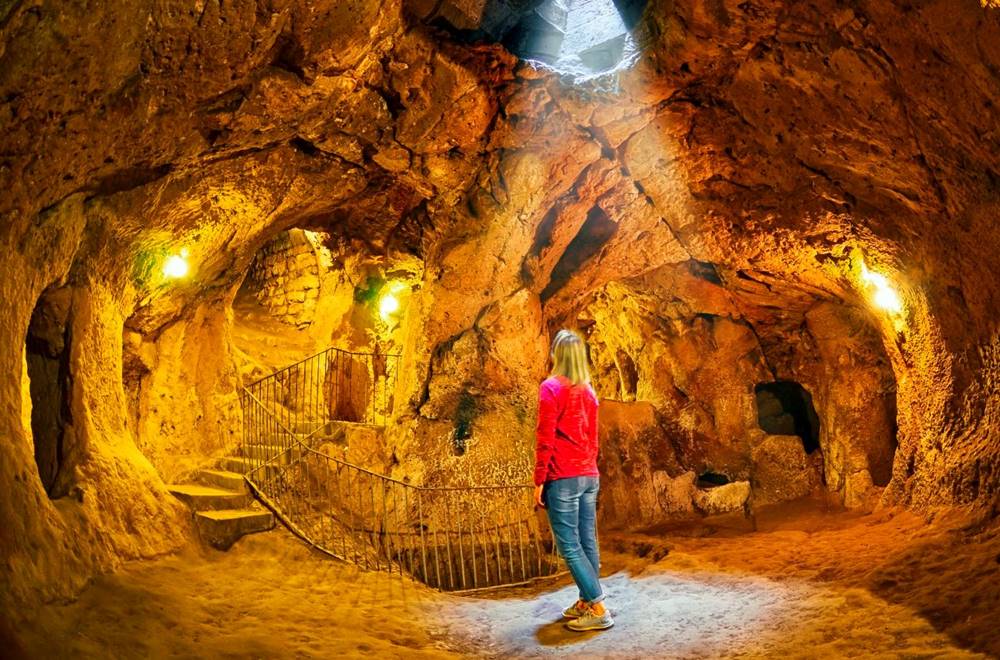 This memorable sightseeing exploration in the south part of Cappadocia is an ideal excursion for people of all ages. This is because it provides a better understanding on the area's history, it takes you to observe nice views and admire the spectacular landscapes of the valleys, and adds the necessary touch of excitement you need for a pleasurable and joyful day. The excursion is also ideal for families with children as it can be entertaining and informative for both, adults and kids. Unfortunately, the tour is not recommended for people with walking difficulties.
Is there a Covid protocol?
Safety is our number one priority. For this reason, we would like to inform you that face masks are required in public spaces. In addition, we make available hand sanitizers for our guests, while our vehicles undergo through regular sanitization. Drivers, tour guides, and the rest of the staff are going through regular temperature and symptoms checks.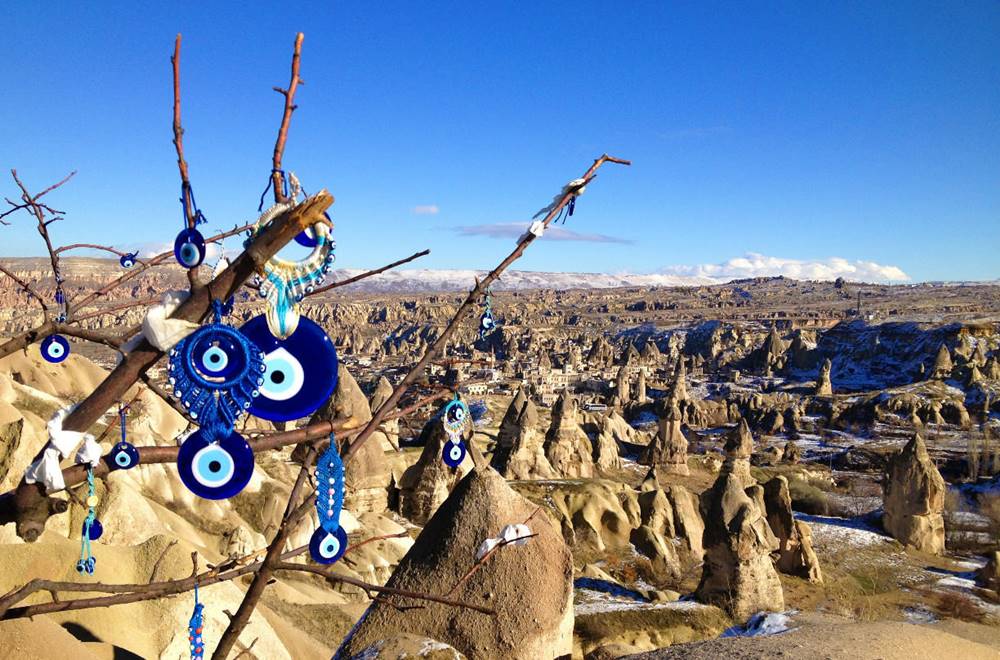 What shall I bring with me?
During the summer months, temperatures in Cappadocia might be high. Therefore, in order to enjoy the most of your experience, please wear comfortable shoes and light clothes. It is also recommended to wear sunglasses, a hat, or bring a sun cream with you. Of course you should not forget your camera as the landscapes and the sights in south Cappadocia are truly spectacular.