Cappadocia Hot Air Balloon
Why join the hot air balloon flight?
The outstanding beauty of Cappadocia's landscape, with valleys full of rocks and fairy chimneys is what attracts thousands of visitors every year. The hot air balloon flight gives you the opportunity to observe spectacular panoramic views over these valleys. In addition, during the flight, you can admire the sunrise as it reflects its beautiful, warm colours on the valleys. The hot air balloon flight is one of the most popular activities among visitors in Cappadocia. The charm and emotions you get during the flight is a lifetime experience like no other.
This tour includes transfers from and to your place of accommodation in Cappadocia. Transfers are made with fully air conditioned and modern vehicles, for your own comfort and safety. The price includes also a briefing from certified pilots and a 1-hour flight with a luxurious hot air balloon. Moreover, the price of this incredible experience includes full insurance for the whole duration of the activity, a glass of champagne after landing, and a personalised flight certificate for each of the participants.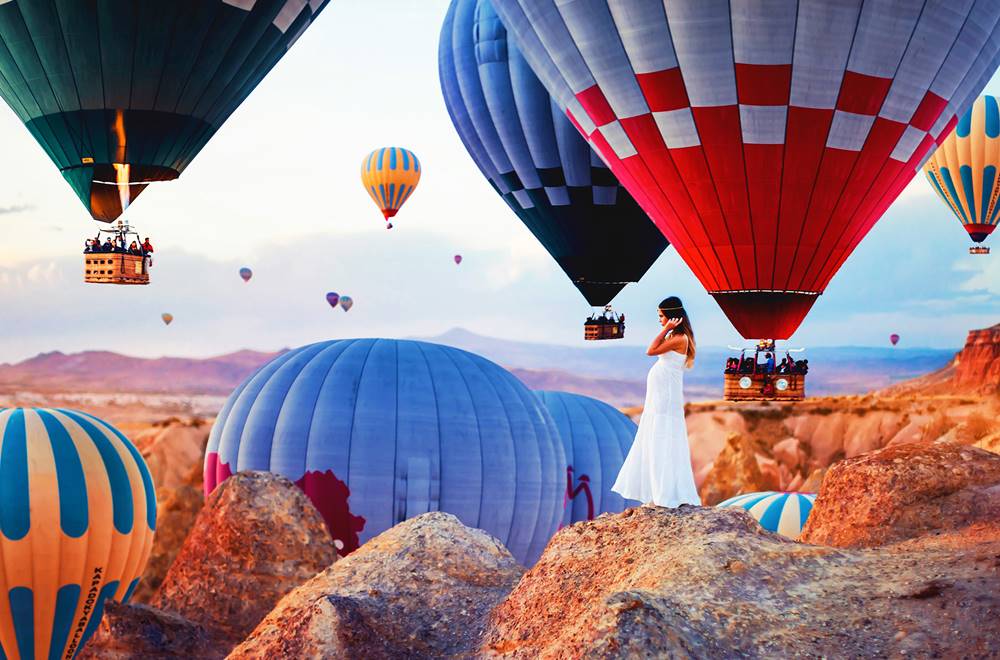 The hot air balloon flight in Cappadocia is ideal for all. Especially in what regards families, this amazing experience can fill with enthusiasm and emotions both, adults and children. However, for safety reasons, children under the age of 5 are not allowed to participate.
Shall I bring anything with me?
Flying above Cappadocia's beautiful valleys and observing the spectacular sunrise is definitely an experience not to be missed. With our multi-year experience, we are able to offer you a truly unique activity and take care of every single detail. However, please note that, as the flight takes place during the early morning hours when the temperatures are low, you might need a jacket. In addition, please wear comfortable shoes so that you can enjoy the flight without any inconvenience. Due to the imposing views you get during the flight, you should also bring with you a camera.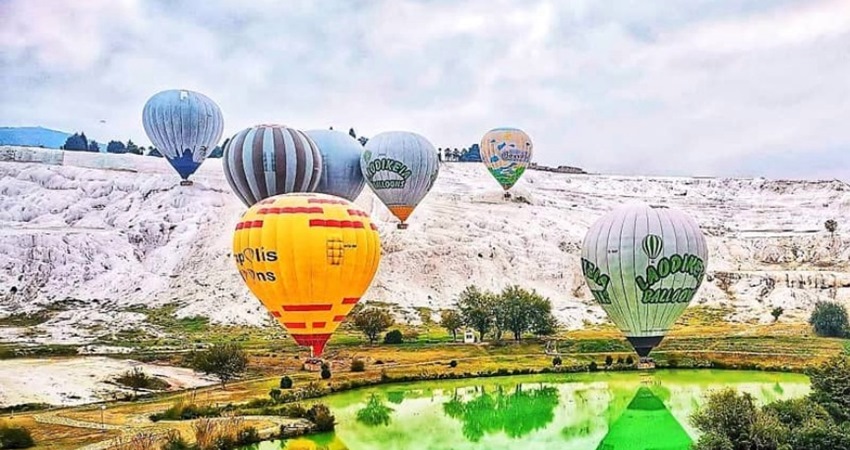 The flight takes place during the early morning hours, before the dawn. In general, the flight has an approximate duration of 1 hour. However, it must be noted that, the flight is subject to the weather conditions and to the direction of the wind. Therefore, the duration of each flight varies. In case weather conditions do not allow a flight, a full refund is given and your flight is rescheduled on the next day.