Canyoning is a relatively new sport that emerged in order to offer people a unique combination of exploration and excitement in nature. More specifically, this alternative outdoor activity involves canyon exploration with multiple techniques. Walking, scrabbling, rappelling, swimming and climbing are among the most common ways to explore the canyon during this activity. The whole experience ensures high adrenaline levels, excitement and group bonding as you need to cooperate with your group for this exploration.
During your holidays you can join the Icmeler Canyoning experience which is available on a daily basis. This alternative and thrilling activity has an approximate duration of 8 hours. During this time, you will be able to witness nature at its finest and surround yourself with unspoiled natural wonders. Forests, waterfalls, imposing mountains and rivers are among the natural obstacles that you need to pass through. A full day excursion forms the perfect getaway from the crowds and a way to explore the natural setting of Icmeler's countryside. With this activity you will enjoy a day full of adventure, enthusiasm, laughter and joy. A sense of sweet tiredness will fill your body as you create some stunning long lasting memories with your friends or family members.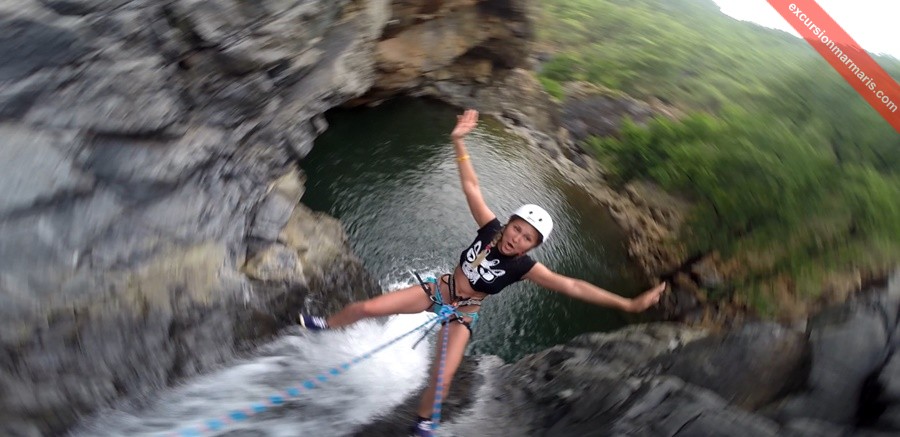 Icmeler Canyoning Tour is ideal for people who wish to explore the natural setting that surrounds Icmeler. It is also an amazing way to create strong bonds and exercise your skills in a dun and adventurous way. In general, canyoning is ideal for people of all ages. However, certain restrictions apply for your own safety. Firstly, the activity requires good physical condition. Secondly, people experiencing physical disabilities and pregnant women are not allowed to participate. Finally, the activity is ideal for children above 12 years old. Any participating children above the age of 12 must be accompanied by a parent or adult companion.
Explore an amazing gorge and unfold its hidden secrets by joining a trilling canyoning activity while on holidays. Canyoning involves and combines multiple outdoor activities into one and enables you to explore a canyon with an alternative way. Swimming, walking, climbing and jumping are among the many techniques used in this exploration. Except from being on a good physical condition, there is no need for prior experience. Before entering the canyon, professional instructors will provide a detailed briefing on what to expect. During this briefing, they will also explain everything you need to know and how to overcome the physical obstacles included in the route. Feel free to ask in case you have any concerns or questions regarding the process.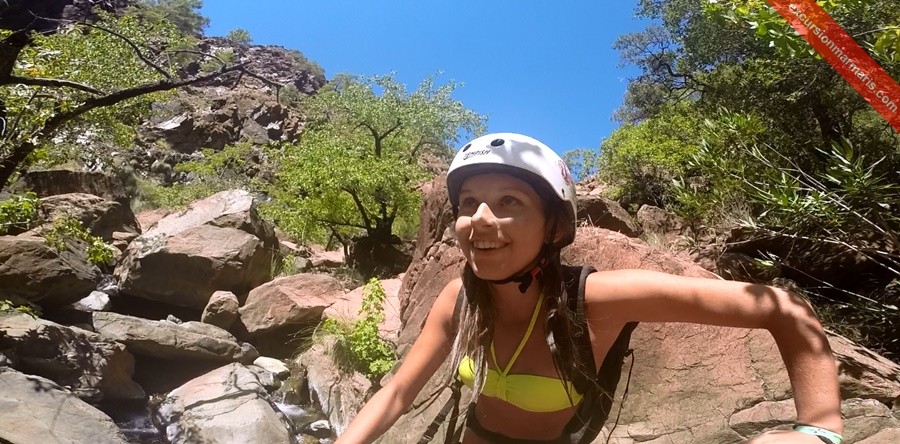 Upon your arrival at the canyon, a welcoming briefing with the professional instructor follows. After receiving all the important instructions, your guides will demonstrate how to use properly the necessary equipment. By the end of this important demonstration, they will distribute everything you need to proceed with the canyoning activity. Ropes, helmets, and life jackets are among the basic equipment that you will use during this amazing experience. Therefore, there is no need to bring anything with you.
Is Icmeler Canyoning Safe?
Canyoning in general is a safe outdoor activity given that certain guidelines are followed and few criteria are met. In what regards this particular excursion in Icmeler, it is designed in such way to offer you the maximum excitement with the maximum safety. Firstly, all the equipment used is well maintained and meets all the safety requirements set by the regulating authorities. Secondly, the instructors are fully licenced and experienced in canyoning. Finally, during the introductory briefing, you will listen to all the safety procedures that you need to follow in case of an emergency or accident.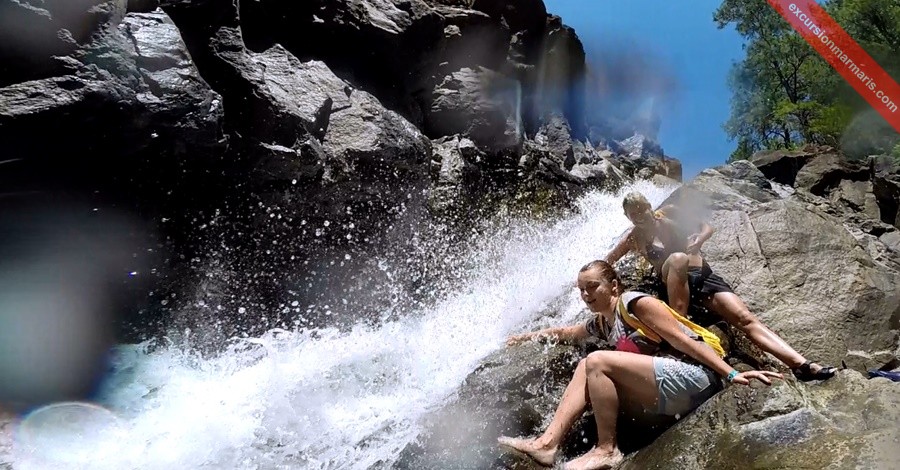 Icmeler Canyoning is an amazing opportunity to get away from the crowds and explore the countryside in a fun and thrilling way. The price of this full day excursion includes transfers from and to your hotel in Icmeler and full insurance. The lunch is also included in order to get the necessary energy needed. The price includes also the canyoning instructions and all the equipment used. Please note that drinks, tips, professional photos and other personal expenses are not included in the price of this excursion.
In order to enjoy this activity at its maximum, please remember to wear your swimsuit and bring a towel. In addition, you need to wear comfortable clothes and bring an extra set of dry clothes with you so that you can change at the end of the activity. In what regards shoes, please wear comfortable shoes that you can wear in the water. Avoid flip flops and slippers. During the summer months, there are high temperatures in the canyon. Thus, it is important to bring a sun cream and a hat to protect your skin from the sunburns.