Icmeler Ottoman Turkish Bath
Why Book Ottoman Turkish Bath
During your holidays in Icmeler you can join the Ottoman Turkish bath activity and allow yourself to relax and release the stress. This particular activity is the perfect getaway from the crowds and an ideal way to revitalize your body and mind. Moreover, it can be a relaxing break between the sightseeing excursions. However, except from being a relaxing activity, Turkish bath can be also characterized as an alternative cultural exploration. At hammams visitors can experience from first-hand the Ottoman bathing traditions and understand their importance.
Icmeler Ottoman Turkish Bath Experience
Members of our team will pick you up from your hotel and transfer you to the hammam. Upon entrance, you will change your clothes and begin with the treatments. For the first part of this experience you need to spend some time in the hot room. This marble room is like a sauna and prepares your body and skin to receive the treatment. The temperature opens your skin pores while allowing you to relax your mind in a tranquil setting. Once you are ready, the second part of the experience starts with a professional will offer you a full body scrubbing. During this phase, all the dead cells are removed from your skin making it smoother and healthier.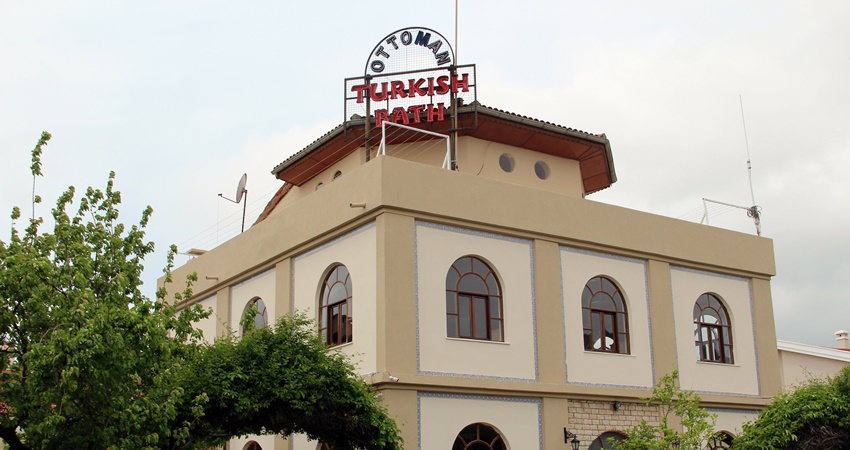 Icmeler Ottoman Turkish Bath continues with a foam massage so that you can wash off your body and remove the dead cells. By the end of the foam massage your skin will be soft and shiny. This 2-hour experience includes also a relaxing oil massage. The massage lasts for almost 20 minutes during which the professional therapists will release any pressure from your muscles. With a combination of several techniques, such as kneading and stroking the massage will increase your blood's circulation, relax your body and fill you with positive feelings.
The facility is located in the city centre of Icmeler and with the variety of services that has, is able to offer you an incredible and memorable time. Except from the standard Ottoman Turkish bath the hammam offers also many other spa-like services. Among others, you may find facial and body treatments, and massages. By the end of the Ottoman Turkish bath you may enjoy, if you want, extra services according to your needs and preferences. Please note that these services have an extra cost.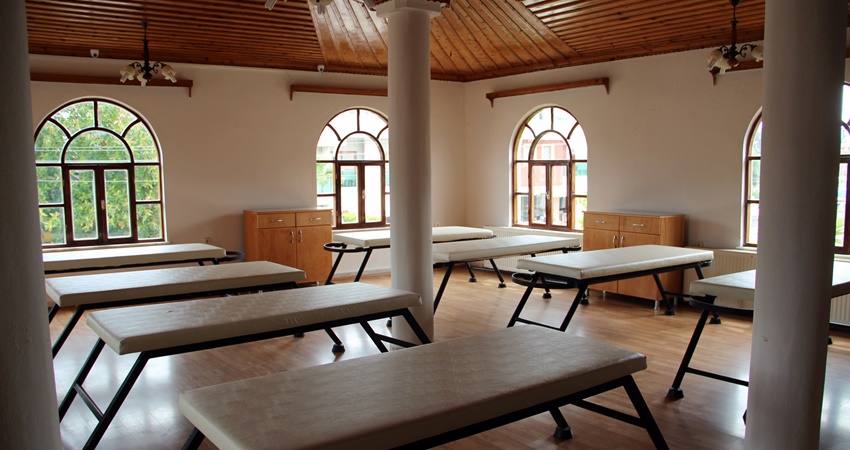 This experience has an approximate duration of 2 hours and is ideal for people of all ages. More precisely, the Ottoman Turkish bath is ideal for those wishing to join an alternative cultural exploration. It is also a great option for holidaymakers who wish to relax and rejuvenate their senses and body. In what regards participation restrictions, please note that people experiencing asthma and pregnant women are not allowed to join.
The Ottoman Turkish bath is available on a daily basis, including weekends. You can choose any time that suits your schedule to join this activity as it can be done on any time between morning and afternoon. If you are wondering when the best day to join is, then there are two recommendations. Firstly, you can experience the Turkish bath at the beginning of your holidays. This is because the whole experience can make you skin softer, smoother and healthier allowing a better tan. It is also a perfect way to start your holidays by relaxing your mind and body. Secondly, you can join this ultra-relaxing activity by the end of your holidays so that you can return back home fully relaxed and revitalized.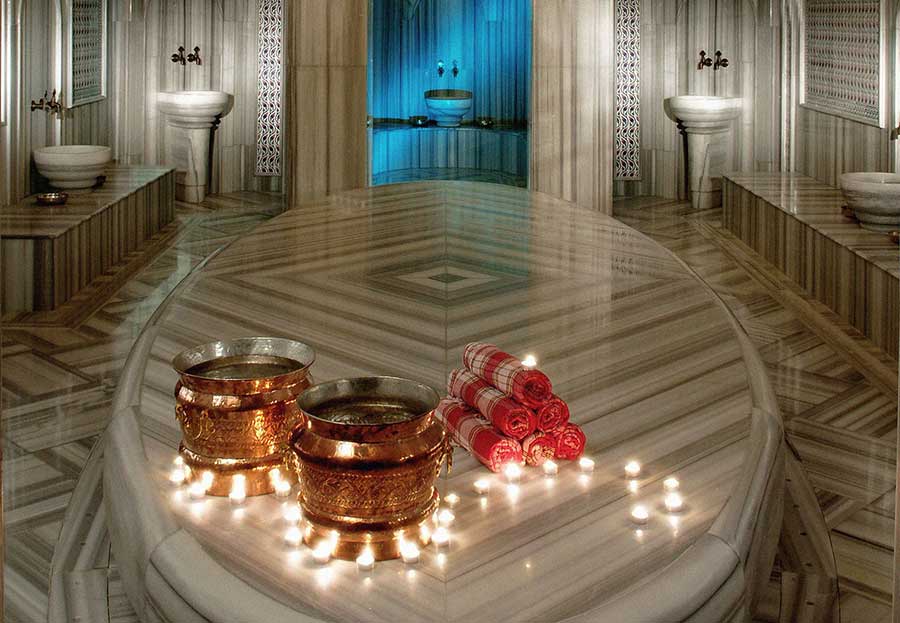 This ultra-revitalizing and memorable tour includes a two-way transfer service from and to your place of accommodation in Icmeler. In order to make you feel secure and comfortable, the price includes also a full insurance. A sauna session, full body scrubbing, foam and oil massages are also included in the price. Please note that food, drinks, tips, other spa services that are not mentioned, and other personal expenses are not included in the package price.
It is very important to bring your own swimsuit for this Turkish spa session. Remember also to bring a shampoo that you will use by the end of the experience. Avoid bringing with you any precious item such as jewellery. Finally, if you want you can bring your own camera so that you can snap some nice photos of the facility and of the whole process.