Icmeler Turtle Beach Tour| With BBQ Lunch
Are you dreaming of swimming into crystal clear water, visit secluded bays, admire the beauty of nature, and sunbathe in an idyllic setting? During your vacations in Icmeler, boat trips can offer you unique images and special feelings. There are multiple available boat trips able to meet the expectations of even the most demanding visitor. Therefore, joining a boat trip enables you to upgrade your holidays and visit beautiful places. Icmeler Turtle Beach Tour is a full day boat trip that combines relaxation, excitement, nature exploration and sightseeing into one package.
Sailing Into The Aegean Sea
For this excursion, you will be transferred to Marmaris port and then embark on a boat to start your amazing trip. For 3 hours you will sail into the blue waters of the Aegean Sea towards the infamous Turtle beach. During this road trip you may relax on the boat and observe some nice views over the coastline. The splashing waters will make you release any pressure and set your mind free to enjoy every minute of the journey. In the middle of the boat trip, a swimming break is included. More precisely, you will have the opportunity to visit the dolphins' bay and swim into the refreshing waters.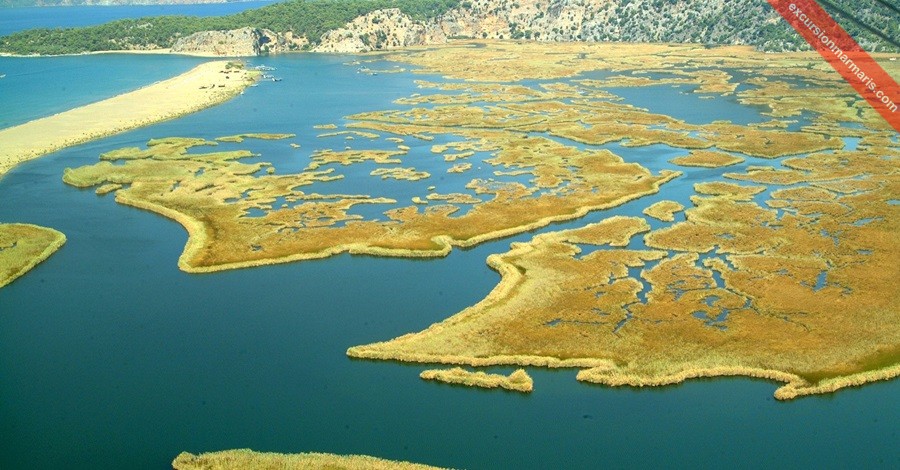 Turtle beach is one of the most photographed beaches in the country and is a pole of attraction for many visitors every year. The beach is at Dalyan and has a unique feature that excites every visitor. A piece of land divides the Aegean Sea with Dalyan River and creates a truly spectacular backdrop. Visitors can swim in both, the river water and the sea water at the same time. There you will have 2 hours of free time to spend as you wish. An interesting highlight is that this location hosts Caretta-Caretta turtles. Thus, if you are lucky enough you may observe some turtles there.
Canal Boat Trip In Dalyan
Dalyan is also famous for having archaeological sites and other natural wonders. For this reason, you will embark on a second boat and enjoy a canal trip. At a point the boat will stop in from of the infamous Lycian Temple Tombs. These rock-cut tombs are part of the ancient city of Caunos. The tombs are 2500 years old and during your time there, you will have the chance to unfold the history of this ancient settlement. A professional tour guide will explain everything you need to know about the ancient city and these imposing tombs.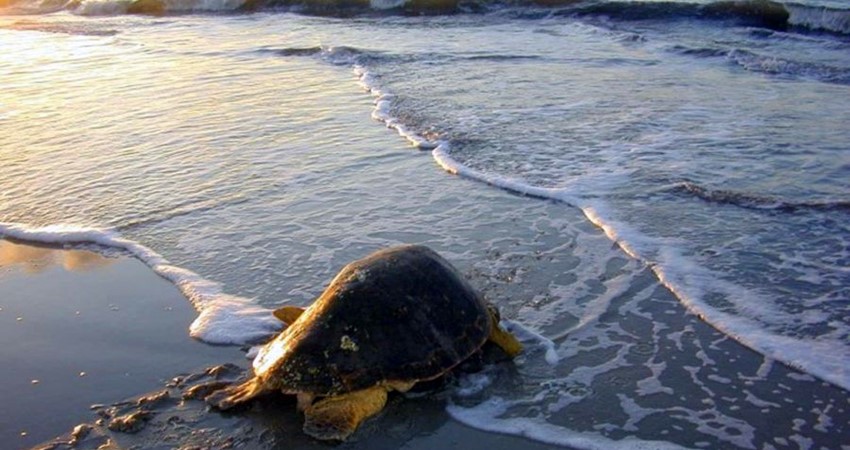 During the canal boat trip you will also visit the mud baths in Dalyan. These mud baths are known for having therapeutic benefits for some skin diseases and muscle pains due to their increased concentration in sulphur. Except from that, mud baths can make your skin softer, smoother and healthier due to the increased concentration of minerals that have. At the mud baths, you will have some time to enjoy a revitalizing swim and have some fun with your loved ones. Do not forget to snap some photos during your time there and admire the power of nature.
Visit Dalyan with a relaxing boat trip and get the chance to explore some spots of unparalleled natural beauty. Swim into one of the most famous beaches of the country, enjoy a beneficial mud bath and admire ancient tombs that are carved into rocks. This full day excursion is designed to offer you a truly memorable time. In order to enhance your experience, this tour includes also a professional tour guide. The guide will welcome you in the bus during the morning and accompany you for the whole duration of the excursion. The English speaking guide is in charge to let you know important information about the places of interest. Moreover, the guide will make sure that you enjoy a pleasurable and comfortable boat trip.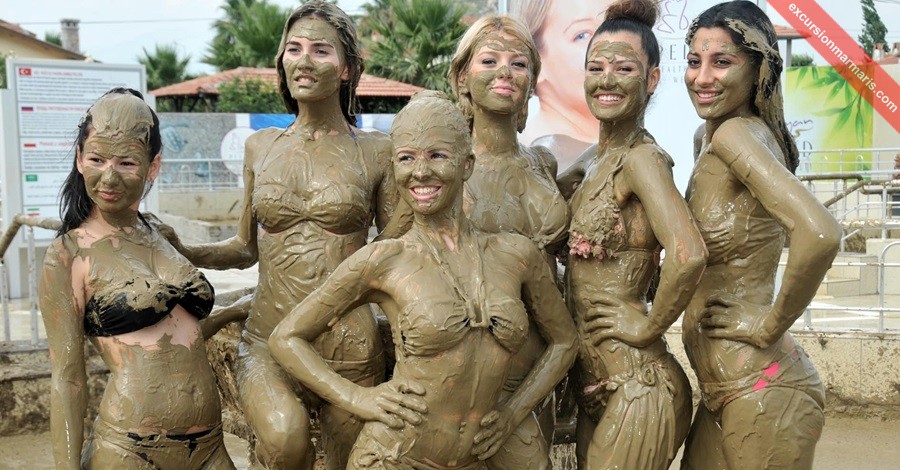 Icmeler Turtle Beach Tour has an approximate duration of 10 hours. The tour is ideal for people of all ages as it covers multiple interests and preferences. The price of this boat trip includes transfer services from and to your hotel in Icmeler. Boat trip tickets, entrance fees and a full insurance are also included. The package includes also a guided tour by an English speaking guide and a lunch. Please note that drinks, tips and other personal expenses are not included in the price.
Mud baths in Dalyan is a world-famous place, even these baths smells like a rotten egg because of the high percentages of sulfur inside, still popular due to the health benefits. Even today visited by locals regularly as its accepted as a remedy for many illness like skin diseases and rheumatism. The water in hot pools with 39 celsius degree will give you a relaxation and shower facilities near the pools will let you to get rid of this strange smell at the end of the day.
In order to enjoy the most of the tour, there are certain things that you must take care of. Firstly, bring your swimsuit and a towel as you may be interested in swimming. Secondly, if you wish to enter the mud baths, please remove any silver jewellery as they will get darker. Thirdly, do not forget to bring a sun cream, a hat or sunglasses. Finally, to capture every moment bring your camera.