Cappadocia Atv Tour
Cappadocia ATV Tour is one of the most adventurous and exciting things to do during your holidays. In an effort to offer you a truly unique and smooth experience, the ATV Tour includes transfers from and to your place of accommodation. All transfers are made with luxurious and modern cars for your maximum comfort. In addition, the price includes a full insurance, training, and safety equipment. Please note that personal expenses, food, and drinks are not part of the price.
Do I need prior experience?
If you wish to join this activity, but you never drove an ATV bike before, there is no need to worry. Professionals instructors will explain everything you need to know in order to drive your quad bike safely and pleasurable. In addition, there is no need to have a driving licence. All you need is just a positive attitude!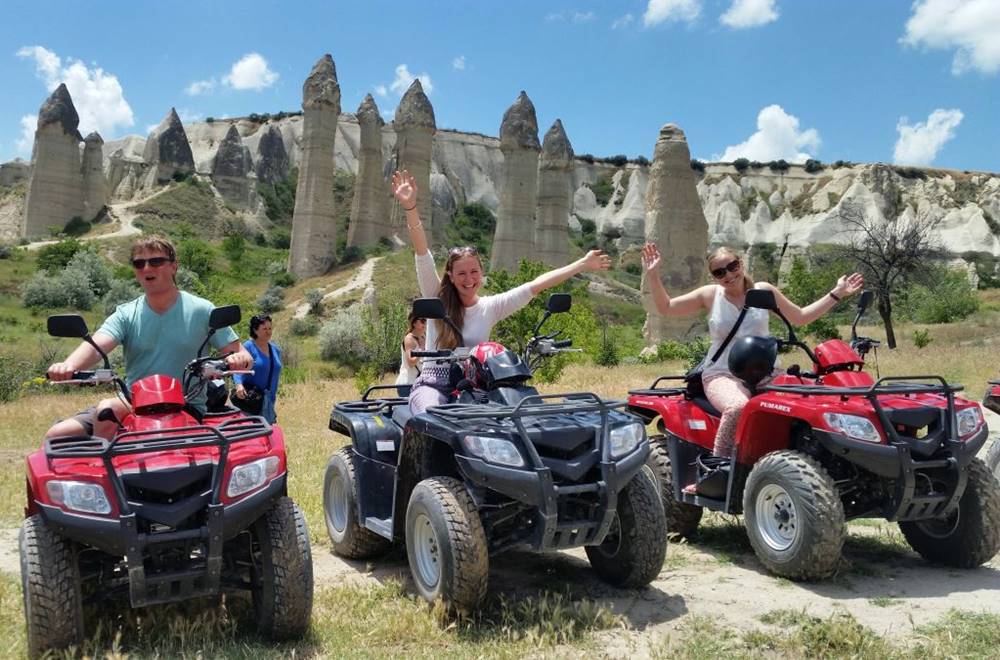 This experience forms one of the best alternative sightseeing tours in Cappadocia. This is because it combines an adrenaline-boosting experience with visits at some of the most popular and notable sights of the region. During the day, you will visit the Love, Red, Rose, and Sword valleys and admire the imposing rocks and fairy chimneys. Panoramic views and beautiful landscapes are also some of the things you should expect to see. You will also visit an abandoned village with houses carved into cliffs and rocks. At each site, you will stop for some time in order to snap your photos and admire the beauty of Cappadocia.
Cappadocia ATV Tour is a great option for families, as it has everything you might need to create some precious and fun memories. At it is both, a sightseeing exploration and an adventure, the ATV Tour can be a pleasurable activity for adults and kids. However, please note that for safety reasons, children under the age of 14 cannot be the bikes' drivers. In fact, they can accompany an adult driver and have the same amount of fun!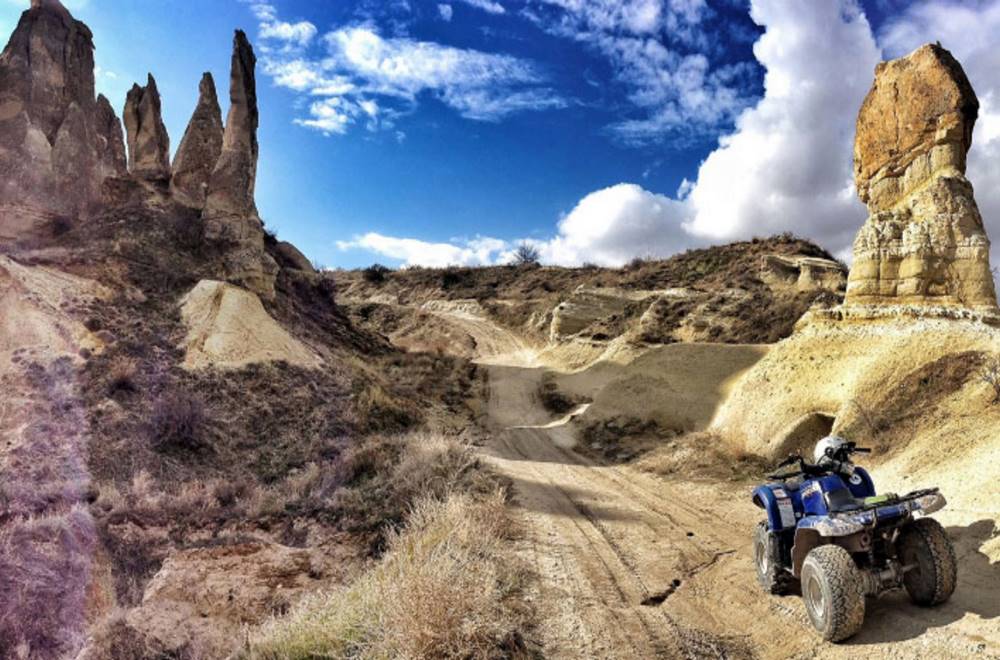 As you need to drive the quad bike in dusty paths, please wear comfortable shoes and light clothes. Especially in what regards the summer months, it is recommended that you will bring sunglasses, a hat, and a sun cream. Temperatures can be high and you might need protection. You should also not forget your camera, as the landscapes are truly picture-perfect.