Cappadocia Classic Car Tour
Cappadocia Classic Car Tour is one of the sightseeing activities that you don't want to miss. In fact, except from taking you to some famous valleys, it can also be the perfect tour for some nice photos. The price includes a two-hour tour around Cappadocia, a full insurance and a professional driver. In addition, it includes transfers from and to your place of accommodation. The price includes also a glass of champagne and a tour certificate. Please note that personal expenses, food, or drinks are not part of the tour's price.
What cars are being used?
For the Classic Car Tour there are six different cars available. Our fleet includes a 1966 Mercedes, a 1974 Chevrolet Belair, a 1949 Playmouth, a 1975 Buick Regal, a 1962 Opel Kapitan, and a 1964 Impala. The car is driven by a professional driver and is able to host up to four participants. Irrespective of the model, these cars are able to offer you a truly unique experience as they can make you travel back in time. They are also perfect backdrops for your photos as they add an extra touch of luxury in the already imposing landscape of Cappadocia.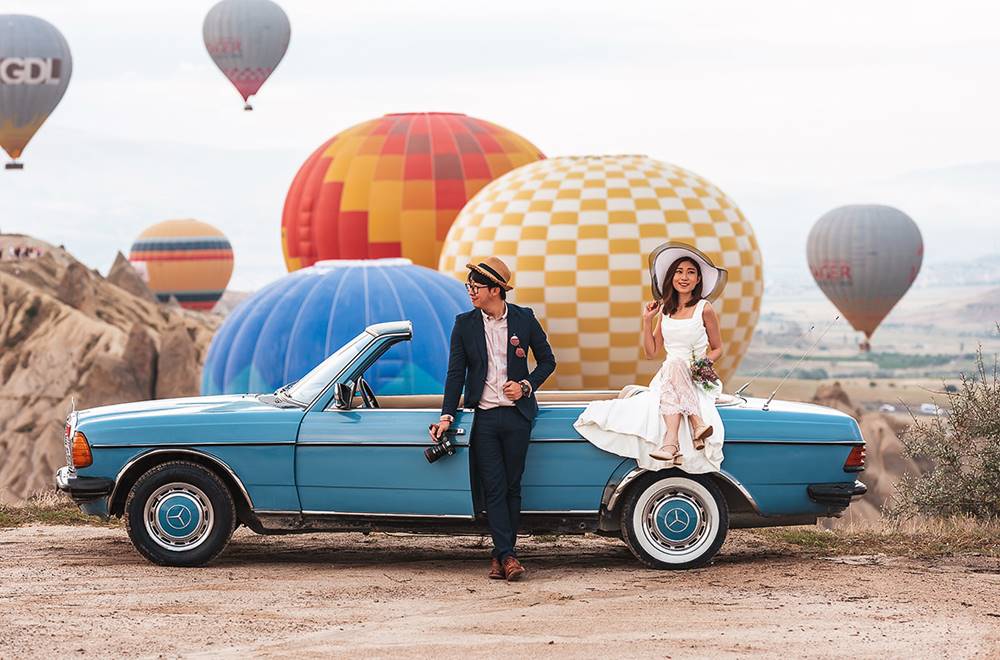 Of course this tour is not just about cars. During the 2-hour exploration, you will have the opportunity to visit 4 different valleys. More precisely, you will visit Rose and Love Valleys which are particularly known for having rock formations and fairy chimneys of red colour. Imagination Valley is another stop included in the schedule. There you can observe some rocks that look like animals and objects. During the tour, you will also visit the Monks Valley and see the churches and the monasteries that are found on the rocks.
Can I stop the car for pictures?
All cars can host up to four participants. That means that Cappadocia Classic Car Tour has elements of exclusivity and privacy. The driver of the car will give you some time at each valley in order to admire the beauty of the landscape and snap some photos. However, you may also feel free to ask for a short stop at any time. As this tour takes place during the sunrise, every corner in Cappadocia is a potential picture-perfect backdrop. Just keep in mind that, if you wish to take some stunning photos with the classic car in front of the valleys, you are free to bring some extra clothes or accessories with you.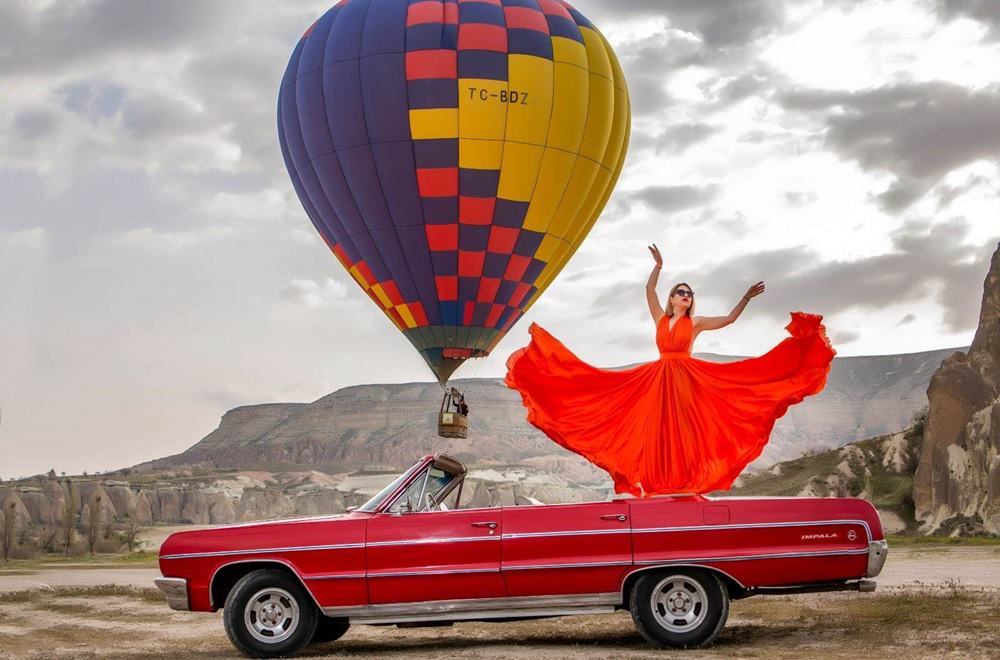 Is the route customizable?
The route of the Classic Car Tour includes four different stops at four valleys. However, you may stop of the driver at any point you want in order to snap some photos. In addition, we will try to adjust the route in order to be able to watch the hot air balloons flying above the valleys.