Pamukkale Hot Air Balloon Tour From Marmaris
Where is the take off site?
Set yourself free to enjoy the magic of a hot air balloon ride while on holidays. Pamukkale is one of the most interesting and popular location in the country. Natural wonders and archaeological sites are among the key characteristics of this destination. With this excursion, you have the opportunity to join an alternative sightseeing experience there and observe panoramic views over these sites. This magic place is only 3 hours from Marmaris.
Pamukkale Hot Air Balloon experience takes place during the sunrise. Therefore, early in the morning, a comfortable and fully air conditioned bus will pick you up from your hotel in Marmaris. A professional tour guide will transfer you to the area's hot air balloon station. The road trip is approximately 3 hours.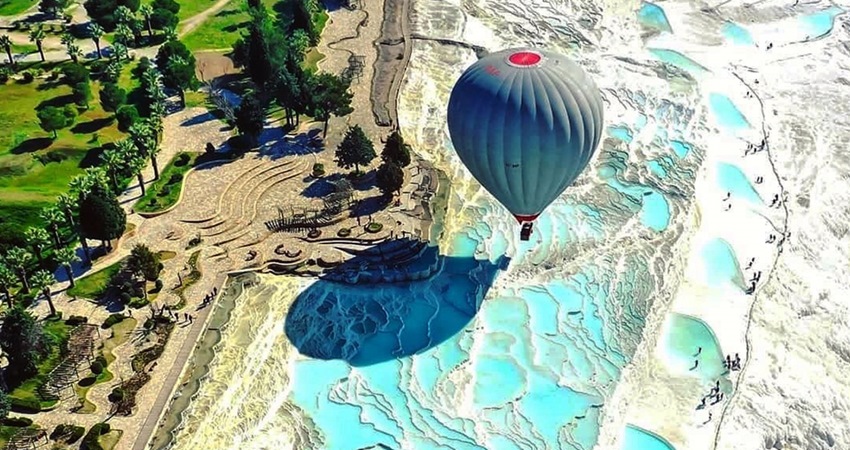 When you arrive, a welcoming session follows. During this time you will have the chance to meet the professional pilots and receive important information about the flight. They will also let you know the basic safety rules and how to behave during the flight. After that, they will start preparing the hot air balloon and you can watch the preparation and snap some photos.
The total duration of the flight is 1 hour so get ready to experience a plethora of unique feelings as you watch the sun rising over these incredible sites. It is important to note that the duration of the flight is subject to the weather conditions and the flow of the wind.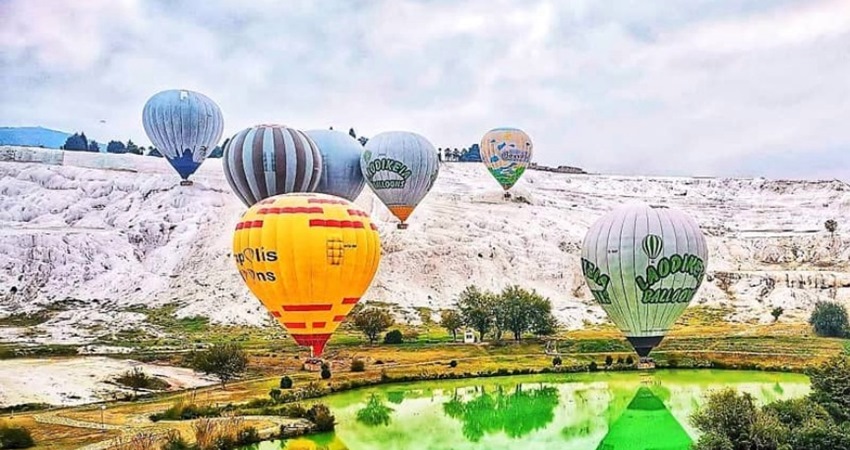 When everything is ready, you will enter the basket of the hot air balloon and start this amazing flight. The hot air balloon will start ascending up to a certain altitude. When you are at the maximum altitude the sun will start rising and creating a special backdrop with its colours. During this one hour experience you can enjoy stunning panoramic views over the Calcium Terraces and over the ancient city of Hierapolis.
By the end of the flight, when you land back to the station, the pilots will create a small ceremony for you. In order to celebrate this memorable experience, you will make a champagne toast and have some fun. The pilots will also give you a flight certificate which is the best souvenir for this excursion.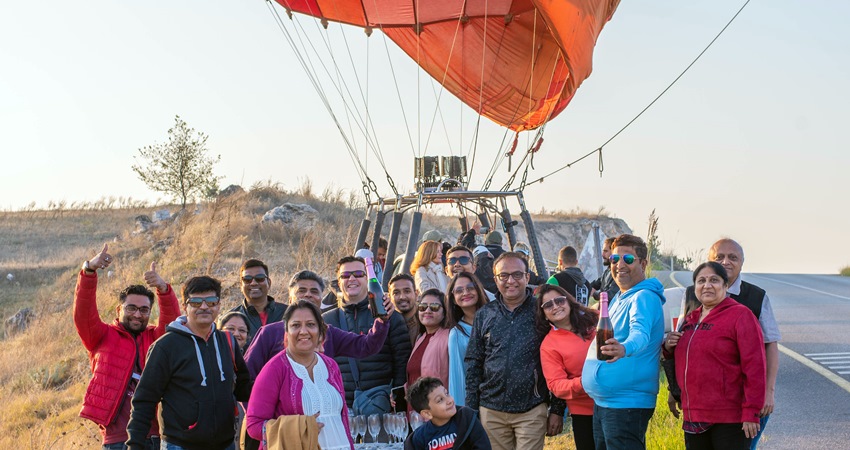 Free Time To Explore Pamukkale
When the celebration is over, you will have your breakfast then we will take you to Pamukkale and give you 3 hours free time to explore this natural beauty on your own. There so many things to visit during this free time such as, white cliffs, ancient theatre, Hierapolis and Cleopatra's pool.
At the end of the day, you will start journey back to Marmaris. This memorable and ultra-exciting activity finishes when you arrive back to your place of accommodation full of emotions and memories.