Cappadocia Camel Ride
By booking Cappadocia Camel Ride experience you can benefit from two-way transfer services from and to your place of accommodation. All transfers are made with comfortable and fully air conditioned cars of our fleet. In addition, the price includes a 1-hour camel riding session that is covered by full insurance. The safety equipment, as well as training offered by a professional instructor, is also included in the price of this activity.
Camel riding is among the list of the safest activities you can join during your holidays. Camel riding is a slow, yet smooth process. Therefore, there is nothing to be afraid of. In general, camels are friendly with humans, and especially with kids. Instructors will explain to you how to approach them in order to establish a good connection with the animals. According to their opinion, you need to pet the camel for a while so as to feel comfortable with you and offer you a pleasurable riding experience.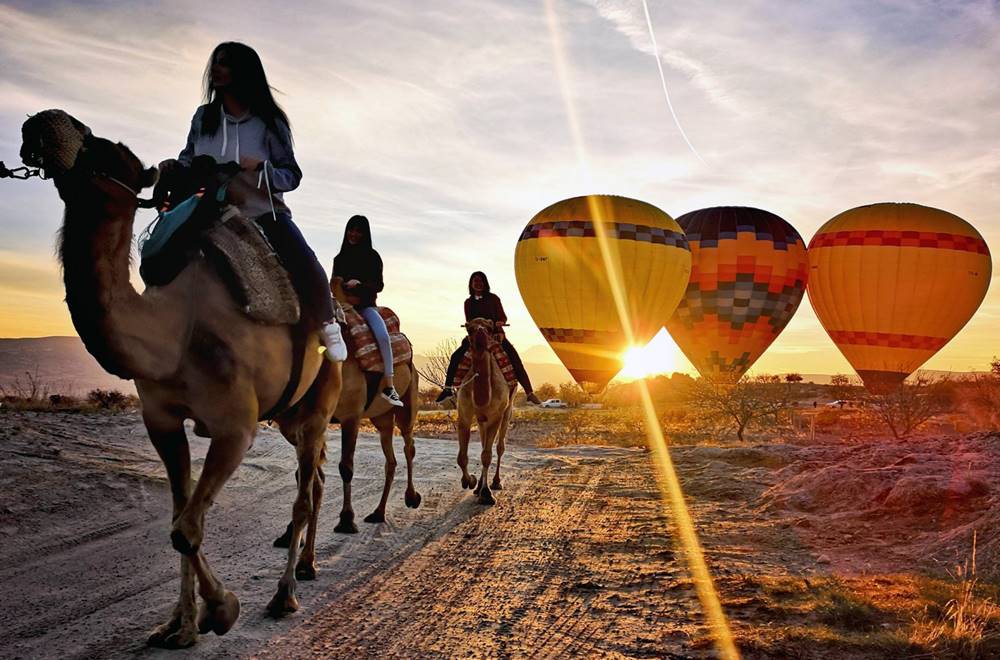 As camel riding is not a common activity in many countries, there is no need to have a prior experience. When you arrive at the starting point of this activity, a team of professionals will demonstrate how to ride and control the camel. Instructions are clear and straightforward. Thus, anyone can learn how to ride a camel in just few minutes. For your own safety, the team will also offer you safety equipment and explain to you all the safety procedures.
Exploring Cappadocia's beautiful valleys with a camel is an experience not to be missed. Camel riding, as an activity, is safe and pleasurable. Therefore, anyone can join this experience. If you are a family having kids, camel riding is a children-friendly experience. Your kids will learn many interesting facts about camels, and have a great time riding them. In fact, camel riding in Cappadocia is a perfect experience to create some precious and fun family memories.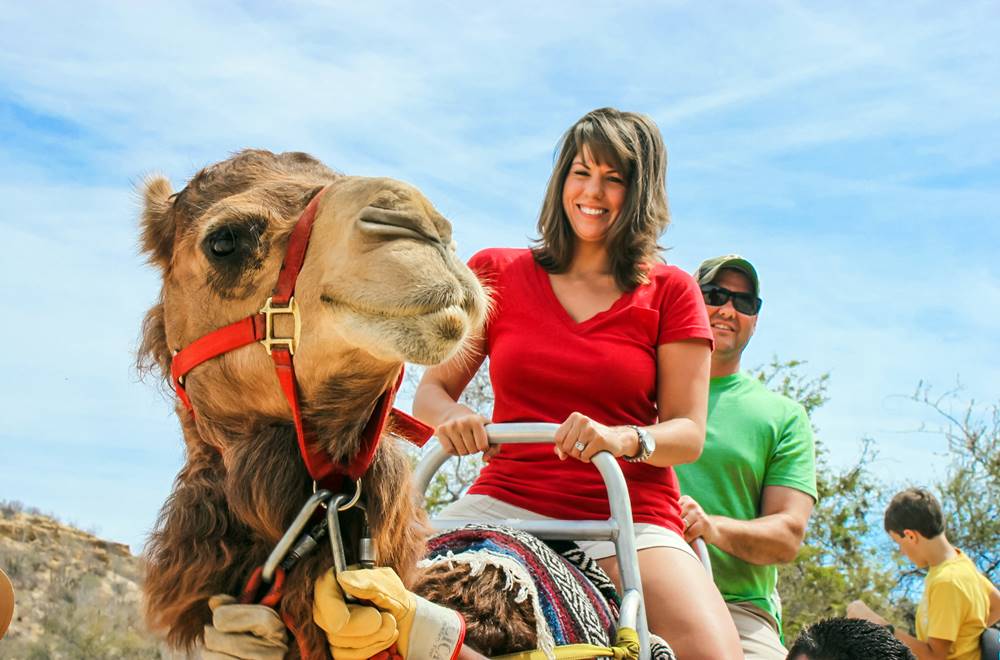 When is camel riding available?
Cappadocia Camel Ride is available on a daily basis. In addition, for your own convenience, you may choose the time you wish to join. More precisely, there are sessions starting from the sunrise until the sunset. The approximate duration of the activity is one hour.
Shall I bring anything with me?
Remember to wear comfortable shoes and light clothes. During the summer months, you might also need a hat, sunglasses or a sun cream. Of course you should not forget to bring your camera.