Cappadocia Dervishes Ceremony
Cappadocia Dervishes Ceremony forms an excellent alternative to cultural exploration. It presents many important concepts of the Dervishes lifestyle and ideology, and gives you the chance to immerse yourself into the core of their philosophy. In addition, it is a great option for an alternative night outing, in case you wish to experience something new and away from the ordinaries. The ceremony is indeed an ideal option for people of all ages.
Join Cappadocia Dervishes Ceremony and spend some quality time with your friends and family while on holidays. The price of this ceremony included a two-way transfer service from and to your place of accommodation in Cappadocia. Transfers are made with fully air conditioned and comfortable cars. The price includes also the entrance fee to the ceremony. Please note that, personal expenses are not included in the cost.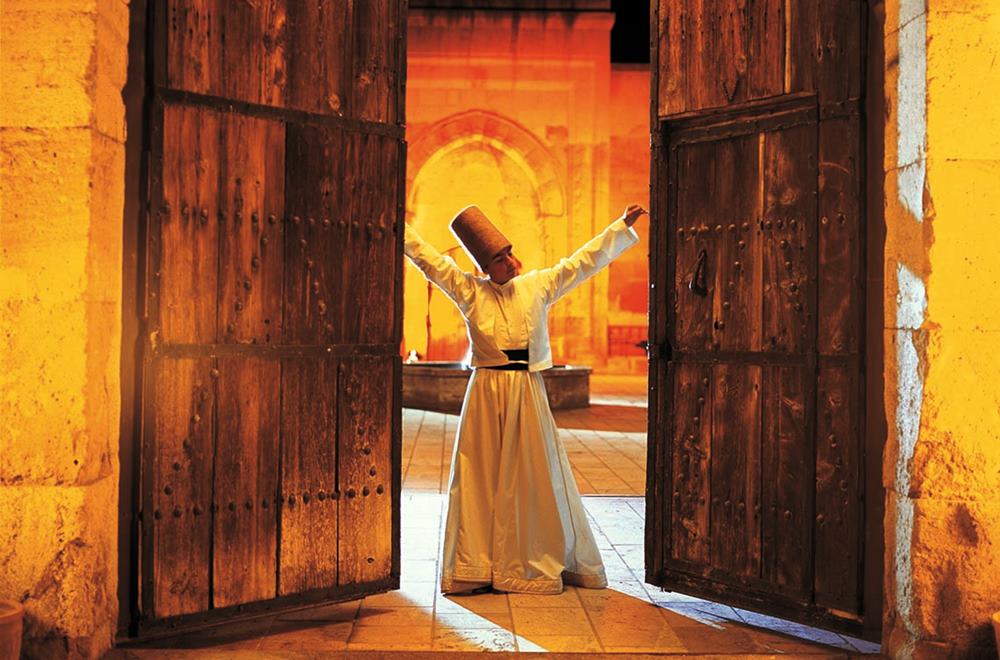 The ceremony has an approximate duration of 1 hour. During the show you should expect to watch a performance that is characterised by mysticism and spiritualism, and that is full of hidden messages. While the ceremony begins with a prayer to Prophet Mohammed, you will also watch the infamous Circling of Veled. This particular phase is a symbolic representation of Dervishes' journey to reach God. Every single part of the ceremony has its own unique hidden meaning. Get ready to feel emotional and a spiritual uplift by the end of the show.
The ceremony is an ideal night outing for people of all ages, as it combines many interesting aspects of the local culture. Families with children are also welcome to join the incredible Cappadocia Dervishes Ceremony. In fact, the performance is pleasurable and enjoyable irrespective of the age. Especially in what regards children, it can also be informative and educational, as it presents the basics of the Dervishes' ideology.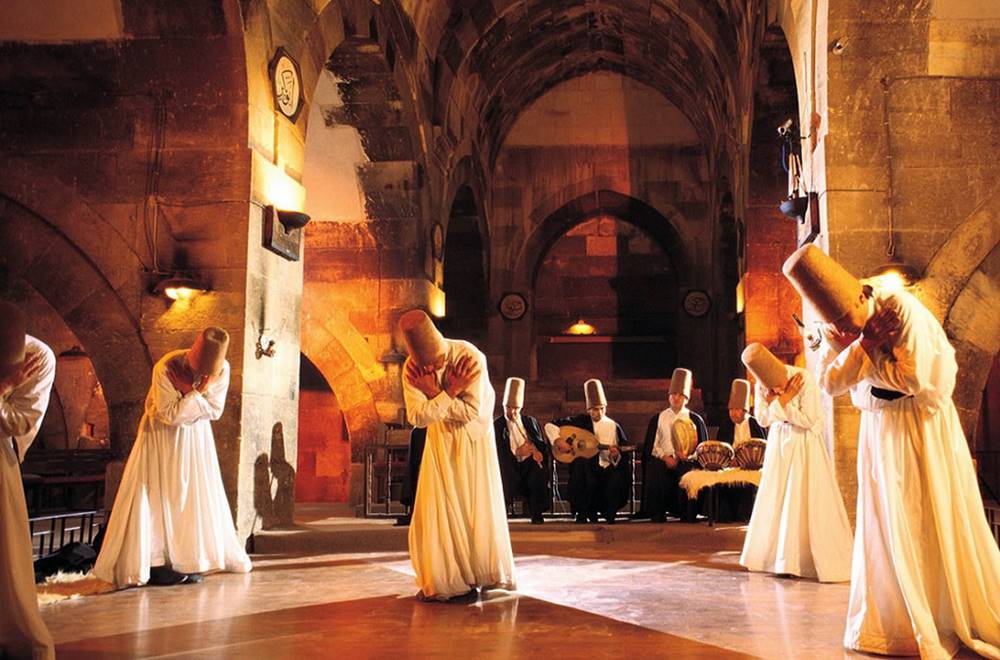 Mevlemi Sema, presented by the Dervishes, is one of the most interesting things to watch while on holidays in Cappadocia. For this reason we understand that you want to capture every single moment with your camera. Despite the fact that the ceremony is often called as a show, it is still a religious presentation. Thus, it is recommended that you avoid talking loudly, leaving your seat with no reason, or using your camera with a flash light. During the show, you can use your camera without flash so that you can have amazing memories from this night.