Cappadocia Horse Riding
Cappadocia Horse Riding is a unique experience for all. In an effort to make this activity memorable for you the price of the tour includes transfers from and to your hotel with a modern vehicle. A full insurance for the whole duration of the experience is also included. The price includes a horse riding training offered by professional instructors, as well as all the necessary safety equipment. Your personal expenses, food and drinks are not part of the price.
When is the activity available?
Cappadocia is stunning on every hour of the day and touring around on different times can give you different perspectives of the region. For this reason, Cappadocia Horse Riding is available on a daily basis, and from sunrise to sunset. The approximate duration of the tour is 2 hours. Therefore, feel free to book the day and time that suits your preferences, and explore Cappadocia at your own convenience.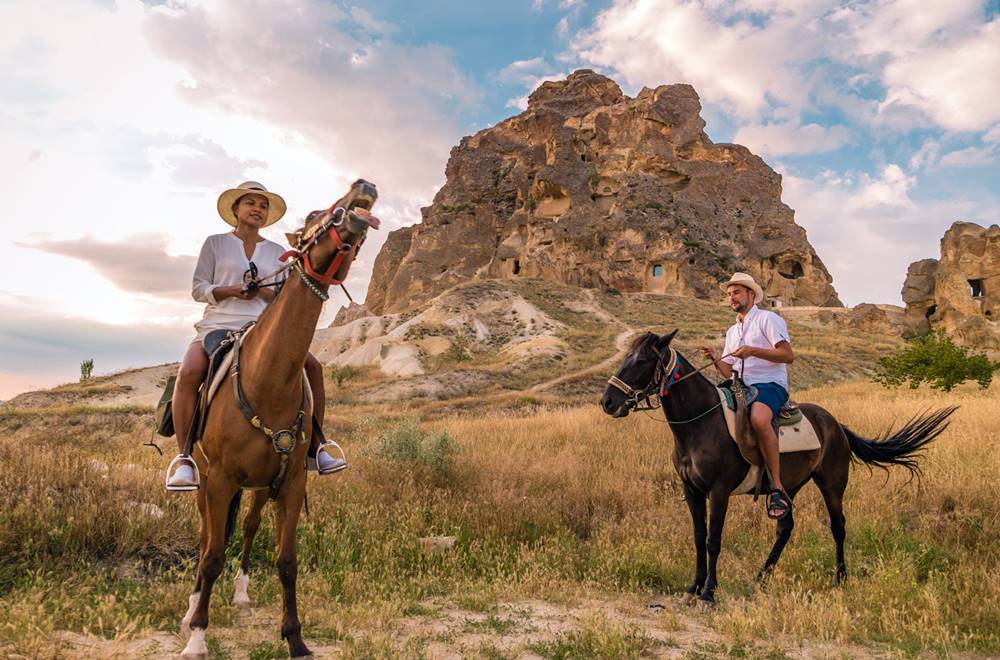 Horse riding is an activity recommended for all, especially for families having kids. In general, as an activity, it is associated with multiple benefits for the physical and mental health. More precisely, it improves the position of the body, lowers blood pressure and creates positive emotions. Children can also learn many interesting facts about horses, and learn how to respect and treat them. Cappadocia Horse Riding forms an excellent option for those who want to create family memories and spend some quality time together.
Do I need prior experience?
If you want to join this activity, there is no need for prior experience. This is because before starting to ride the horse, you will receive an interesting and detailed introductory briefing at the ranch. The brief is offered by a team of professional instructors. They will also let you know many interesting facts about the horses and very important information about safety. Therefore, anyone can join this experience irrespective of prior horse riding experience.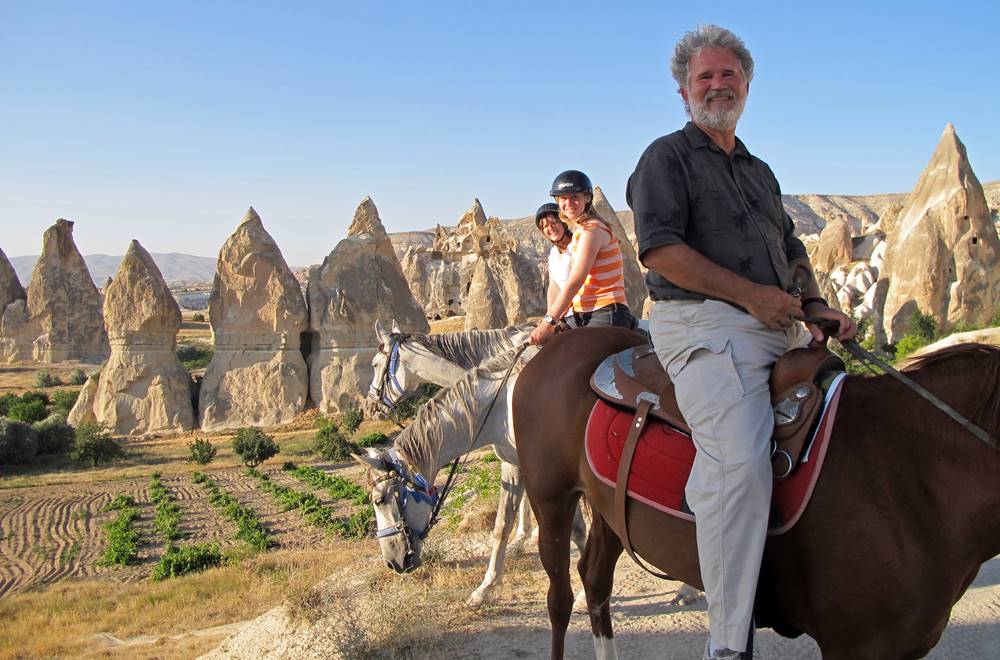 Cappadocia Horse Riding is a truly magnificent activity for people of all ages. However, for safety reasons there are certain categories of people who are permitted from participating. More precisely, this activity is not suitable for people who weight 110kgs and over, or for people with mobility and health problems. Pregnant women are also not allowed to join for safety reasons. In addition, kids under the age of 8 can ride a horse given that they are accompanied by an adult member of the family.