Cappadocia Turkish Night
Turkish Night in Cappadocia is definitely a value for money option. Not only is an incredible and entertaining night outing, but in fact, it is an excellent alternative for those who wish to learn the basis of the Turkish tradition. The price includes transfers from and to your place of accommodation in Cappadocia, with full insurance for the duration of the show. In addition, it includes a tasty dinner served at the restaurant where the show takes place, with unlimited consumption of soft drinks, wine and beer. However, please note that, import and other alcoholic beverages, as well as other personal expenses are not included in the price.
During the show you should expect to experience the local culture from first-hand. A group of professional dancers and musicians will present some interesting and fun acts, in full costume. The atmospheric restaurant, along with the show will fill you with emotions as Turkish culture unfolds in front of your eyes. During the night, you will watch a representation of a wedding and some of most famous dances of the country performed by skilled dancers, and of course you will enjoy an incredible dinner.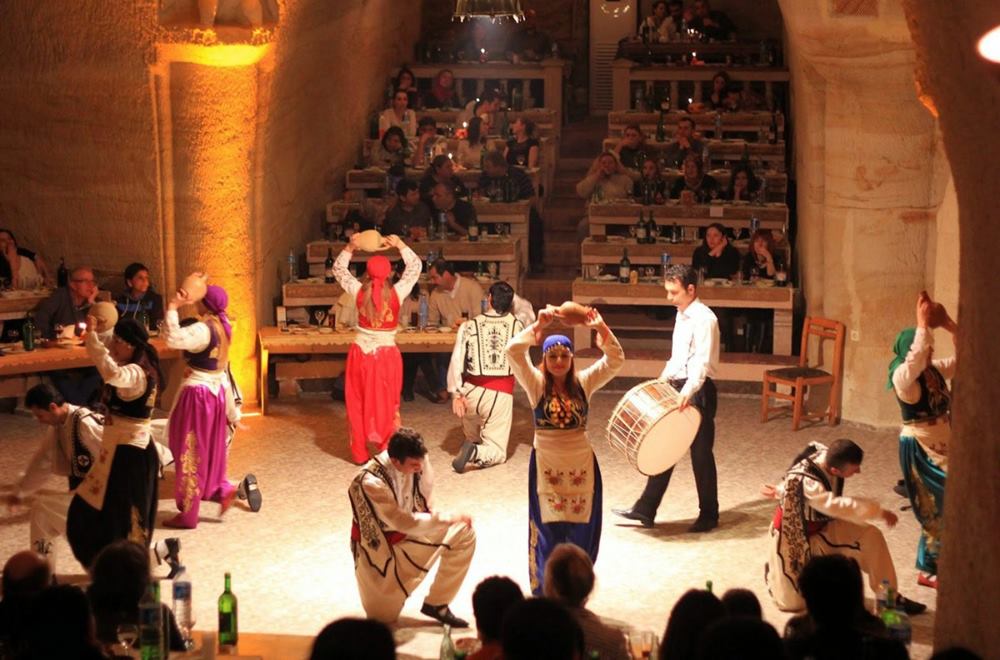 Turkish Night in Cappadocia is not just a dance show. During the night, you will have the opportunity to watch a fire show, a drum show, and a traditional Caucasian show with knives. In addition, you will hear traditional folklore songs and understand the main sounds of the Turkish music. Turkish Night is not the ordinary show you have in mind, as it also combines an incredible gastronomic journey into the country's culinary tradition.
Due to the combination of entertainment and cultural exploration, the show is an ideal experience for visitors of all ages. Even if you are not interested in folklore tradition, you can still have some fun while dancing with Turkish music. Families with children are also welcome to join the Turkish Night. The performances are children-friendly and form a great opportunity for the kids to get engage with the local tradition, while having fun.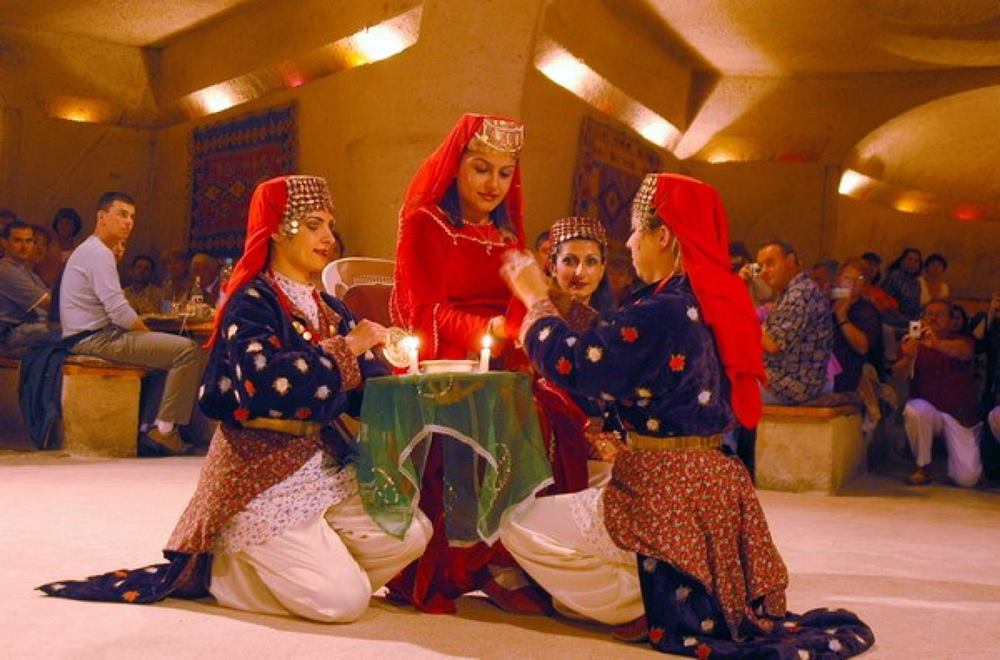 Of course you can! After all, Turkish Night is all about entertainment and fun! In case you are shy, the professional dancers will encourage you to join them on stage. Once you are there, they will demonstrate the moves and then you have to make your own. In case you are familiar with the dances and the music, this is a great opportunity to exercise your skills and moves.