Day trip to Salda Lake from Pamukkale
The Day Trip to Salda Lake from Pamukkale is a great opportunity to explore some stunning locations and experience unique emotions. In an effort to enhance your experience, this tour includes pick-up and drop-off services from and to your place of accommodation in Pamukkale. All transfers are made with modern, comfortable and fully air conditioned vehicles. In addition, the price of the tour includes a lunch, a full insurance for the whole duration of the excursion, as well as guiding services from a professional tour guide. Please note that, drinks and any personal spending are not included.
This day trip is ideal for people of all ages, as it covers multiple interests. More specifically, it is ideal for people who like beautiful landscapes and nature exploration. It is also a great option for those who wish to relax by visiting a picture-perfect location. The tour is also family-friendly.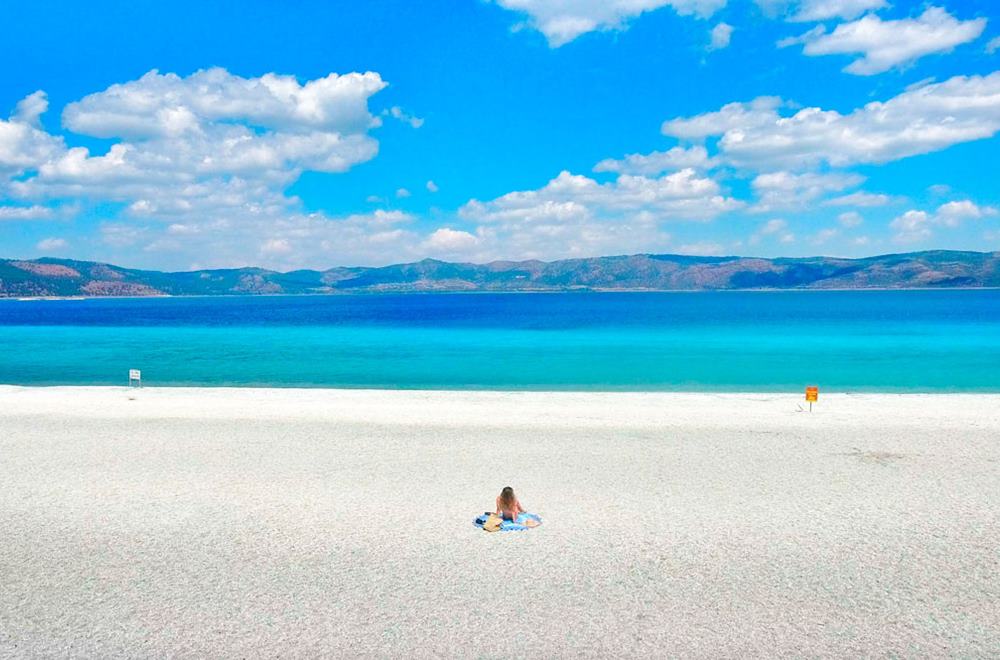 What makes Salda Lake a popular sight is the unparalleled beauty of nature. The lake itself features turquoise waters that are rich in minerals, and that are the cleanest in the country. In addition, there is white sand and rocks around the lake giving the impression of an exotic setting. Therefore, many people choose to visit Salda Lake as it is a true feast for the eyes, which has a flawless relaxing atmosphere.
Is it far from Pamukkale?
There is no reason to worry about long road trips. Salda Lake is approximately 100km far from Pamukkale. Therefore, the duration of the road trip is almost 1 hour and 20 minutes. As you will be travelling with a comfortable and modern vehicle, you can make yourself comfortable on the seat to relax for a while, or look outside the window for some nice views over the area.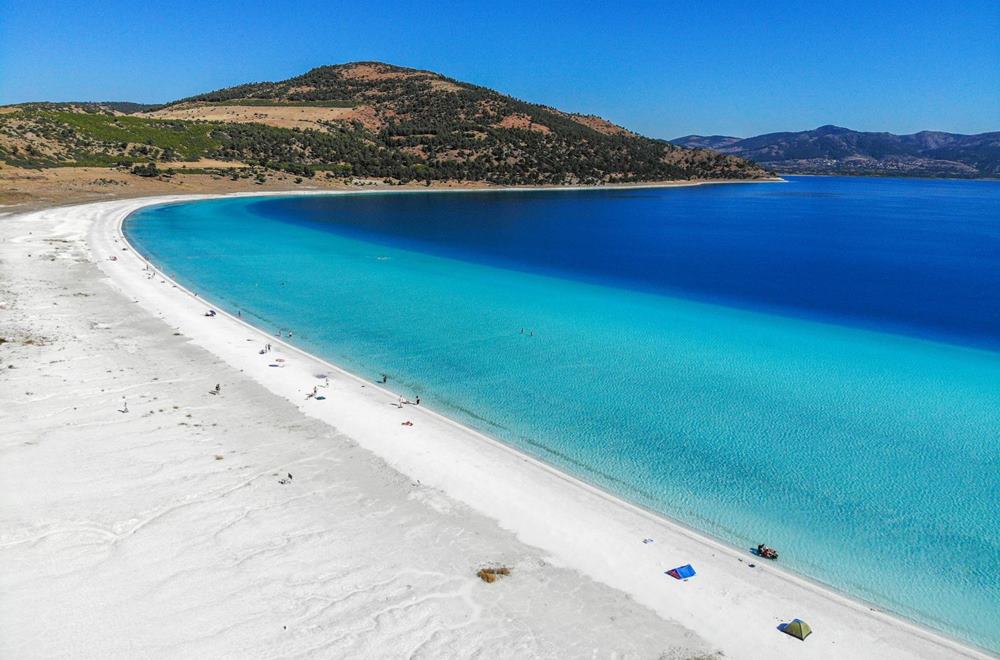 Swimming in Salda Lake is only allowed between June and mid-September. However, please keep in mind that swimming is allowed in only specific parts of the lake. This is because, despite its extreme natural beauty, Salda is still a lake and some parts are swamp. The professional tour guide can provide more information about swimming when you arrive there. If you are planning to swim, then you should not forget your swimsuit and your personal towel.