Icmeler Horse Safari
Where is Icmeler Horse Safari
This activity is available every day and has an approximate duration of 3 hours. On a specific time, members of our team will pick you up from your place of accommodation in Icmeler. With a comfortable and modern vehicle you will arrive at the horse ranch which is the starting point of this relaxing and revitalizing activity. The ranch is located 20km away from Icmeler, so the road trip will be short and pleasurable.
On the day of this tour, a comfortable vehicle will drive you to the horse ranch. Professional instructors will welcome you there and let you know important information regarding this activity. Then you will start riding your horse accompanied by the instructor for almost 1 hour. The route of the horse riding enables you to observe pine forests, orange groves and rivers. The scenery is able to make you experience unique feelings of serenity and relaxation. Take this chance to breathe some clean oxygen and listen to the sounds of nature. Horse riding is surely a memorable activity during which you can admire nature at its finest and release any pressure or stress. By the end of the experience, you will arrive back to the ranch and return back to your hotel in Icmeler.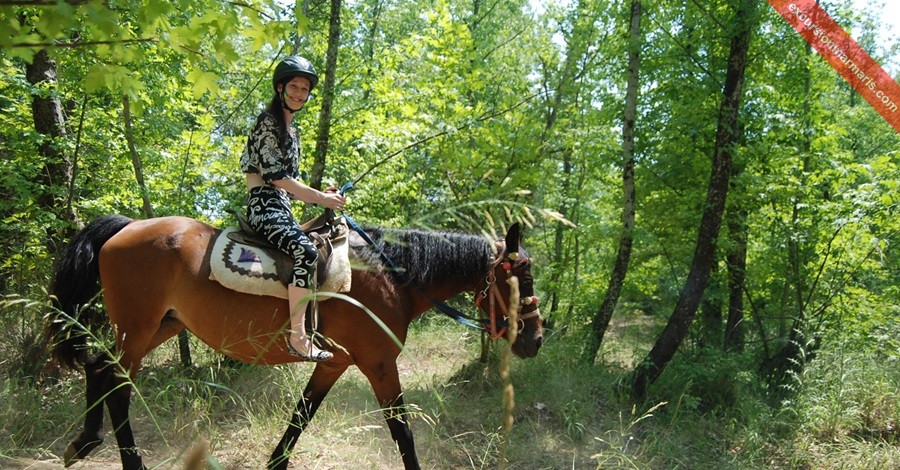 Horse riding is characterized as a safe activity for all. For the whole duration of your activity, professional horse riding instructors will be there for you and make sure than you enjoy a pleasurable and joyful experience. However, before even start riding the horse, the instructors will provide a detailed briefing regarding the necessary safety rules. More specifically, the experienced and fully licenced instructors will demonstrate how to use properly the safety equipment and explain to you the basic safety procedures that you need to follow.
In case this is your first horse riding experience, there is nothing to worry about. When you arrive at the horse ranch, professional English speaking instructors will welcome you. The instructors will explain everything you need to know about horse riding and how to control a horse. After the introductory briefing, you will have some time to practise and interact with the horse so that you can have a better experience. Feel free to ask anything you need to know or let them know if you are insecure about horse riding.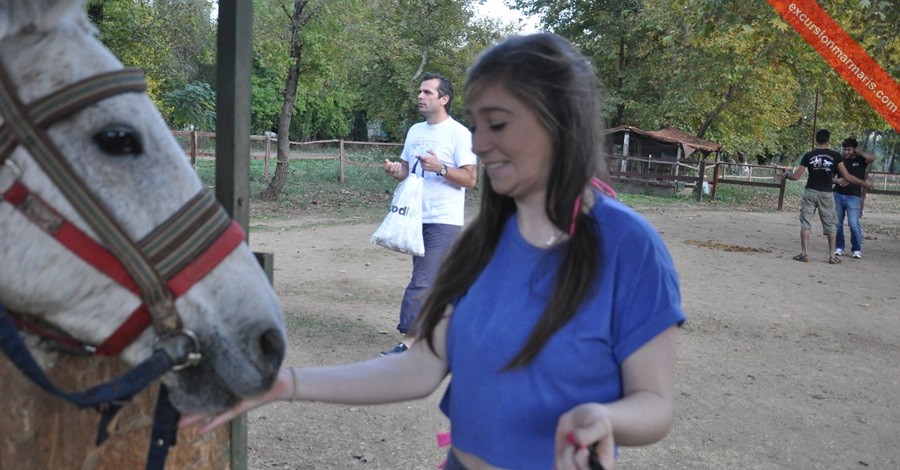 Horse riding is an ultra-relaxing and fun activity. Therefore, anyone wishing to experience an alternative nature exploration can join this tour. Icmeler Horse Safari is also characterized as a children friendly tour. Kids can receive multiple benefits from this activity such as to develop positive feelings, to learn how to take care of an animal and correct their body position as they ride. Except from families, this activity is also an ideal opportunities for couples to experience romance in an idyllic and tranquil setting away from the crowds. Please note that for safety reasons, people experiencing physical disabilities and pregnant women are not allowed to join.
When Is The Activity Available?
Admire the beauty of nature while riding your horse in a forest full of trees and flowers. Pass through a river and listen to the sounds of nature while setting your mind free. The Icmeler Horse Safari is one of the most relaxing, yet exciting activities you can join during your holidays. The activity is available on a daily basis during the morning. Please note that, as it an outdoor experience, it is available only between April and November.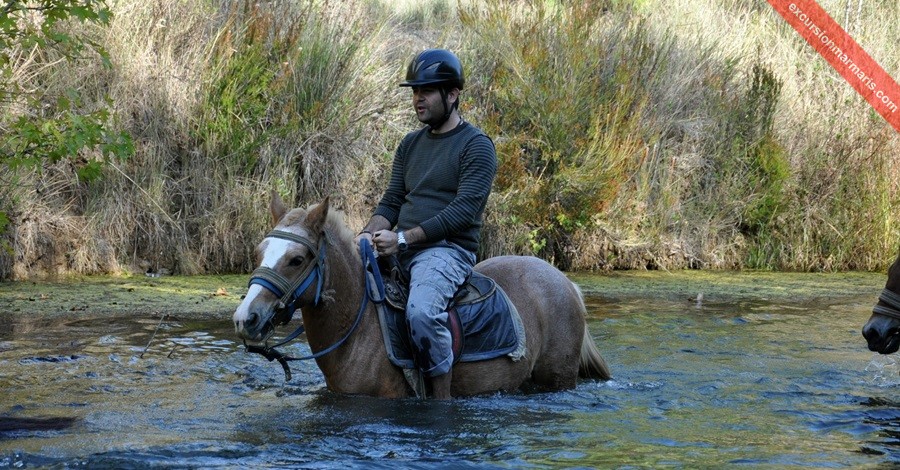 The price of Icmeler Horse Safari includes all necessary transfers from and to your hotel in Icmeler. For your own safety, a full insurance is also included so that you can enjoy every moment without any worries. The price includes also instructions given by professional instructors, all the necessary safety equipment and 1 hour of horse riding. Please note that drinks, food, tips and other personal expenses are not included in the price.
As we want you to enjoy this 1-hour horse safari, please remember to wear comfortable and light clothes. It is also very important to wear close and comfortable shoes. Please avoid flip flops and slippers. Due to the high temperatures, a hat or sunglasses, and a sun cream are strongly advised. Finally, do not forget to bring your camera so than you can snap some incredible photos.