Go Karting In Icmeler
Icmeler Karting is available on a daily basis and you can choose any time that suits your schedule between morning and afternoon. The excursion begins when a vehicle pick you up from your hotel in Icmeler and drive you towards the karting station. You will be welcomed there by the professional karting instructors and then proceed with the driving. For the purposes of this experience, you will have 20 laps available. Depending on your speed, it takes around 15 to 20 minutes to finish the laps. By the end of this experience, a car will be there and transfer you back to your hotel.
According to the schedule of this activity, you will have the opportunity to drive the go-kart vehicle for 20 times around the circuit. As your speed may vary, it may take 15-20 minutes to complete the race. In case you wish to enjoy some more adrenaline boosts and enhance your experience, you may purchase extra laps directly at the facility.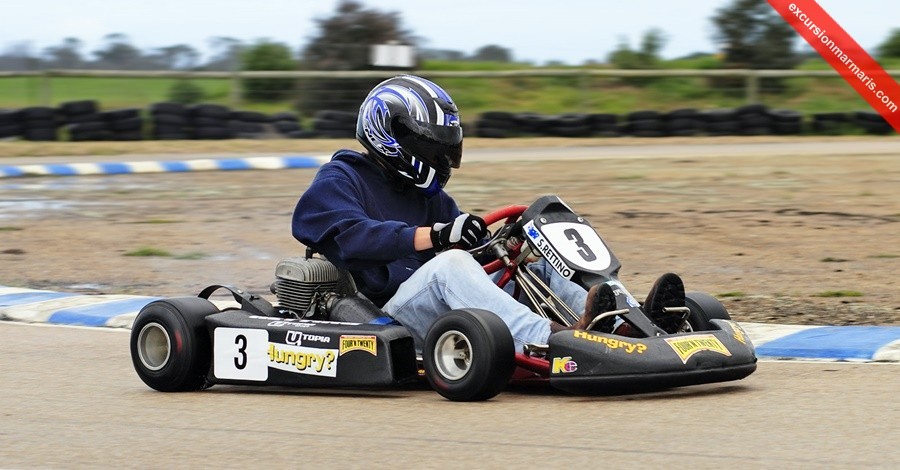 Distance between hotel and kart station
Depending on the time of your karting excursion, a comfortable and fully air conditioned car will pick you up from your hotel. The car will drive you towards the kart station which is almost 20 minutes away from any hotel in Icmeler.
Go karting is an incredible experience not to be missed. In case this is the first time you are driving a kart vehicle, there is nothing to worry about. When you arrive at the karting station, professional instructors will welcome you and offer an introductory briefing. During this time, the instructors will let you know how to drive and control the kart vehicle. The experienced instructors will also explain everything you need to know about the speed and the circuit. Therefore, set yourself free to enjoy this thrilling driving activity as prior experience is not necessary.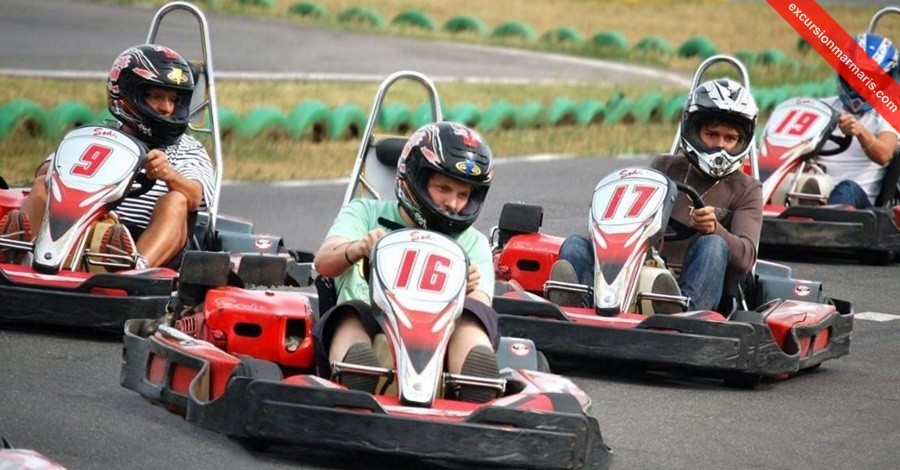 Karting in Icmeler can offer you great and super-fun memories with your friends or family. This activity is completely safe given that the necessary requirements are met. Firstly, the cars are well maintained and regularly checked so that you can enjoy the race safely. Secondly, you are responsible to decide the speed you want to use during this activity. If you are more confident driving with lower speed, this is totally fine. Finally, during the introductory briefing, professional karting instructors will let you know the basic safety rules and procedures used in this activity. The instructors will also demonstrate how to use properly the basic safety equipment.
Karting is an easy racing sport that requires no prior experience. In relation to that, please note that a driving licence in not required if you wish to participate in this activity. In general, there are two restrictions regarding participation that apply for safety reasons. Firstly, children under the age of 11 are not allowed to join. Secondly, people with physical disabilities and pregnant women are not able to participate. Your safety is our priority thus, please make sure that you are eligible to participate before booking this tour.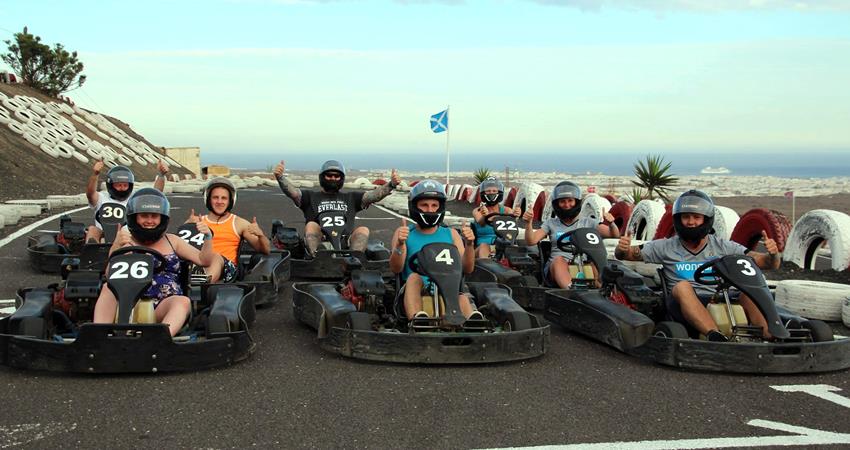 During this adrenaline-boosting and ultra-fun karting experience, a professional photographer will be there on the track. The experienced and professional photographer will be snapping some great photos of you while driving your kart. By the end of the driving time, you may preview the photos and purchase them if you want. These photos will be great souvenirs and make your memories last for a long time.
Icmeler Karting tour is available on a daily basis and lasts for almost two hours. The price of this tour includes transfer services form and to your hotel in Icmeler and full insurance. It also includes English guiding and driving instructions, as well as all the safety equipment needed for this experience. Please note that food, drinks, tips, professional photos, extra laps and other personal expenses are not included in the price.
If you wish you can bring your own camera so than you can take some photos before and after the karting experience. In addition, for your own comfort, please wear comfortable clothes that will enable you to drive easily. Close and comfortable shoes are also recommended. Please avoid flip flops and slip-on shoes.