Marmaris to Ephesus Excursion
Free Time in Selcuk or The House of Virgin Mary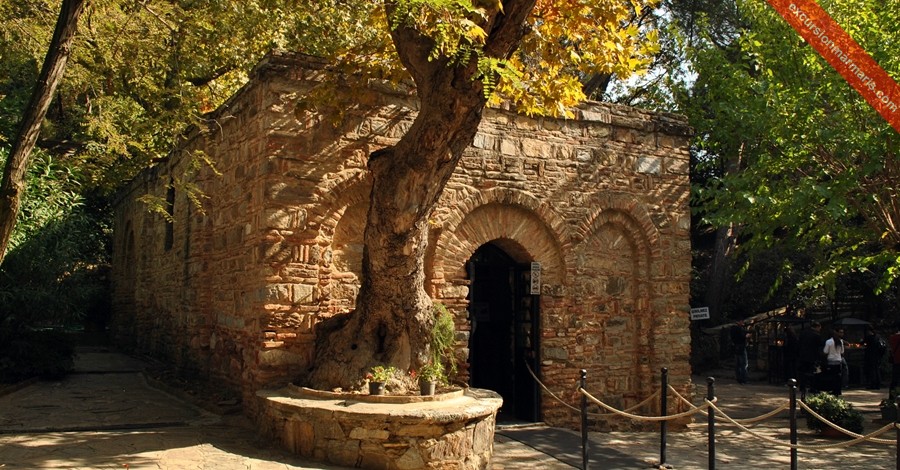 During Marmaris to Ephesus Excursion you will have 1 hour free time in the town Selcuk, you can either explore the town Selcuk or visit The House of Virgin Mary which is located on top of the 'Bulbul' Mountains. The House of Virgin Mary is a famous shrine hidden in the greenery. The place is a renowned 'Pilgrimage Center' for Christians. Please note that the entrance fee to the house of Virgin Mary is not included in the price.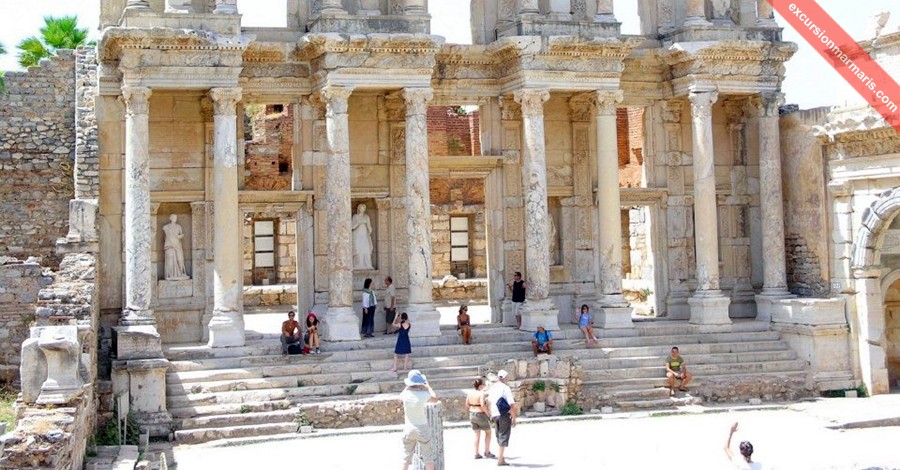 Built in 117 AD, the Library of Celsus is one of the most astonishing monumental structures in Ephesus. With over 12,000 scrolls, it was only the third richest library in the ancient world after Alexandra and Pergamum.
The Grand Theater of Ephesus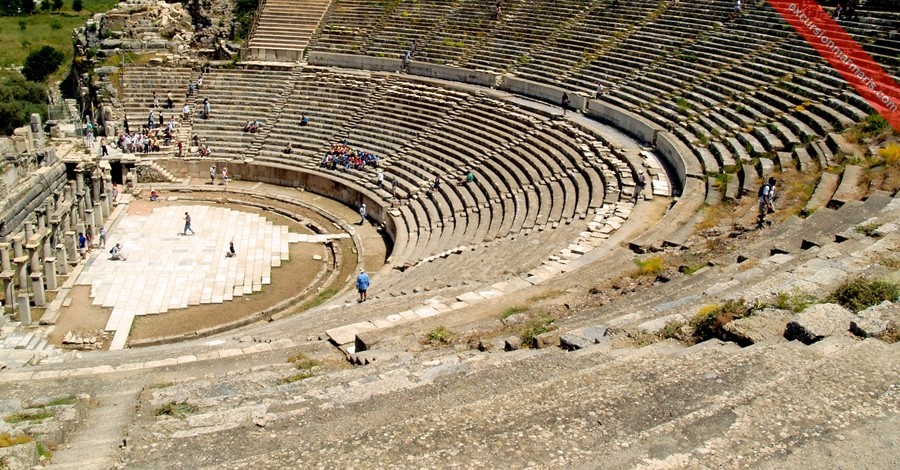 One of the highlight of Marmaris to Ephesus Excursion is the grand theater of Ephesus which is located on the slopes of the Panayir Hill, the Grand Theater of Ephesus was constructed in the 3rd century BC during the Hellenistic period. Later on it was extended and strengthened during the Roman period; thus it became the largest ancient theater in Anatolia.