Marmaris Village Tour
Marmaris Village Tour is a great alternative to get away from the crowds. As a full day excursion, this tour ensures that you and your friends or family will spend some quality time together while exploring the beauties of the countryside. It is also an alternative cultural exploration during which you can learn the basic features of the culture in a more fun and exciting way. The Village Tour takes you towards some incredible spots of natural beauty and some picturesque villages. Swim into unspoiled beaches, visit waterfalls and interact with the local people with a single excursion that combines everything you need for a pleasurable day.
When is the tour available?
The excursion is available on Tuesdays, Fridays and Sundays. It begins during the morning when a comfortable and fully air conditioned car picks you up from your hotel in Marmaris. According to the schedule, Marmaris Village Tour has an approximate duration of 7 hours. During this time, you will have the opportunity to visit multiple places of interest, including villages. Please note also that the tour is available from April until October. Adding this tour to your holidays will offer you unique feelings and a first-hand experience of the culture and the lifestyle of the local people.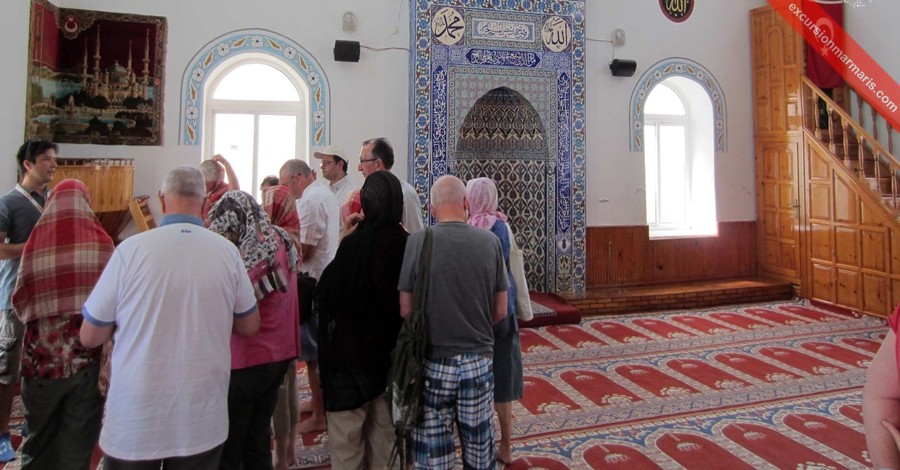 As mentioned earlier, Marmaris Village Tour begins with a pick-up service from your hotel. A professional and experienced English speaking tour guide will welcome you in the bus. The excursion is fully guided so than you can enjoy every moment smoothly and safely. More precisely, the tour guide is responsible to let you know interesting and important facts about the places of interest. In addition, the guide is responsible to provide assistance if needed. Feel free to ask anything you need to know in relation to culture, tradition or history. The tour guide will be more than happy to unfold the Turkish culture for you.
This full day excursion in the countryside includes visits at two villages. Firstly, you will visit the Bayir village. There, you will have some time to walk around and admire the beauty of this picturesque settlement. The guide will also take you to visit the village's mosque and let you know important information about the religion and the customary practises. As this is an active worship place, please be aware that you need to be properly dressed and well behaved. Secondly, you will visit a village called Turgut which is particularly known for having multiple spots of unique natural beauty.
After unfolding the culture of these picturesque villages, this excursion gives you the opportunity to visit some natural wonders located in the countryside of Marmaris. Firstly, you will visit the famous Jesus beach. In fact this beach is one of the most known and popular in the country. The bay is surrounded by imposing mountains full of trees that create a unique backdrop. The bay is known for a particular characteristic that has. A bank of sand is found in the middle of the beach allowing visitors to walk on it. While walking, you have the impression that you actually walk on the Aegean Sea. Secondly, you will also visit the area's waterfalls. There you can walk around and admire the natural setting while hearing to the splashing waters of the waterfall.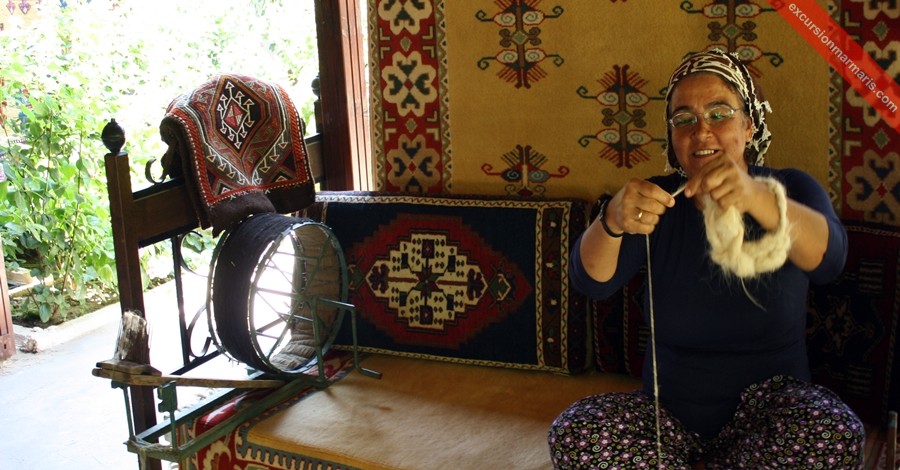 The price includes a two-way transfer service from and to your hotel in Marmaris and a full insurance. In addition, the price includes all the entrance fees, a guided tour by an English speaking guide and a lunch. Please note that drinks, tips and other personal expenses are not included.
Do not forget to wear comfortable clothes and shoes for this excursion as you need to walk freely in order to enjoy every stop. In addition, please bring a sun cream, sun glasses or hat to avoid the high temperatures. In case you wish to capture every moment of this excursion, please bring your own camera.
Departure :
Pick up from your Hotel
Duration:
7 Hours (Full Day Tour)
A Pick-up and Drop-back Service
English Guiding Service
Explore Real Turkey
All Entrance Fees
Full Insurance
Lunch
Drinks
Tips and Gratuities
Personal Expenditures
Marmaris Village Tour Price
Village tour starts in the beginning of April and organized regularly every day until the last days of October.
| | | |
| --- | --- | --- |
| Adult | 10 £ | 01.04.2020 – 31.10.2020 |
| Child (7-12) | 5 £ | 01.04.2020 – 31.10.2020 |
| Infant (0-6) | Free | 01.03.2020 – 31.10.2020 |