Swim With Dolphins in Turunc
In this activity you will have 15 minutes available to swim with the dolphins. Before entering the pool, the professional dolphin trainers will explain to you some basic information regarding approaching and interacting with the dolphins. Once ready, you will enter the pool in the form of small groups. As you swim in the same pool with the dolphins, het ready to experience a unique blend of emotions. Enthusiasm, happiness and joy are among the main feelings to experience.
This activity is ideal for people of all ages and is able to meet every single expectation. In particular, when it comes to children, swimming with dolphins can be both, an ultra-exciting and educational activity. If you are a family visiting the dolphin park you have the opportunity to receive educational information about the dolphins that are hosted there. By watching the show, children are able to understand how cute and intelligent these sea creatures are. Moreover, swimming with the dolphins can be beneficial for the kids. They learn how to behave, how to interact with them and how to respect them. According to the scientists, an interaction with a dolphin can initiate the creation of multiple positive fillings that have an impact on your kid's psychological state.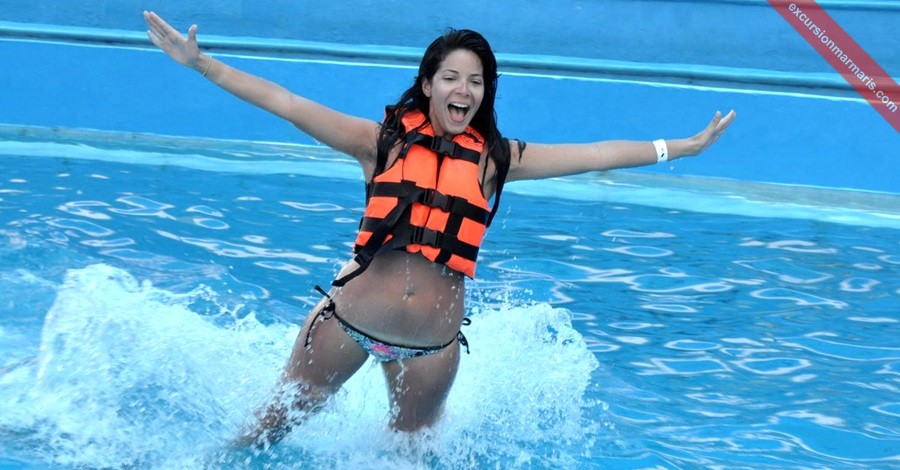 As mentioned earlier, the
Turunc Swim With The Dolphins
experience is ideal for people of all ages. Visiting the dolphin park in Marmaris can be anamazing experience for solo travellers who seek to engage in an alternative and fun activity. For groups of friends, the dolphin show and the swimming session is something that can offer long lasting and fun memories. Families with small children, who are looking for a safe, fun and educational activity to join while on holidays, are also welcome. It must be noted that, for safety reasons children under the age of 6 can watch the dolphin show but, they are not allowed to join the swimming session.
During your holidays in Turunc you can join this thrilling activity and upgrade your experiences while swimming into the same pool with the dolphins. The price of this half day excursion includes a pick-up service from your place of accommodation in Turunc and a full insurance. Entrance fee to the facility and a 15-minute swimming session are also included.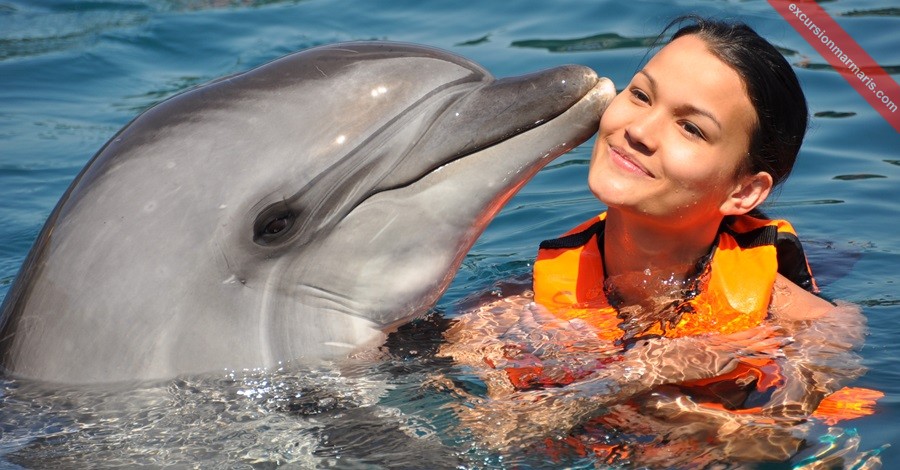 The swimming session has an approximate duration of 15 minutes that are able to fill you with emotions and memories. For security and safety reasons, participants are not allowed to use a camera while in the pool. However, there is nothing to worry about. A professional photographer will be there to capture every single moment of this experience at an extra cost.
Please remember to bring your swimsuit and a towel as you need them to swim with the dolphins. In addition, the area has high temperatures especially during the summer months. Therefore, please bring a sun cream, sunglasses or a hat with you.