Turunc Hot Air Balloon Tour
Where is th take off site
While on holidays you can join some alternative activities and create memories that will never fade. One of these extraordinary activities is the Turunc Balloon Tour experience in Pamukkale. The activity takes place in an idyllic and romantic atmosphere during the sunrise. It also allows you to observe the main point of interest in Pamukkale from above. Experience some adrenaline boosts, unfold your senses and witness a truly spectacular sunrise with this memorable activity in Pamukkale. This magic place is only 3 hours and 30 minutes from Turunc.
Please remember that there is tour guide on this tour also lunch and breakfast is included in the price that you will pay. After the flight you will have 3 hours free time in Pamukkale. In this very special tour, you will have the opportunity to explore Pamukkale both from the sky and land. The road trip is approximately 3 hours and 30 minutes.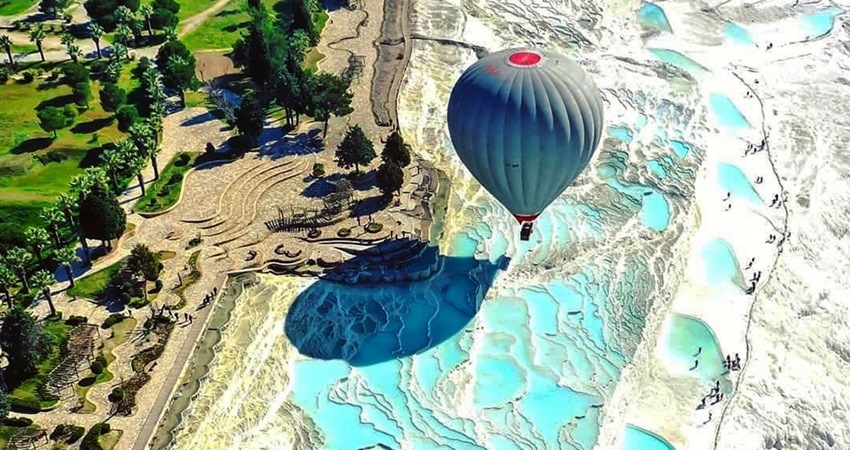 When you arrive at the hot air balloon take off field and instructors will be there to welcome you. After a short introductory briefing, they will start preparing the hot air balloon. The process is very interesting and you can snap some nice photos of the preparations.
The pilots will assist you to enter the basket when the hot air balloon is ready. The flight has an approximate duration of 1 hour. As the hot air balloon starts to rise above the ground, get ready to witness the most spectacular sunrise of your life. During the flight you can also observe some nice panoramic views over the area. More specifically, you can observe the ancient city of Hierapolis and multiple ruins. Moreover, you can spot the infamous Cotton Castle and admire its unique natural beauty. The flight and the general atmosphere will fill you with a unique blend of positive emotions and adrenaline boosts.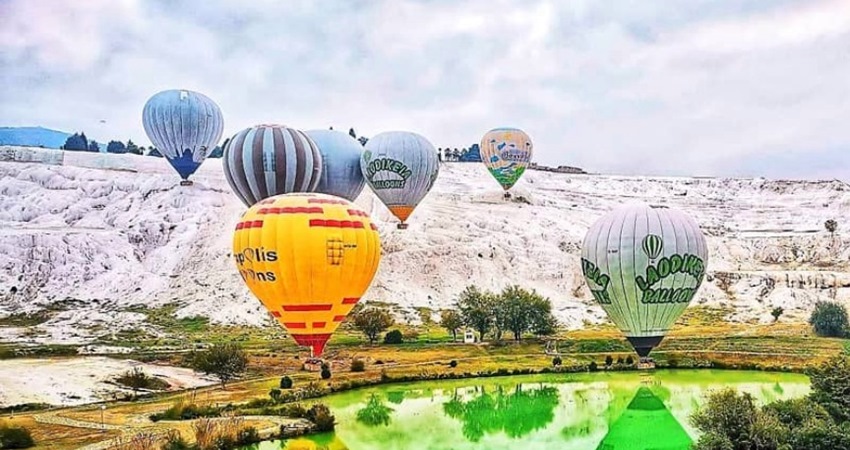 By the end of the flight, the pilot will follow the landing mode until you return back to the hot air balloon station. However, this experience does not end there. It is a tradition to make a champagne toast after every hot air balloon ride. With a small celebration you can feel proud for your participation as you drink your glass of champagne. An interesting highlight is that, you will get a personalized flight certificate so that you can remember this experience forever.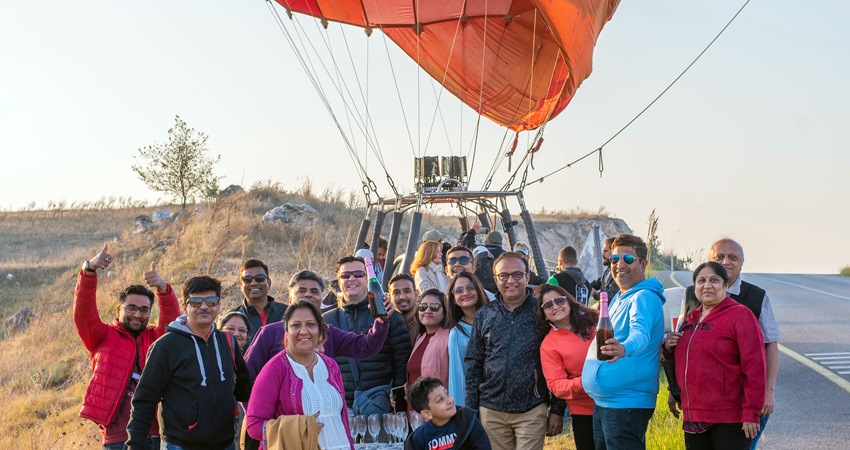 Free Time To Explore Pamukkale
When the celebration is over, ypu will have your breakfast and drive to Pamukkale , this time to explore the place from the land. Your guide will give you some free time to explore this natural beauty on your own. There so many things to visit during this free time such as, white cliffs, ancient theatre, Hierapolis and Cleopatra's pool.
In the afternoon your bus will drive you back to Turunc. After the road trip, this excursion finishes when you arrive back to your hotel full of new images, positive emotions and enthusiasm.