Turunc Rhodes Day Trip
This day tour has an approximate duration of 11 hours. When you reach the island and after completing the visa process, you are free to explore Rhodes as you wish. During your free time you can stay in the city centre of Rhodes or travel to another town as the island is big enough and has multiple points of interest in every corner. If you choose to explore the island, you can find charming, picturesque and authentic villages in the countryside. There you can observe the locals' lifestyle and interact with them. Villages can also be found in the seaside.Except from that, you may also find spectacular beaches around the island where you can enjoy either a vibrant party or a relaxing atmosphere.
Relax and explore the city
For those wishing to feel the real vibes of the island, the city centre is the place to be. The most interesting highlight is that, the old town in Rhodes is located in an enormous and well maintained medieval castle. Take your time and walk around this beautiful castle and explore every little corner. Inside the old town you can find restaurants, shops, cocktail bars and hotel. In a short distance from the old town, you can find some beautiful beaches where you can spend some time. These beaches are fully organized with sunbeds and umbrellas, while the nearby beach bars are ready to upgrade your experience with the party atmosphere.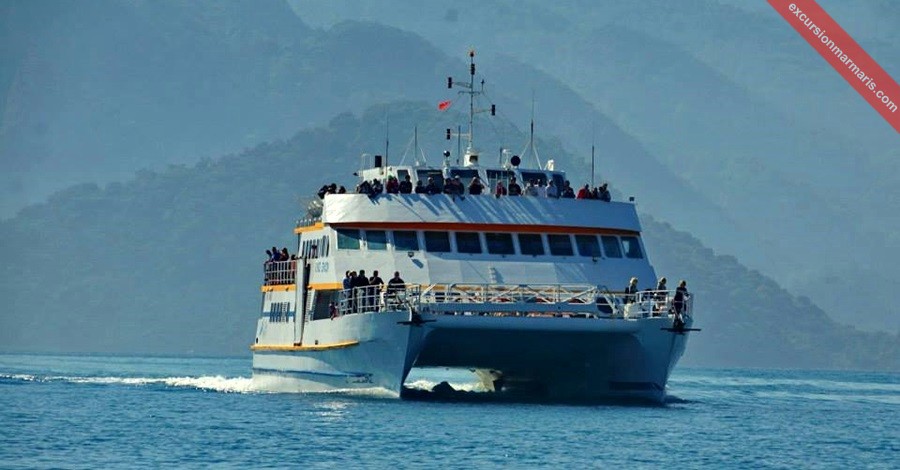 Turunc Rhodes Day Trip
is an ideal excursion for those who wish to visit one of the most famous Greek islands but have limited time. What makes this day trip even more special is that it gives you the chance to create your own schedule according to your preferences and interests. The trip is also a family friendly activity as in Rhodes children can find a plethora of activities to have some fun. Give yourself the opportunity to relax and create some nice family memories during this excursion.
With this full day trip to Rhodes is a great opportunity to join an alternative activity during your holidays. Escape from the ordinary and enjoy a break between sightseeing in Turunc, with this exceptional trip to Rhodes. The price of this tour includes, a pick up and drop off service from and to your place of accommodation in Turunc. All the neccessary transfers are made with a fully air conditioned and comfortable vehicle. A full insurance and all the port taxes are also included. Please note that, food, drinks, entrance fees and other personal expenses are not included in the price.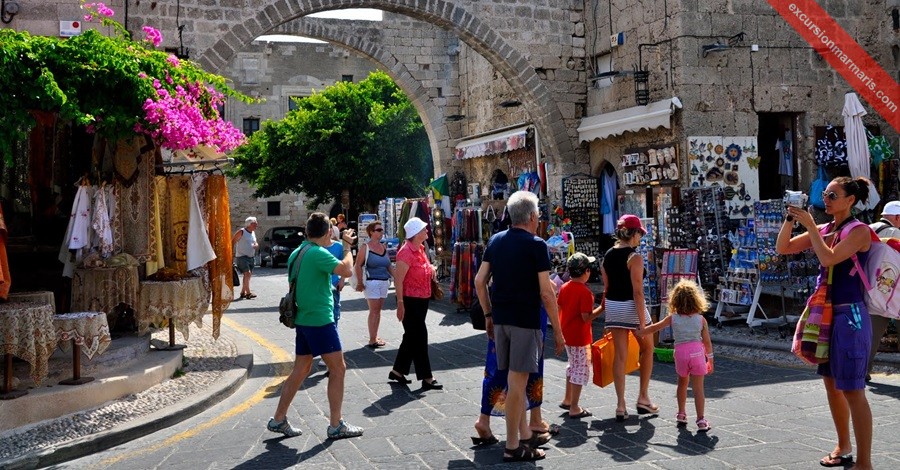 Free Shuttle bus to the Harbour
Free shuttle bus for Rhodes Excursion from Turunc is another exclusive offer by us as it provides maximum comfort for guests. We will pick you up from the hotel in Turunc on the tour day, and take you to the harbour of Marmaris where you will catch the ferry to Rhodes. But please remember that at the end of the day when you arrive back to Marmaris that you have to make your own way back to Turunc with (Public Service Vehicle).
As this excursion takes you to Greece, it is important to bring your passport with you. The passport is required during entry and exit from both countries at the port's passport control. In addition, please keep in mind that in Rhodes the local currency is Euro. You can find exchange facilities in both countries. In Rhodes there are high temperatures, especially in the summer months. Thus, please bring with you a sun cream, a hat or sunglasses to protect yourself from the sun.