Mugla Street Market from Turunc
Many people claim that in Mugla the time stopped. This is because the city demonstrates a unique blend of charm, history, deep rooted culture and beautiful landscape. During your holidays in Turunc, you can join a full day excursion and visit the famous Mugla Market. Get lost in a shopping paradise, experience the locals' hospitality, learn some interesting information about this city and enjoy some fun moments.
Pick up From Turunc Hotels
The excursion from Turunc to Mugla Market is available only on Thursdays. Upon booking, we will let you know the time that you need to be ready. A professional driver with a comfortable and fully air conditioned bus will pick you up from your place of accommodation.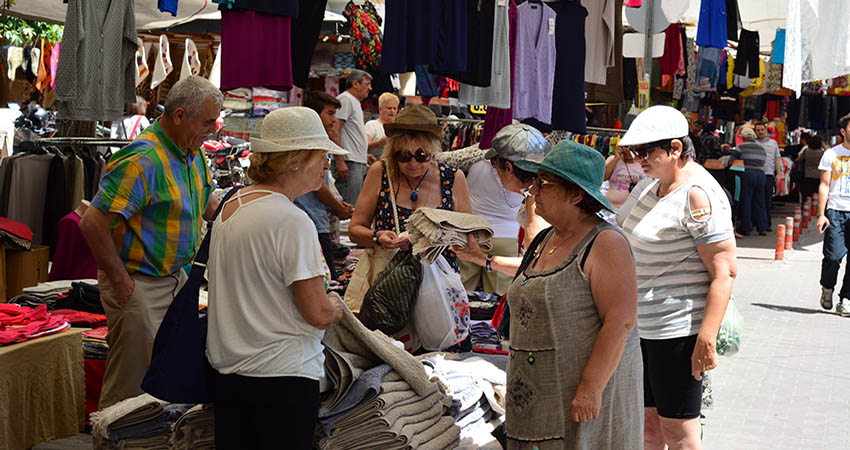 Road Trip To Mugla Market
In order to reach the city of Mugla, you need to travel for approximately one hour. During this road trip you may enjoy the nice views of the countryside and spot some picturesque villages.
Once you arrive, you will have three hours of free time to explore the market by your own and as you wish. In general, Mugla Market can be easily characterized as a shopping paradise. Many intersecting and parallel charming streets compose the ultimate outdoor market of the area. Take your time to explore these streets and visit the variety of stalls and shops that host. Among the many things that are being sold there, you can find clothes, accessories, handmade products, souvenirs and fabrics. Do not forget to purchase some souvenirs for your loved ones back home.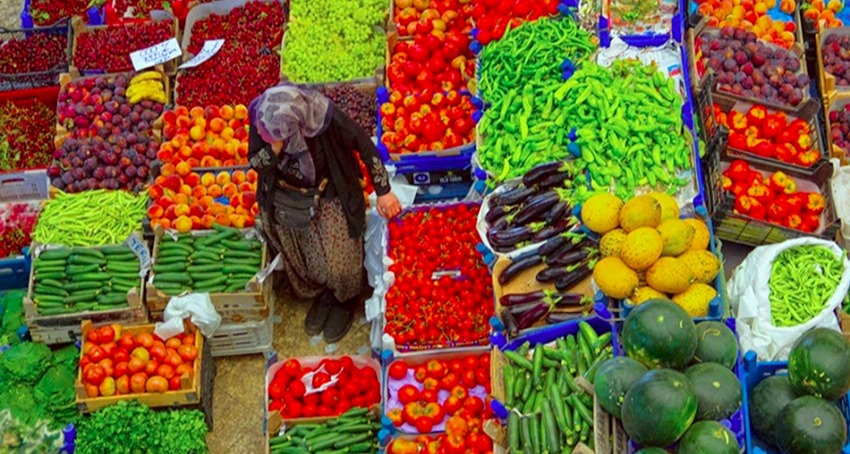 Unfold Rhe Culinary Tradition
If you are looking to add an extra touch of cultural exploration, you may also unfold the culinary tradition of Mugla. In the market, you can find several stalls and shops selling interesting local delicacies and local products. Moreover, in the surrounding area you can also find taverns and restaurants serving some of the most typical recipes of the city with local ingredients.
Another factor attracting many visitors in Mugla is the excellent sense of hospitality that the local people have. From shops to restaurants, you can find many locals and interact with them. Feel free to ask anything you want to know about the city and about their lifestyle as they are happy to talk and assist you.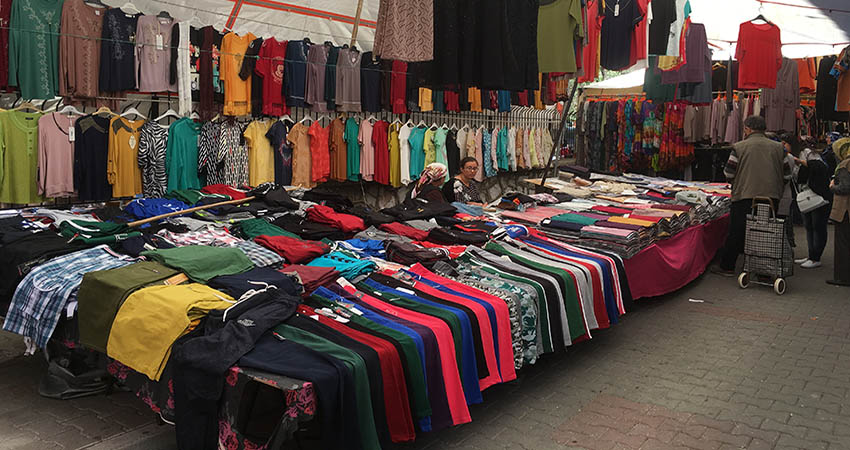 By the end of the three hours of free time in Mugla Market, you need to return to a meeting point. The fully air conditioned and modern bus will be there for you. After a one hour drive, you will be back in Marmaris. Our driver will drop you at the bus station where you can catch a dolmus back to Turunc. Please remember that price covers one way transfer from Turunc to Marmaris. At the end of the tour you will be taken to the bus station in Marmaris, where you can catch a dolmus (Public Service Vehicle) back to Turunc.