Turunc Rafting Tour
Rafting in Dalaman River is an activity able to upgrade your holidays and increase your enthusiasm. In general, this excursionis characterized as safe. It is important to note that, all the guidelines and rules are applied for your maximum safety and comfort. In order to make you feel comfortable with this activity, at the rafting centre professional instructors will demonstrate the basic safety procedures and explain to you how to use properly the safety equipment. The experienced instructors will be present during the rafting. Therefore, you can ask for assistance in case you need. A full insurance is also included in the price as we want you to enjoy this experience without any worries.
Rafting in the foamy and wild waters of the Dalamar River is able to make you experience a unique blend of feelings. Except from feeling some major adrenaline boosts, rafting is also able to make you witness the incredible beauty of nature that the area has. For safety reasons, there are some restrictions in effect regarding participation. Firstly, the minimum age for participation is 16 years old. Secondly, people experiencing physical disabilities are not allowed to join. Finally, for safety reasons pregnant women are restricted from participating.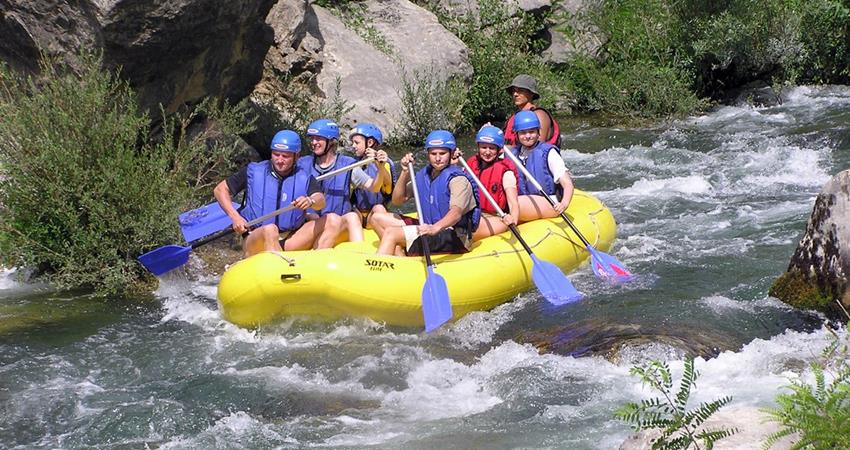 In case this is your first rafting experience ever, there is absolutely nothing to worry about. This is because there is no need for any previous experience if you are interested to join. Upon arrival at the rafting station, professional and experienced rafting instructors will welcome you. The instructors will proceed with an important briefing, which includes and describes all the important information and features of rafting. Feel free to ask anything you need to know about as the instructors will be happy to assist you. In case you are experienced in rafting, you can ask the instructors to arrange for you an experience with an advanced level of difficulty.
Turunc Rafting Tour combines both, excitement and relaxation in a spectacular and beautiful landscape.The package price includes a pick-up service from your hotel in Turunc during the morning. A full insurance, a breakfast and a lunch are also included to offer you the maximum comfort and pleasure during this full day experience. Moreover, the price of this activity includes an introductory briefing with instructions and all the necessary equipment for rafting. Please note that drinks, tips, photos and other personal expenses are not included. In addition, it is important to note that the return transfer takes place at Marmaris bus station. From there, you can catch a local bus and return back to Turunc.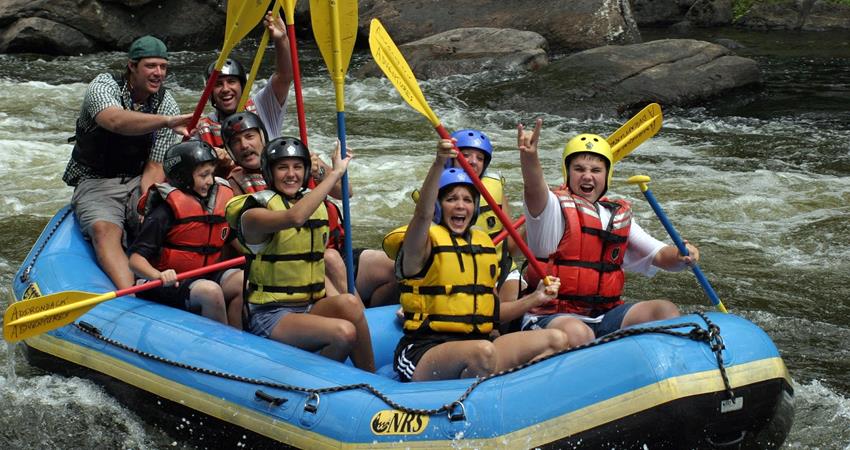 As we want you to enjoy every single moment of this magnificent and thrilling experience, please note that you will not be able to use your camera while rafting. However, there is no need to worry about that. The professional rafting instructors will accompany you during the 3-hour rafting session and snap all the fun moments of the activity. At the end of the rafting session, when you return back to the station, you can preview all the professional videos and photos. If you are interested, you can purchase them at an extra cost and make your memories last for ever.
Please wear your swimsuit and bring a towel for this activity. In what regards shoes, please wear comfortable close shoes that can be worn in the water. In addition, bring a sun cream, a hat or sunglasses.