Wine Tasting in Cappadocia
Wine Tasting in Cappadocia is an incredible opportunity to unfold the region's long tradition is wine production. It is also an interesting 2-hour tour that combines elements of local culture and sightseeing. The price includes a 2-hour wine tasting experience, and guiding services from a local tour guide. In addition, a full insurance and two-way transfers from and to your hotel are included. The cost of this tour includes also two bottles of wine, a red and a white. Please note that personal expenses are not included in the price.
By joining this tour you should expect to receive some valuable and important information about Cappadocia's tradition in wine production. Furthermore, you will get a better understand on this tradition by visiting a spectacular cave winery that is close to Red Valley. During the tour, you will also have some time to admire Red Valley and observe the iconic sunset reflecting its colours on the rocks. This tour is able to fill you with an amazing blend of positive emotions and offer you truly long lasting memories.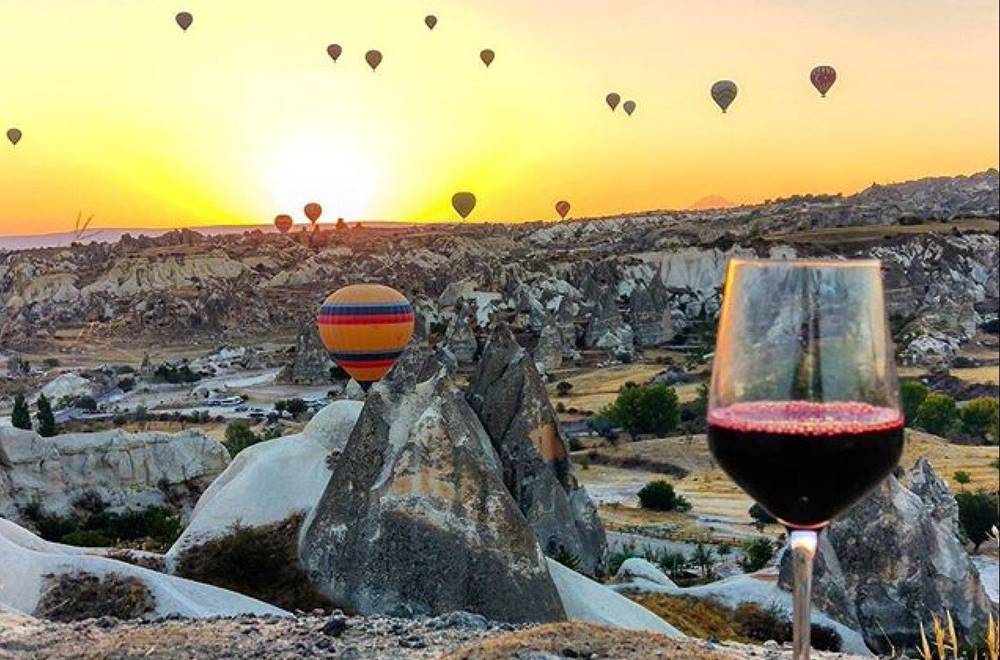 The Wine Tasting in Cappadocia is available on a daily basis, including weekends. The experience begins an hour before sunset, as we believe that it's the perfect timing for you to admire the beauty of Red Valley while sipping your wine. The tour has an approximate duration of 2 hours, and it finishes almost 30 minutes after sunset.
What makes Cappadocia's wines famous?
The region of Cappadocia is known for having multiple varieties of grapes. Interestingly enough, these varieties were famous and were cultivated in the region since the ancient times. In general, the wines produced in Cappadocia have a bitter flavour, with light earthy aromas. The taste has a lot to do with the conditions in which the wines are stored to mature. More specifically, in Cappadocia wines are not being stored in cellars, but they are left to mature in caves. Therefore, the soil and the levels of humidity that are in the caves add different flavours and aromas to the production.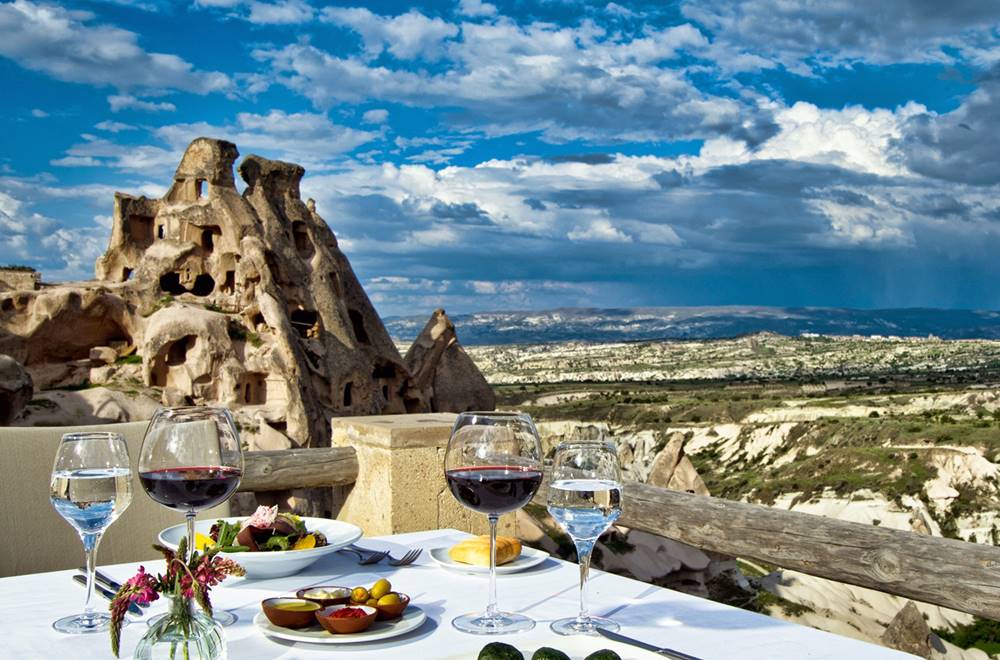 Cappadocia's Wine Tasting is definitely an ideal tour for those who wish to spend an idyllic sunset, while exploring the region's wine varieties. As we wish to offer you a truly unique and memorable experience, the only thing you should bring with you is your camera and your enthusiasm!