Ephesus Tour from Pamukkale
The Pamukkale Ephesus Tour is a full day excursion. For your own comfort, this tour includes all transfers, as well as pick-up and drop-off services from your hotel. The price includes also a full insurance and guiding services from a professional tour guide. A breakfast and lunch buffet is also included in the price, which include multiple local recipes. The entrance fees to the archaeological sites are also included. Please note that drinks during breakfast and lunch, as well as any type of personal spending are excluded.
Ephesus is one of the most important destinations for sightseeing lovers. Touring around the ancient city is a lifetime experience that you don't want to miss. The area hosts numerous points of interests such as the Temple of Artemis, the Library of Celsius, the Odeon, and the Agora. The city used to be the second largest and most important city after Rome. Therefore, it forms an excellent example of ancient aesthetics and architecture.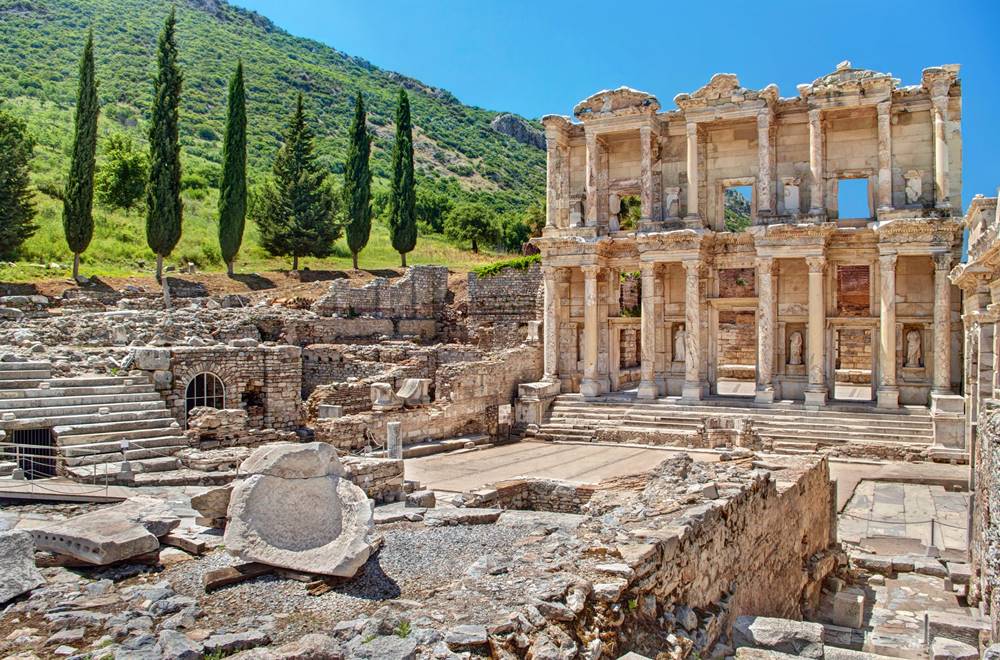 One of the things you should expect when joining this tour is a truly unforgettable sightseeing experience. The schedule includes visits at some of the most important sights of ancient Ephesus, such as the temple of Artemis. In addition, you should expect to witness the upgraded aesthetics of the settlement with marble streets and statues. Better still, the incredible landscape and the views over the Mediterranean Sea will capture your attention since the very first moments.
This full day excursion from Pamukkale to Ephesus is a great option for people of all ages. This is because it combines sightseeing, exploration and adventure. In general, the tour is equally recommended for solo travellers, families with small children and groups of friends. However, please note that, due to the schedule and the points of interested included, this tour is not suitable for people with walking difficulties.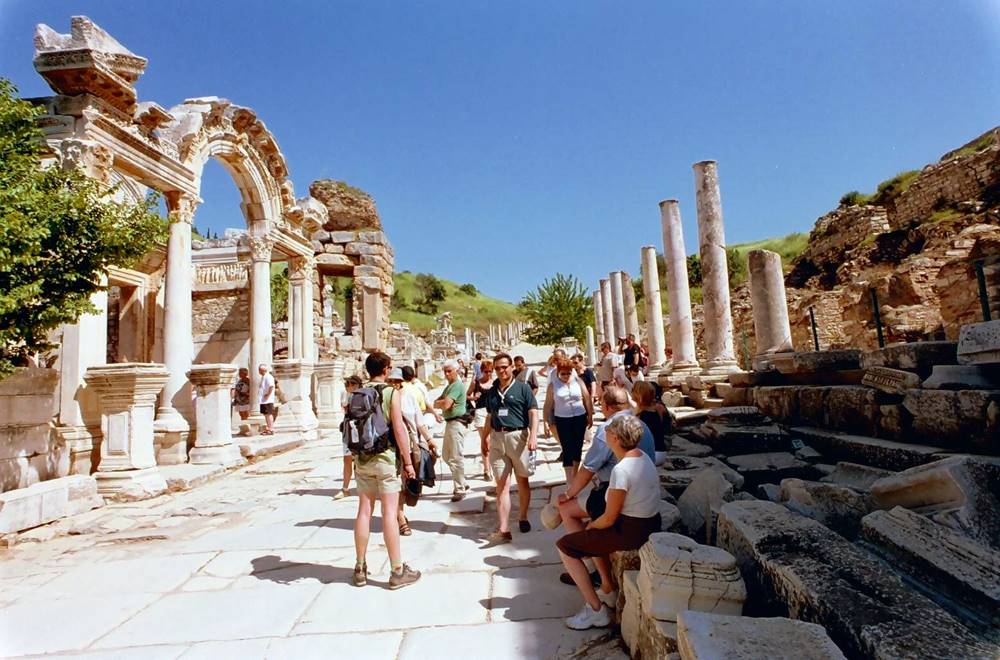 What shall I bring with me?
We only need your positive vibes, and a few more things that will make your tour comfortable. As the area has high temperatures during the summer months, you are instructed to bring a sun cream, a hat or sun glasses. As you will tour around ancient ruins, it is also important to wear comfortable shoes and light clothes. Your camera is also a must!
Is it far from Pamukkale?
The distance between Pamukkale and Ephesus is approximately 3 hours. However, your trip will be comfortable and enjoyable, as you can observe several nice views. You may also relax during the road trip in order to have energy for the rest of the day.