Icmeler Buggy Safari
Outdoor Activities in Icmeler
Icmeler is all about the beauty of nature and the serenity of the landscape. It is not a coincidence that every year thousands of people choose this resort for their summer holidays. Picturesque beaches, multiple sightseeing opportunities and welcoming people are among the town's key characteristics. Although there are many ways to explore the area, the outdoor activities are the best available options, as they can combine excitement, joy and exploration in an all in one package.
During your time in Icmeler you can join an unforgettable and ultra-exciting Buggy Safari excursion. This particular activity has an approximate duration of 3 hours during which you drive a buggy car in the woods. More specifically, members of our team will pick you up from your hotel and drive you towards the Buggy Safari station which is 20 minutes away from Icmeler. This outdoor activity is ideal for people of all ages, at it can be seen as an alternative way to explore the countryside and admire the beauty of nature. Drive your buggy car in an off road path and pass through dusty, muddy and wet roads. This activity ensures 3 hours full of laughter, fun and adrenaline boosts.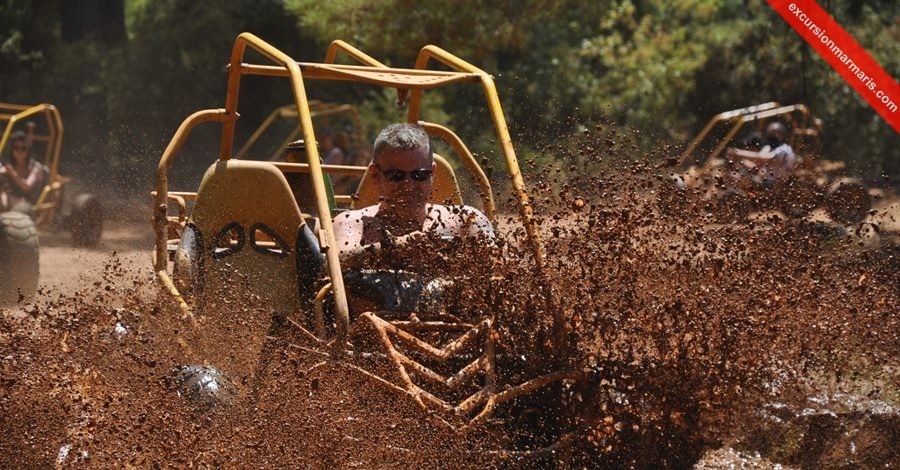 Buggy Safari in Icmeler is one of the most popular activities among the holiday makers. In case you wish to join this activity but never drove a buggy car before, there is nothing to worry about. In fact, prior experience in buggy driving is not necessary. When you arrive at the buggy safari station, professional instructors will welcome you. The experienced instructors will provide a detailed and important introductory briefing on how to drive and control the buggy car. They will also give you some time to practise the buggy driving before entering the off road terrain. Feel free to ask anything you want to know about the buggy cars during the introductory briefing.
The buggy cars are ideal for off road driving. As they are easy to drive, with just one paddle, these cars require no driving license. In fact, the can pass through physical obstacles such as rivers and climb through mountains with a relatively easy way. The buggy cars used in this excursion are brand new and well maintained. In addition, the speed used is low allowing for a safe and smooth navigation. Buggy cars can accommodate two passengers and in case you are both drivers, you can switch during anytime you want.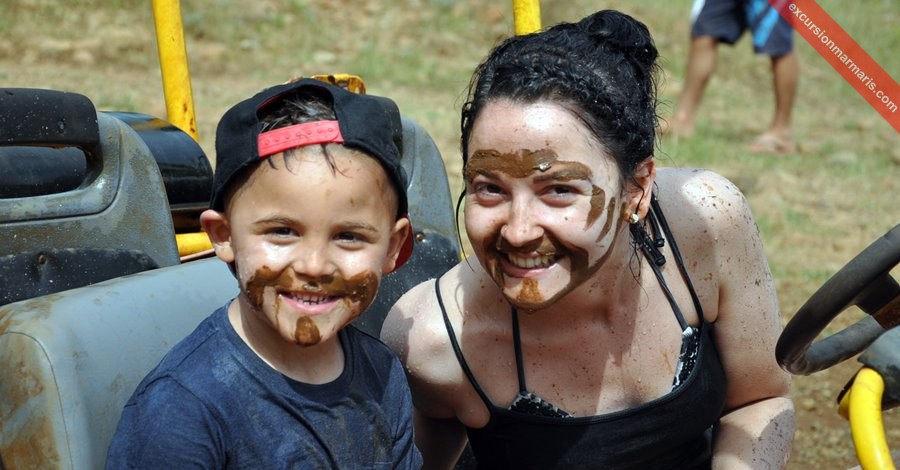 Join this ultra-exciting and super fun Buggy Safari while in Icmeler and experience some adrenaline boosts. This alternative outdoor activity is ideal for people of ages who wish to explore the beauty of nature with a fun and exciting way. The Icmeler Buggy Safari maintains high levels of safety. The cars are well maintained and meet all the safety standards set by law. In addition, during the introductory briefing, the professional instructors will demonstrate how to use properly the safety equipment. They will also explain to you the basic safety procedures that you need to know in case of emergency. Moreover, the instructors will accompany you during the off road driving in order to show you the path and provide assistance if needed. In general, the Buggy Safari is a safe activity and there is nothing to worry about.
In this activity the minimum age for driving is 12 years. Children below this age can join as non-driving participants. In case of children at the age of 12 and above, the consent of a parent is necessary. Please note that for safety reasons, people with physical disabilities and pregnant women are not able to join the buggy safari.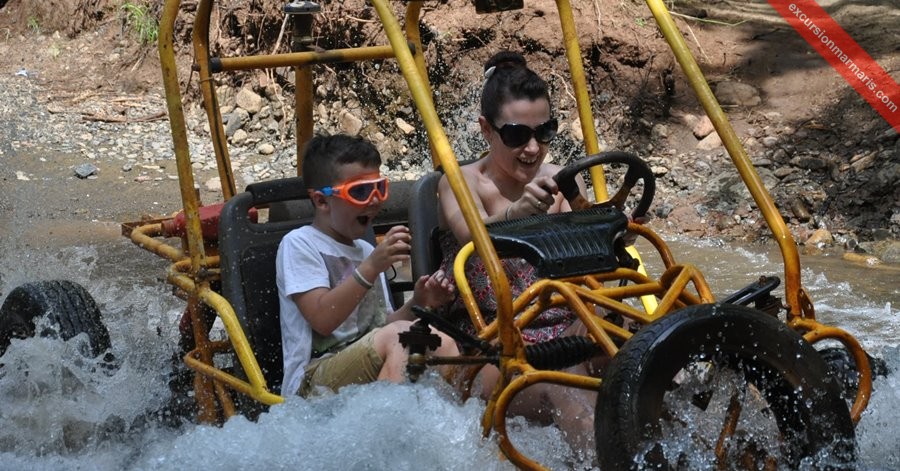 The Icmeler Buggy Safari takes place every day and lasts for 3 hours. The price of this tour includes transfer services from and to your hotel and full insurance. The price includes also the necessary safety equipment and an introductory briefing given by an English speaking instructor. Please note that food, drinks, professional photos, tips and other personal expenses are not included in the price.
During the driving, you will not be able to use your camera due to safety reasons. You may only use it before the ride or during the short stops that will take place during the driving experience. As we want you to have unforgettable memories, the professional drivers will snap some photos pf you during the buggy safari. By the end of the activity, when you arrive back at the station you can purchase these photos at an extra cost.
In order to enjoy Buggy Safari please wear comfortable and light clothes. Please also wear close shoes and avoid slippers and flip flops. A sun cream and a hat are also recommended due to the high temperatures of the summer season. By the end of the buggy safari your clothes will be dirty so if you want, bring an extra set of dry clothes.