Marmaris Moonlight Cruise
Dinner Cruise From Marmaris
Due to the magnificent waters that the area has, visitors of Marmaris are able to find a variety of boat trips that cover multiple interests and are ideal for all ages. Those who are interested in joining an alternative boat trip full of fun and excitement, then Marmaris Moonlight Cruise is the perfect options. This boat tripwill offer you the opportunity to explore and observe some nice views over the coastline with a twist of romance. The reflection of the starts and the moon on the sea creates an idyllic setting like no other.
The Marmaris Moonlight cruise ensures a memorable night that combines entertainment, fun, romance and incredible views. Join this night excursion and spend some fun time with your friends or family while sailing for 3 hours around Marmaris. This excursion is an amazing opportunity to enjoy a boat party with music and watch a show from professional dancers. Exercise you best moves on the dance floor, enjoy a delicious dinner aboard, have some fun and snap some nice photos of the city's lights during the night.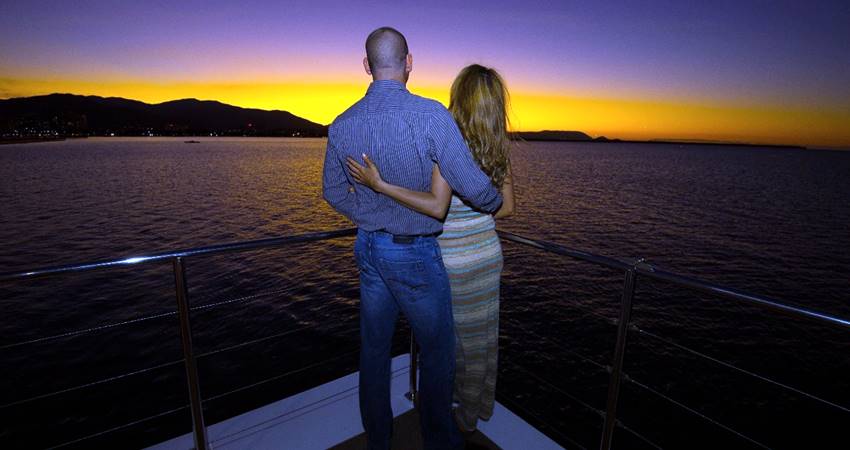 This night cruise takes place during the evening and begins when a modern and comfortable vehicle pick you up from your hotel. Members of our team will drive you to the port from where the boat departs. The boat has two decks and is spacious enough to accommodate your needs and make you feel comfortable. It is fully equipped with a kitchen, a bar and a disco. The total duration of this excursion is 3 hours, during which you will be sailing around the incredible bays of Marmaris. Upbeat music and professional dancers will be responsible for your entertainment. By the end of the cruise, you will return back to the port and a car will drive you back to your hotel.
Marmaris Moonlight Cruise can also be characterized as an alternative dinner experience. As the boat starts to sail into the magnificent waters around Marmaris, the English speaking crew of the boat will serve you a delicious and freshly made dinner. In the specially designed area of the boat, make yourself comfortable in the table and enjoy a meal that includes typical Turkish recipes. Feel free to accompany your dinner with some drinks served at the bar, at an extra cost. In what regards drinks, you are able to enjoy unlimited consumption of drinks in case you upgrade your ticket with an all-inclusive option. For those wishing to experience some romance, this dinner boat trip can be an amazing option.
During the night cruise you will feel and experience a flawless party atmosphere. The boat has a DJ that plays upbeat and mainstream international music. A specially designed dance floor is available for you and your friends or family. Dance for the whole night and have some fun with this amazing Moonlight Cruise. The party atmosphere of the boat trip will offer you unique and long lasting memories.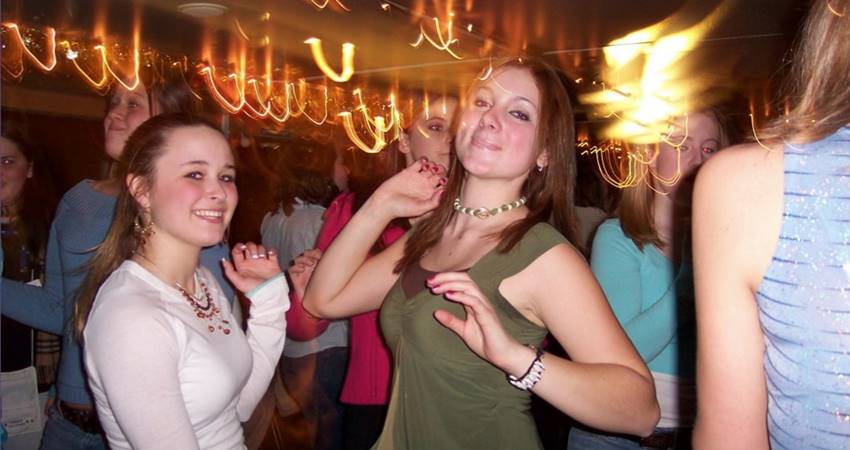 Marmaris Moonlight Cruise is one of the most exciting and joyful night boat trips. Enjoy the summer breeze while sailing around Marmaris and party with some upbeat music and dancers. The price of this excursion includes a pick-up and a drop off service from and to your hotel in Marmaris. A full insurance is also included in order to enjoy this experience without any worries. The price includes also a dinner, a 3-hour boat trip and full entertainment. Please note that drinks, tips and other personal expenses are not included in the price.
Please note that no food and drinks are allowed from the outside. In relation to that, when you enter the boat, you have the chance to upgrade your ticket into an all-inclusive one. With this upgrade you can enjoy unlimited consumption of wine, beers and soft drinks. In addition, do not forget to bring your own camera during this night cruise.