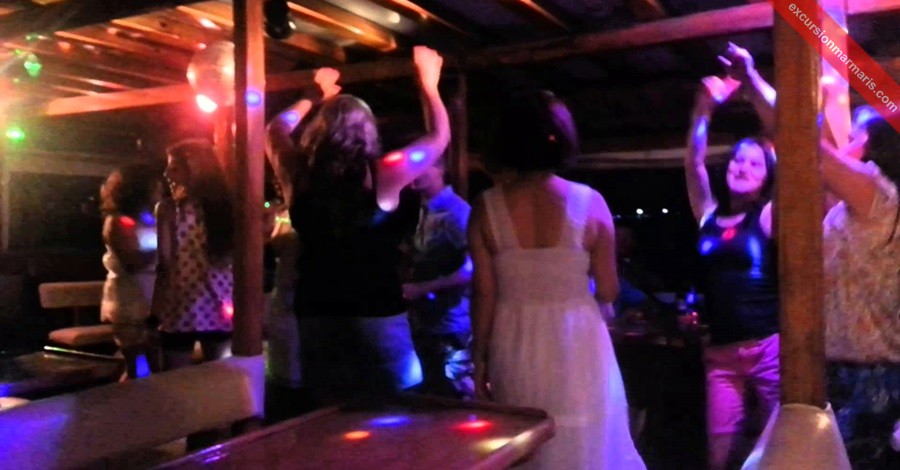 In Marmaris resort you can find a variety of party places like bars, restaurants, night clubs, but what about a party at night on the boat. Marmaris Moonlight Cruise is the place where you can have alot of fun at night.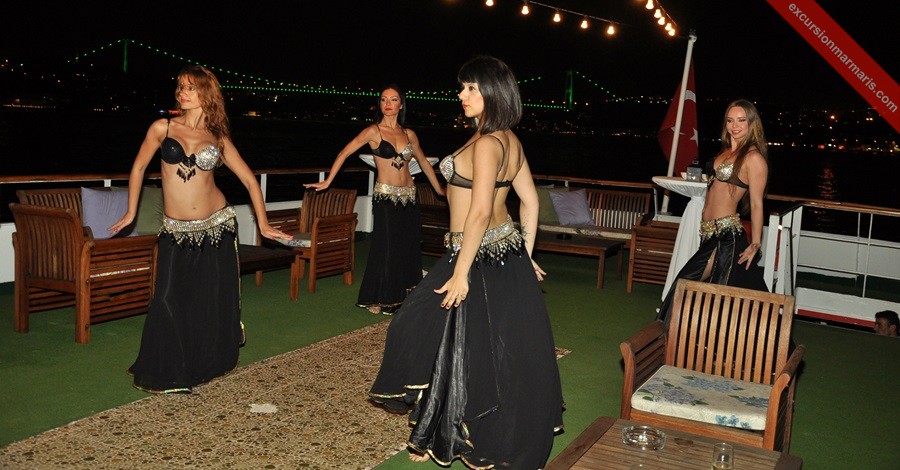 In Marmaris Dinner Cruise, a simple dinner will be served and your drinks will be charges as extra. At the entrance you will be offered to pay some extra and turn your ticket into all inclusive (unlimited soft drinks + wine and beer) during the cruise.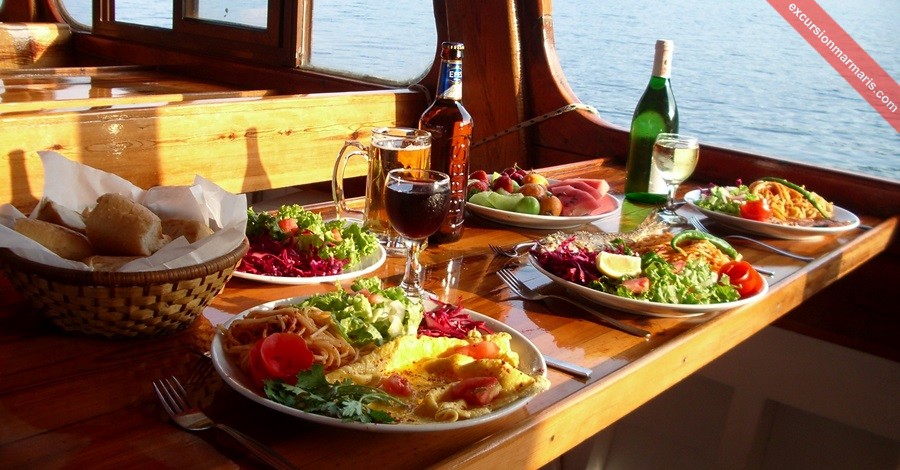 We can't promise you a great lunch, simple but lunch, shortly best what you can get on a boat. Do not forget that all the drinks are extra. Like every restaurant in the world , we do not accept and food or drinks from out side.