Marmaris Fishing Trip
Fishing is one of the most famous activities in Marmaris. The Aegean Sea surrounding this popular holiday resort is known for having an incredible variety of fishes and you are welcome to explore it. Joining a fishing trip during your holidays in Marmaris will be an exceptional way to get away from the crowds. Our fishing trip will offer you the opportunity to enjoy a relaxing activity in a tranquil setting. Furthermore, the Marmaris Fishing Trip is also an incredible and an alternative boat trip towards pristine and unspoiled bays around Marmaris.
Marmaris Fishing Trip Tour Itinerary
Marmaris Fishing Trip is a half day excursion with an approximate duration of 4 hours. It takes place every day during the morning. For your own comfort, a fully air conditioned and modern car will pick you up from your hotel. The vehicle will drive you to the port from where the fishing boat departs. The fishing experience lasts for almost three hours, during which you will learn the secrets of fishing by professional local fishermen. The boat will take you to some key locations that are famous for having a lot of fishes. By the end of the fishing session, you will return back to the port and transferred to your hotel.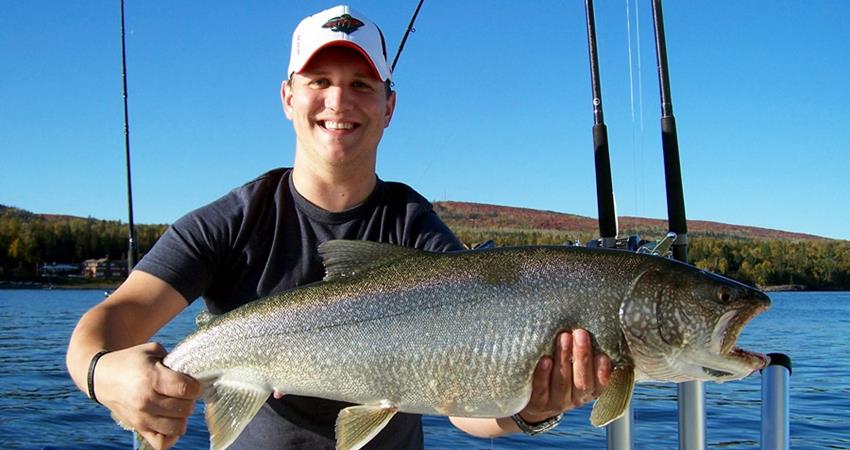 Do I need prior experience?
The fishing tour combines everything you need for a memorable activity during your holidays. Excitement, adventure and relaxation are some of the things you should except from your participation. If this is your first fishing experience, there is nothing to worry about. The captain and his assistants are professional and experienced fishermen. Once aboard, they will explain everything you need to know about fishing and the necessary equipment. The captain will also demonstrate how to use properly the equipment and assist you if needed.
Except from offering you a wonderful experience, we are also offering you a safe activity that you can enjoy the most without any worries. For this reason, a full insurance is included in the price. The Marmaris Fishing Trip meets all the requirements set by the relevant regulating authorities and it is a completely safe activity. For the purposes of this fishing trip, you will be travelling with a spacious 12-meter boat that is fully equipped. The captain and the staff of the boat are friendly and professional fishermen and are able to provide help with their knowledge and expertise.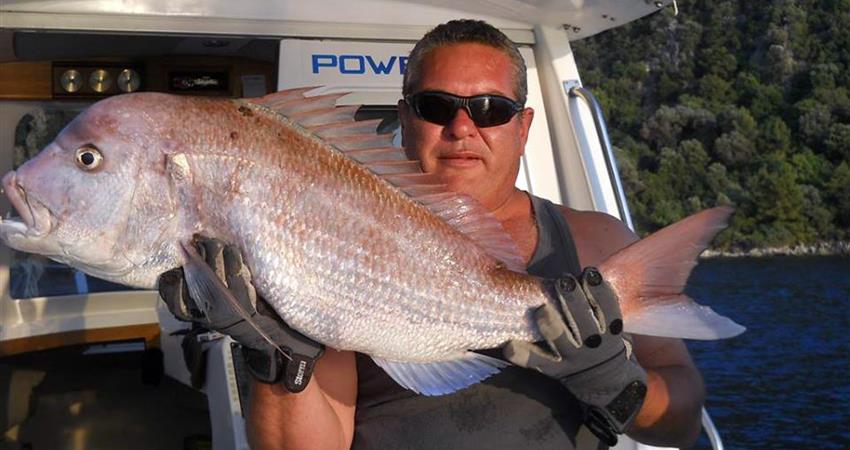 The experienced captain will take you to some of the best fishing spots around Marmaris. In general, the area is famous for the variety of fishes that has. For the purposes of the fishing trip, the captain will make use of the boat's equipment in order to locate which are the best available spots for fishing depending on the weather conditions. However, there is nothing to guarantee you that you will catch some fishes. Even the most experienced and professional fishermen are not able to know this. Enjoy three hours of fishing, and learn the secrets of this activity by the best local fishermen and cross your fingers for catching some fishes.
If you are willing to spend few hours sailing around Marmaris but you are not interested in fishing, you are still welcome to join this half-day activity. As mentioned earlier, this fishing trip is a great getaway from the crowds and an alternative boat trip. The boat is spacious enough to accommodate your needs and offer you 4 hours of relaxation into the Aegean Sea. Non-fishing guests can relax on the deck and enjoy the sun while others are fishing. In addition, you can jump into the sea and enjoy swimming or snorkelling. Please also remember that, non-fishing guests are able to participate in this trip at a half price.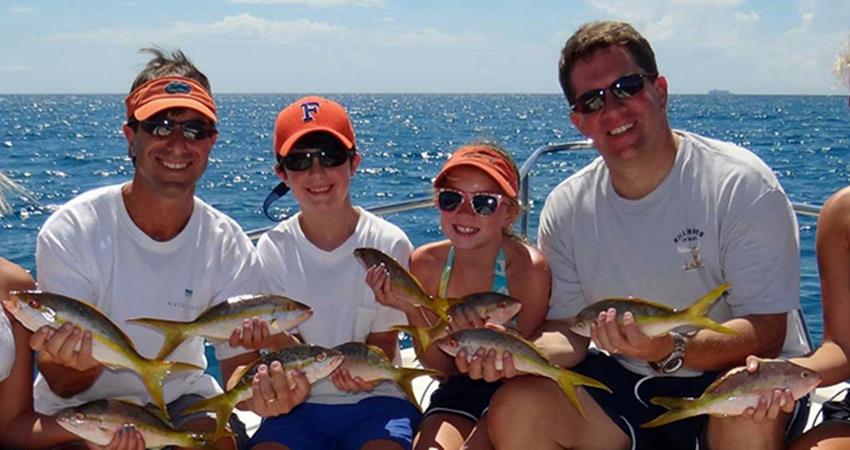 As this excursion aims in offering you an incredible experience and memories that will last for a long time, the package price includes everything you need for your own comfort and safety. More specifically, a two-way transfer service from and to your hotel is in the price along with a full insurance. The price includes a 3-hour fishing experience with an English-speaking professional captain and crew. In addition, all the equipment needed for the purposes of the fishing trip are also included. Please note that, food, drinks, tips and other personal expenses are not included in the price.
During this fishing trip you may also enjoy swimming. Thus, you are advised to bring your own swimsuit and towel in case you wish to refresh yourself by jumping into the sea. In addition, please be aware of the high temperatures during the summer months. In order to protect yourself from the heat, please bring a sun cream, a hat and sunglasses. Finally, we highly recommend our guests to wear comfortable clothes and shoes.