Day Trip To Fethiye From Marmaris
Famous Holiday Resort Fethiye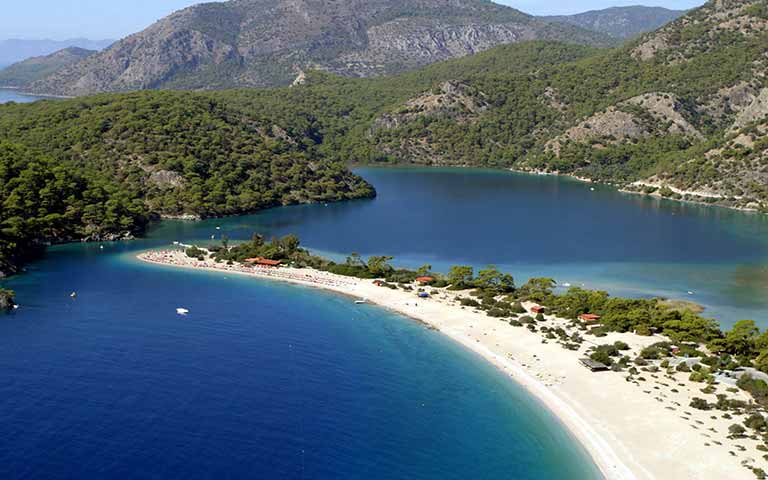 Fethiye has some of the most incredible spots of natural beauty. During your holidays in Marmaris, you can visit Fethiye and enjoy a full day tour there. Visit some of the most spectacular and known locations of the city and create unforgettable memories by getting away from the crowds.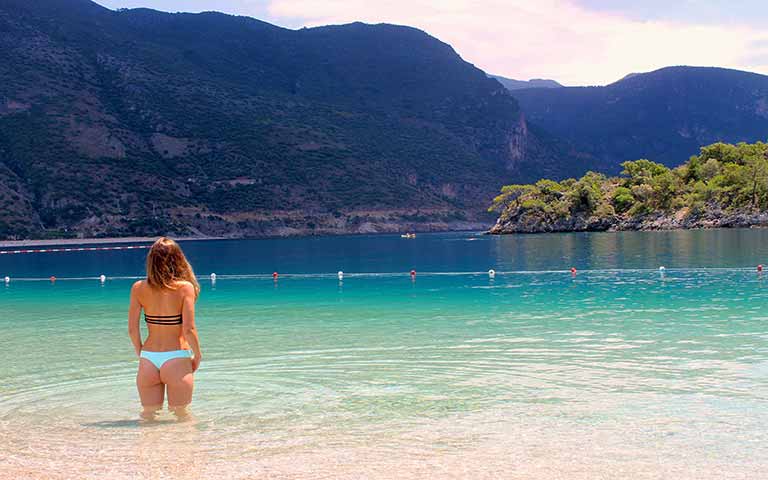 After a road trip of 130Km, you will reach the first stop of this tour. At Blue Lagoon you will spend two hours of free time. The location is part of a broader area that is characterized as a national park. There, you may walk around to explore the area, swim in clean waters, enjoy the sun and relax in the sandy beach.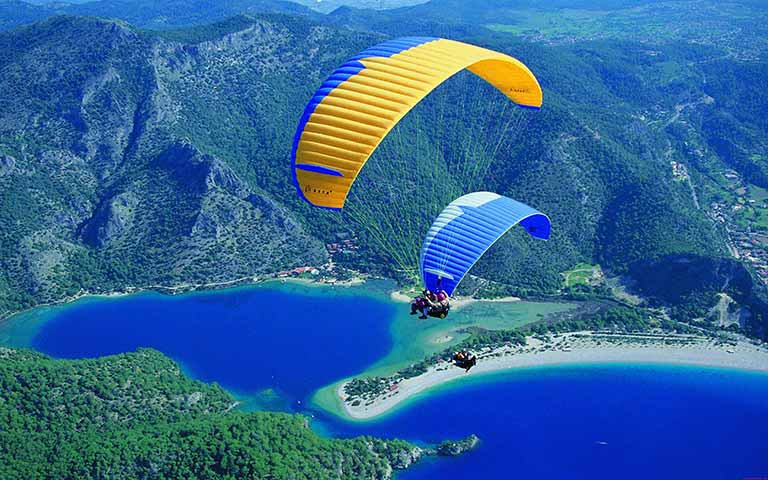 For those who are interested, a Paragliding activity is available at an extra cost. Our tour guide can assist you in booking the activity. Fly over the Blue Lagoon and feel free while observing the amazing panoramic views. It has to be noted that paragliding is conducted by fully certified instructors and that no prior experience is required for an activity like that.
READ MORE ...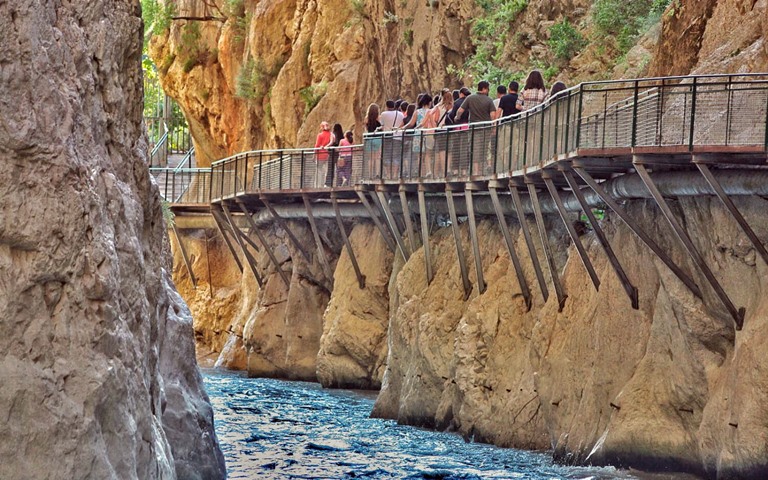 The next stop of this tour in Fethiye is scheduled to take place at Saklikent Gorge. This gorge is the longest and deepest of its kind in Turkey and one of the longest in Europe. This location is also a national park due to its impeccable natural beauty. Accompanied by the tour guide, you will enter the gorge and discover its secrets while walking around for few hours. The location is ideal for some impressive photos so do not forget to snap some.