Marmaris Go Karting
If you are looking for the perfectly fun and adrenaline bosting activity, then this karting tour in Marmaris is definitely among the top options. This activity takes place on a daily basis and promises to offer you truly special moments. With an approximate duration of two hours, the Marmaris Karting activity takes you to visit the largest go-kart arena in the area of Mugla Marmaris.
Go-karting is in general characterized as a safe sport, given that the necessary safety requirements are met. The vehicles used in the Go-Kart arena in Marmaris are completely safe as they meet all the safety criteria set by the relevant regulating authorities. For the purposes of this activity, the simple go-karts are used which are able to go up to 60 mph. In addition, upon your arrival at the kart arena, you will meet the team of the professional go-karting instructors. The experienced and fully licenced instructors will offer you an important introductory session. During the briefing, you will be able to listen to the basic safety procedures. In addition, the instructors will also demonstrate how to use properly the safety equipment.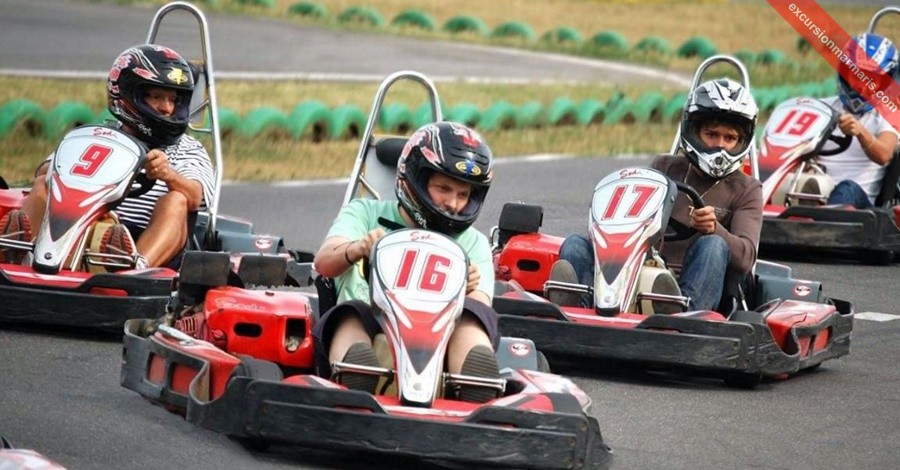 Marmaris Rafting is an amazing experience for all holiday makers. The excursion is ideal for those you wish to experience some adrenaline boosts and an alternative adventure. In addition, it forms an incredible alternative for those wishing to strengthen their bonds and enhance their team spirit. As mentioned earlier, the activity requires no prior experience. In addition, there is no need for a driving licence as the professional instructor will explain everything you need to know. However, for safety reasons, there are some restrictions based. Firstly, people with physical disabilities are not allowed to participate. Secondly, participation is restricted for pregnant women. Finally, children can participate only if they are above the age of 11.
This activity is ideal for those who wish to join an exciting and fun excursion while on holidays. In addition, it is ideal for those who seek to feel some adrenaline boosts and spend some hours full of laughter, fun and joy with friends or family members. Karting involves small, single or double seat vehicles that are able to make you enjoy driving with high speed in a protected route. The speed, as well as the competition among the karts, is the factor that increases the adrenaline levels during the ride. For sure the Marmaris Karting excursion is a fun, exciting and pleasurable activity not to be missed.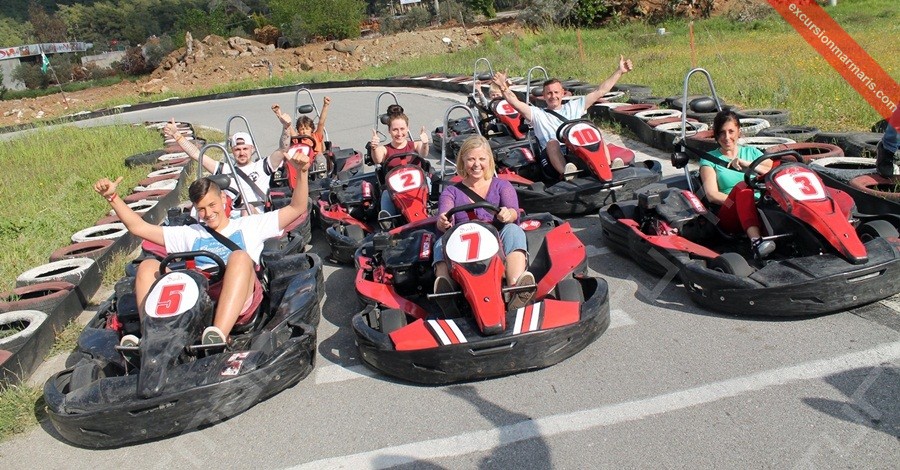 Rafting in Marmaris has an approximate duration of two hours. For your own comfort, this excursion includes a two-way transfer service from and to your hotel. On a prescheduled time, a fully air conditioned and comfortable vehicle will pick you up from your hotel. The car will drive you for a short distance towards the go-karting facility. The price includes also an important introductory briefing by an English-speaking professional karting instructor. Full insurance and equipment are also included in the price. Please note that, snacks, drinks, tips and other personal expenses are not included in the package price of this activity.
This amazing activity in Marmaris ensures an hour of fun and exciting driving session for you and your loved ones. Due to the high safety standards that are met there is no need for prior experience in go-karting. The kart vehicles can be driven by both, beginners and experienced as their maximum speed goes up to 60mph. In case this is your first time driving a go-kart, there is nothing to worry about. More precisely, once you arrive at the kart station, professional instructors will explain everything you need to know about the activity. The experienced and fully licenced instructors will explain how to drive and control the kart vehicle. They will also explain how to behave during the driving experience and answer all of your questions.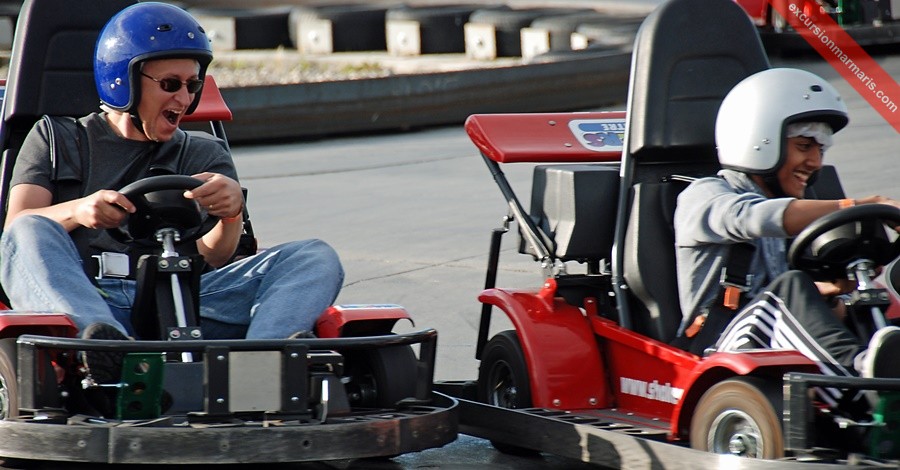 In order to enjoy the most of your experience, you are instructed to wear comfortable clothes and shoes that are ideal for driving. Thus, sandals and flip flops are not allowed. In addition, due to the high temperatures during the summer months, a sun cream and a hat or sunglasses are highly recommended. Finally, do not forget to bring your camera in order to capture the special moments before and after the driving session.
This particular karting facility is located at a short distance from the city centre of Marmaris. It is open on a daily basis, from the morning until the evening time. Thus, it is up to you to decide which the best time that suits you is the most. Booking does not require prepayment as you will pay upon arrival there. The karting centre has a cafeteria where you can enjoy a refreshing beverage or a cup of coffee before or after your driving session.