Get away from the crowds and join an alternative outdoor activity that combines everything you need for a pleasurable and enjoyable day. With this full day experience, you can set yourself free to enjoy some extra adrenaline boosts while in the middle of an incredibly beautiful natural setting. Canyoning is also an amazing way to create long lasting memories with your friends or family by cooperating and creating strong bonds.
Turunc Canyoning Tour is a full day excursion that begins during the morning time. For your own comfort, a fully air conditioned car will pick you up from your hotel on a pre-arranged time.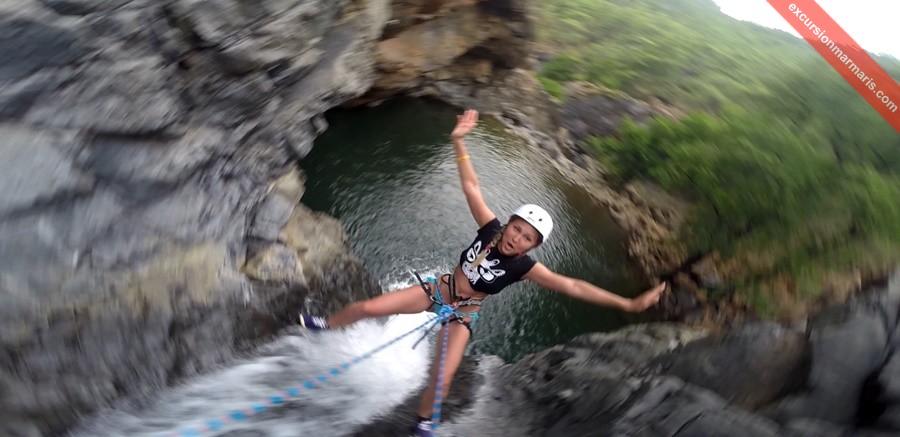 When you arrive at the meeting point, an interesting and necessary introductory briefing follows. The instructors will let you know important information about the route and the techniques that you need to use. All the safety rules and equipment will be also explained. Therefore, if you have no prior experience, there is nothing to worry about.
When everything is ready, you will start exploring the magnificent landscape of the mountains accompanied by the instructors. During your exploration you need to use several techniques such as walking, swimming, climbing, and rappelling. Get ready to feel the first adrenaline boosts as you are passing through the natural obstacles. Rivers, mountains, waterfalls and forests are among the main obstacles that you need to pass through. The whole experience requires advanced teamwork and cooperation with the rest of the participants.
During this amazing exploration, you will also have the opportunity to admire nature at its finest and enjoy the serenity of the landscape. Several short stops are included in the schedule in order to relax and spend some pleasurable and fun time with your friends or family. During this time, you may swim into the refreshing waters of the river and the waterfalls.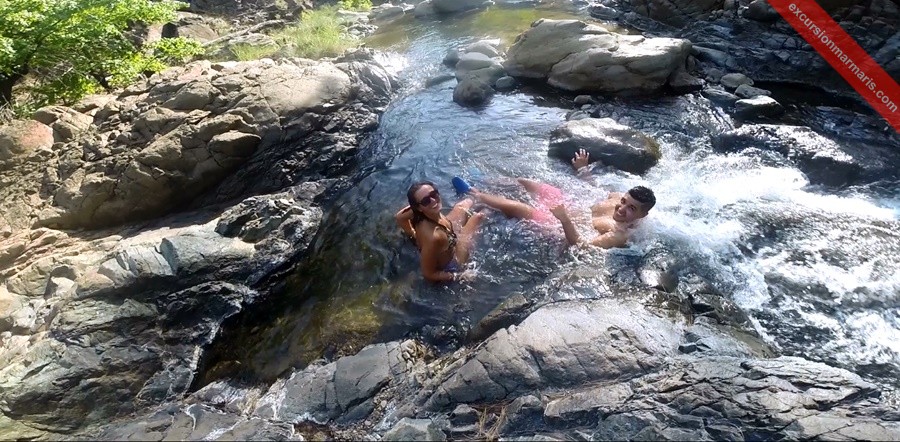 At a point, the instructors will guide you towards a local restaurant in the area. A lunch break will take place there which includes some tasty and freshly made recipes. Relax in the tranquil setting of the restaurant and get the necessary energy to continue with the canyoning.
At the end of the route, a modern and comfortable car will be waiting. This full day excursion lasts for almost 8 hours. At the end of the day you will arrive to Marmaris safely. Please remember that the price covers one way transfer from Turunc to Marmaris. At the end of the tour you will be taken to the bus station in Marmaris, where you can catch a dolmus (Public Service Vehicle) back to Turunc.