Turunc Dalyan & Koycegiz Lake Tour
What to expect from the day?
Upgrade your holidays and give yourself the opportunity to visit some natural wonders while on holidays. Beauty is what better characterize the incredible tectonic lake of Koycegiz and the broader area of Dalaman River. With a canal boat trip you can proceed with an alternative form of sightseeing while revitalizing your senses. This full day excursion is ideal for all as it combines excitement, relaxation and fun in an all in one package.
On a prescheduled time, during the morning, members of our team will pick you up from your place of accommodation in Turunc. All transfers are made with a comfortable and modern bus so that you can enjoy every moment of this tour.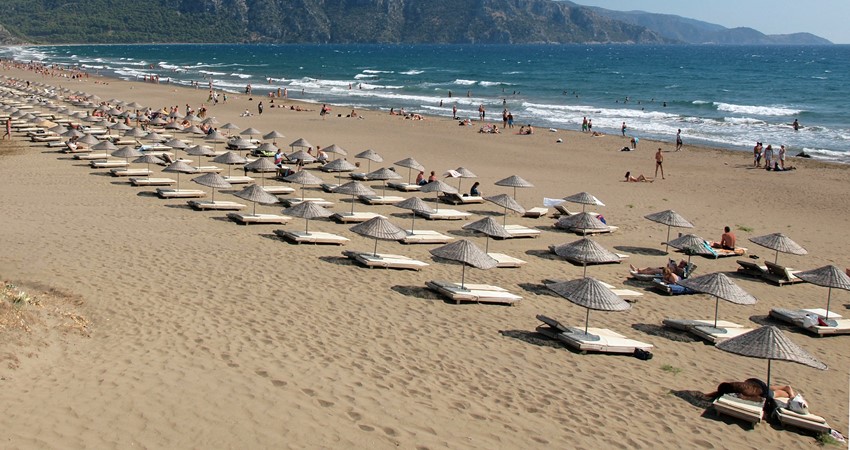 The bus will drive you for approximately 45 minutes towards Koycegiz village. This picturesque and charming settlement is known for having a tectonic lake fed by the infamous Dalaman River. The river and the nearby thermal springs make this lake a resort for endemic flora and fauna. With a spacious wooden boat you will sail into the lake and enjoy an interesting and fascinating canal boat trip.
The area is also known for having a complex of mud baths. Sulphur, magnesium and iron are some of the most vital minerals of these mud baths. Therefore, many people claim that swimming into the mud can have multiple therapeutic benefits. The mud can also act as a natural spa-like treatment. During the canal boat trip, you will have some time to visit this spot and spend some fun moments with your friends or family.
As the boat sails towards the next stop, you will be able to observe the rock-cut ancie3nt tombs of the Caunos ancient city. The guide will describe interesting details about the tombs and answer all of your questions.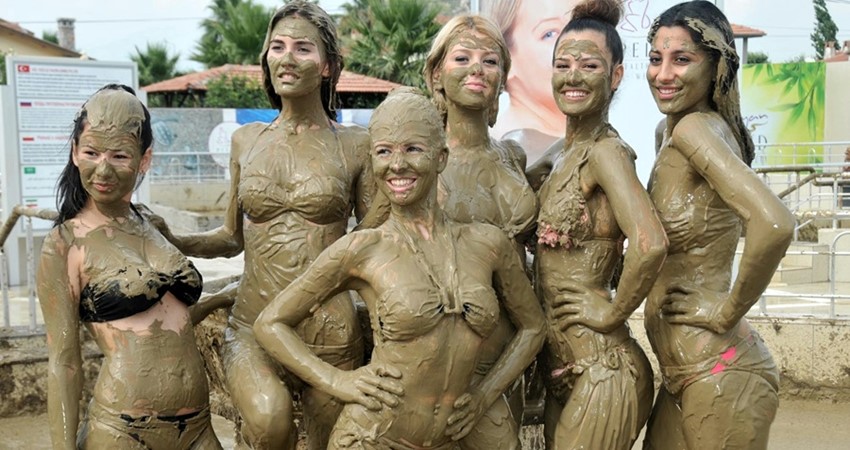 During this excursion you will also visit the infamous Turtle Beach. What makes this beach special is that visitors can swim into the water of the Dalaman River and then enjoy the waters of the Mediterranean Sea. The bay took its name from the Caretta-Caretta turtles that often visit this location.
Once the boat trip is over, the bus will drive you back to your hotel in Turunc. By the afternoon, you will be full of great emotions and long lasting memories from this exceptional day trip.