Turunc Pamukkale Tour
The nearby area has some interesting and important archaeological sites. The ancient city of Hierapolis is another site to visit and is an exquisite example of ancient Greek and Roman city. As you walk around the site you can observe the ruins of the houses, temples, an ancient theatre, a necropolis and roman baths. The tour guide will explain everything you need to know and answer all of your questions. The schedule includes also a visit at the antique thermal pool in Pamukkale. Also known as the Cleopatra's Pool, this thermal spring is famous for the therapeutic benefits of the water regarding skin and muscles' problems. If you wish, you can enter and swim there at an extra cost.
This full day experience begins from Turunc during the morning time and takes you into an unforgettable exploration in Pamukkale. The tour is ideal for people of all ages and covers multiple interests as it combines sightseeing and relaxation. Get away from the crowds, revitalize your senses and spend some quality time with your loved ones. However, for safety reasons, people experiencing walking difficulties are not allowed to join. The tour is also characterized as children friendly as kids are able to learn interesting information. With this excursion you can relax and enjoy a tranquil landscape while letting your kids to have fun.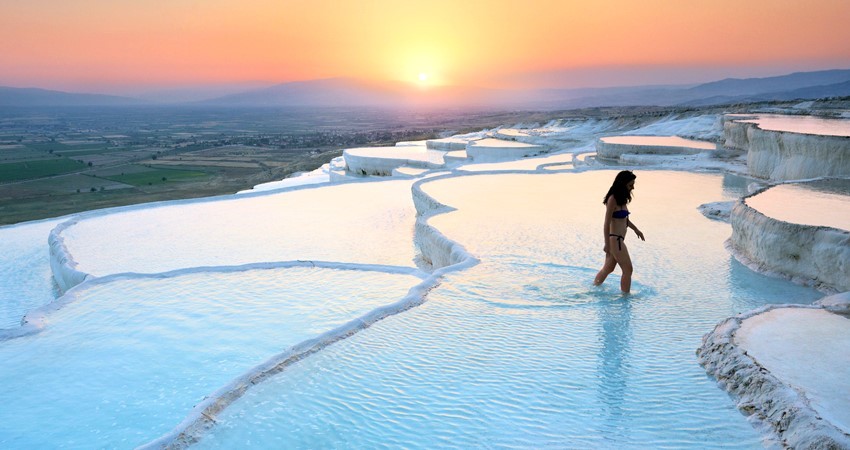 The day trip to Pamukkale from Turunc is available 3 times a week during the summer season. The schedule includes options for sightseeing and relaxation in an effort to offer you a truly special experience. The price includes pick up service from your hotel in Turunc. In addition, it includes a return service to Marmaris bus station. All the necessary transfers and a full insurance are also part of the price. Furthermore, a professional guide, breakfast and lunch. Please note that drinks, entrance fees, and other personal expenses are not included in the price.
The Turunc Pamukkale Tour is a full day excursion that has an approximate duration of 12 hours. In an effort to make you enjoy this excursion at its maximum and explore properly all the places of interest, our team offers you a special service. More specifically, a professional English speaking guide will accompany you during this 12-hour experience. The professional tour guide will welcome you in the bus during the morning and let you know the final details of the excursion. In addition, the guide will explain to you interesting facts about the sites in Pamukkale. As this is a fully guided tour, feel free to ask the guide anything you want to know.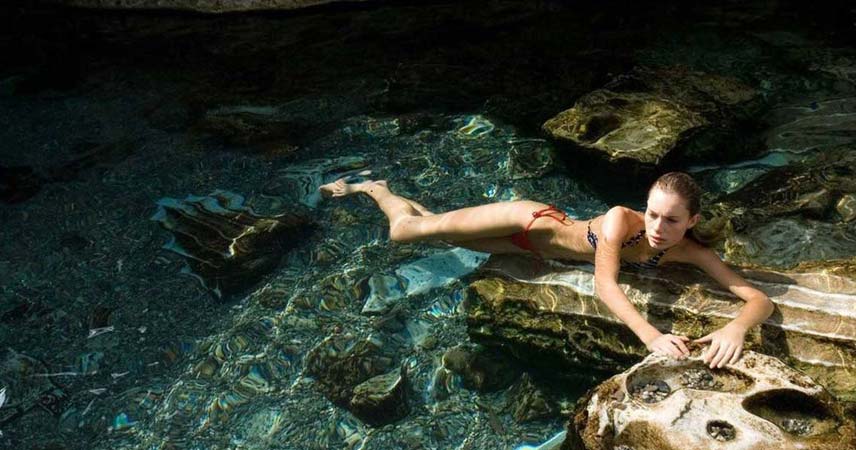 If you are wishing to enjoy the thermal springs, please bring your own swimsuit and a towel during this excursion. In addition, please wear comfortable and light clothes. In Pamukkale there are high temperatures during the summer months. For this reason please bring a hat or sunglasses with you and use a protective sun cream. Finally, if you wish to capture all the fun moments and snap the beautiful natural wonders, do not forget your camera.