Turunc Horse Safari
The Turunc Horse Safari is one of the most relaxing and revitalizing activities you can join in order to explore the countryside around Turunc. This half-day excursion has an approximate duration of 4 hours. Members of our team will drive you to a horse ranch in the countryside. From there, you will start riding your horse and explore the landscape. More precisely, during this horse riding experience, you will have the opportunity to observe the forest, listen to the sounds of nature, enjoy some breath-taking views and release your stress. Orchards, river beds and green valleys are some of the spots that you need to pass through, so get ready for an ultra-exciting, yet revitalizing experience.
In case you wish to join this exploration but never experience horse riding before, there is nothing to worry about. Once you arrive at the horse ranch, professional instructors will welcome you and proceed with an interesting briefing. During this time, the instructors will explain everything you need to know as your first about how to ride and control the horses. Moreover, they will let you know how to behave while riding the horse and which is the proper way to treat and give orders to the horse. Therefore, if this no need for prior experience as everything will be properly explained to you.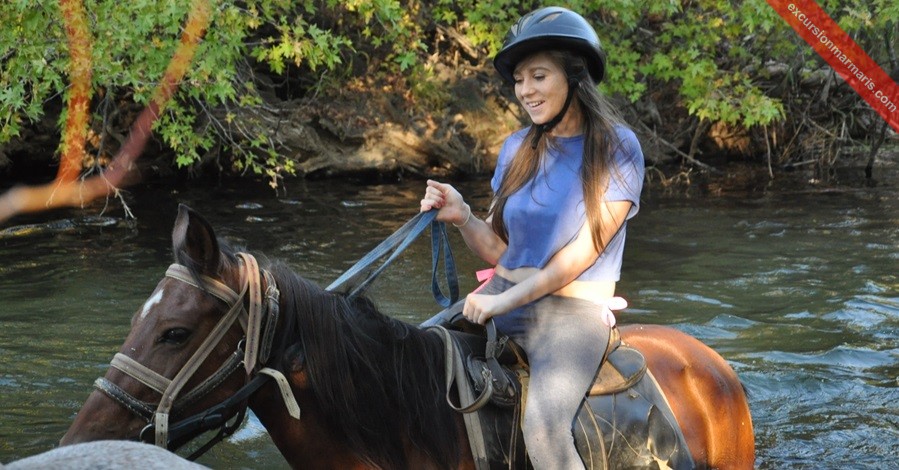 Horse Safari is an absolutely safe activity ideal for people of all ages. Once you arrive at the ranch, the experienced horse riding instructors will explain all the basic procedures that you need to follow during the safari tour. Moreover, they will demonstrate how to use properly and distribute the safety equipment. Feel free to ask anything you want in case you feel uncertain about the safety rules. It must be noted that, during your horse riding session the instructors will accompany you and provide assistance if needed.
Children Friendly Experince
Families with children are also welcome to join this activity. In general, horse riding is characterized as children-friendly. The horses used for the purposes of this exploration are well trained and well behaved especially with the children. It is also important to note that, horse riding is able to offer your kinds a plethora of benefits. Among others, your children learn how to interact with these animals, their body position improves with horse riding and they are also able to initiate multiple positive emotions. Therefore, as you explore the countryside and relax, your children can also have fun.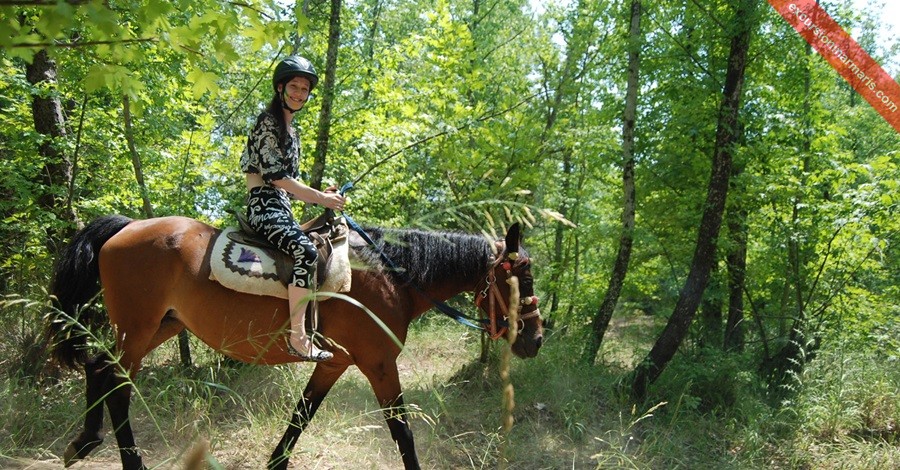 Spend a day away from the crowds and unfold your senses in a beautiful setting that is full of the sounds of nature. This half-day experience ensures a day full of laughter, fun and relaxation with your loved ones. Turunc Horse Safari is ideal for people who wish to explore the countryside with a more laid-back and relaxing activity. It is also the perfect opportunity for those who wish to create long lasting memories and spend some quality time while on holidays. However, for safety reasons, people experiencing physical disabilities and pregnant women are not able to participate.
This experience begins during the morning and has an approximate duration of 4 hours. For your own comfort, a fully air conditioned and modern car will pick you up from your place of accommodation in Turunc. A full insurance and an English speaking tour guide are also included in the price. The package includes also an introductory briefing about horse riding and all the necessary safety equipment. The price includes also 1 hour of horse riding and a transfer service back to Marmaris bus station (At the end of the tour you will be taken to the bus station in Marmaris, where you can catch a dolmus (Public Service Vehicle) back to Turunc). Please note that, the transfer between Marmaris and Turunc, snacks, drinks and other personal expenses are not included in the price.
In order to enjoy the most of this magnificent Horse Safari in Turunc there are certain things you should be aware of. Firstly, please wear comfortable clothes and shoes. In what regards the shoes, avoid sandals or flip flops. Secondly, due to the high temperatures remember to use a sun cream and bring your hat or sunglasses. Finally, do not forget to bring your own camera so that you can snap some nice photos of the landscape and of your loved ones.