Turunc Quad Safari
Quad Safari Tour From Turunc
Among the many activities that are available in Turunc, you can find Quad Safari which is one of the most thrilling and exciting ones. This half-day tour, gives you the opportunity to explore the tranquil setting and the unparalleled beauty of nature. The whole experience lasts for approximately 4 hours during which, you can drive your quad bike in wet, dusty and muddy off-road paths. The driving will offer you adrenaline boosts and excitement. The Quad Safari is also a great alternative way to explore the countryside, listen to the sounds of nature and release the stress and the pressure.
Quad Safari in Turunc is one of those activities that are able to fill you with positive emotions and offer you ultra-fun memories. In case this is your first Quad Safari experience, there is nothing to worry about. Once you arrive at the Quad Safari station, professional instructors will welcome you and proceed with a detailed introductory briefing. More precisely, the instructors will explain everything about driving and controlling the quad bike. Furthermore, they will offer you some time to test drive your bike. Please note that, no prior experience is needed and you there is no need for a driving licence.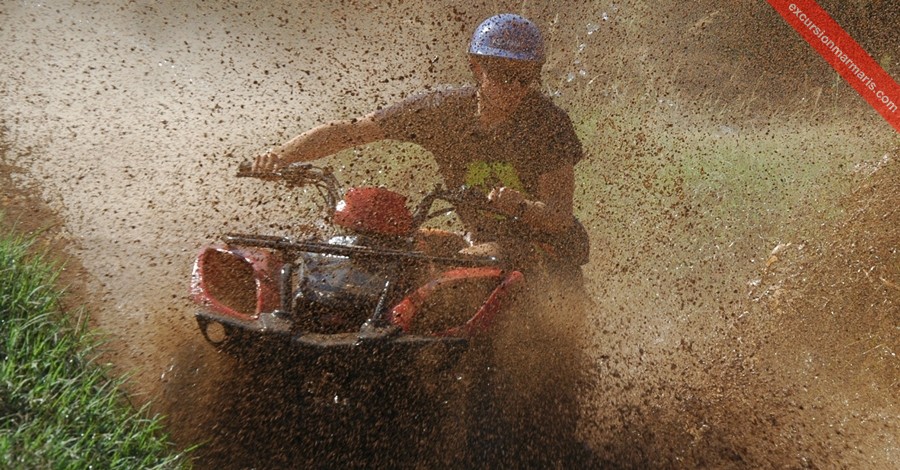 This particular activity can be characterized as safe for all. The quad bikes used during this experience are brand new and well maintain in order to maximize your experience with the highest safety standards. Please also note that once you arrive at the Quad Safari station, the professional instructors will describe all the important safety procedures. They will also demonstrate how to use properly the safety equipment. In an effort to make you feel comfortable during the driving part, the instructors will accompany you and provide assistance in case you need.
Turunc Quad Safari is all about adrenaline and enthusiasm. For this reason, you will drive quad bikes that have powerful engines of 200cc. The bikes are absolutely safe as they meet all the safety standards set by the relevant regulating authorities. For the purposes of this amazing off-road quad safari, you may drive the bike by yourself or carry another person with you, i.e. friends or family member.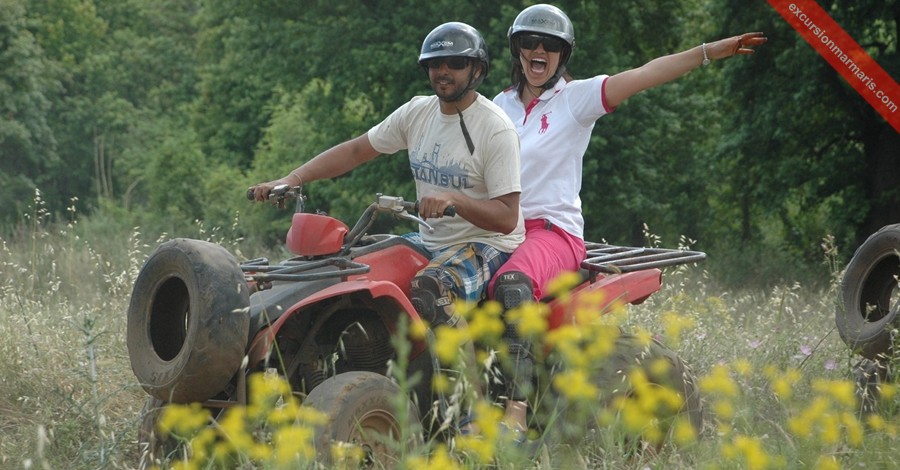 This thrilling experience includes a pick-up service from your place of accommodation in Turunc. On a preschedule time, a professional driver will transfer you towards the Quad Safari station. The price includes also all the safety equipment and an introductory session on how to drive and control the quad bike. A full insurance and an English speaking guide are also included. Please note that, drinks, snacks, personal expenses and professional photos are not included in the price of this package. In addition, return service takes place to Marmaris bus station only.
Join this half-day tour and allow yourself to enjoy some hours full of laughter, fun and excitement. The Quad Safari is ideal for all people who wish to get away from the crowds and explore the countryside with an alternative way. It is also an amazing experience for those wishing to experience some extra adrenaline boosts while on holidays. However, for safety reasons, please note that pregnant women and people with physical disabilities are not allowed to participate. In what regards children, they are able to join but they have to be accompanied by an adult.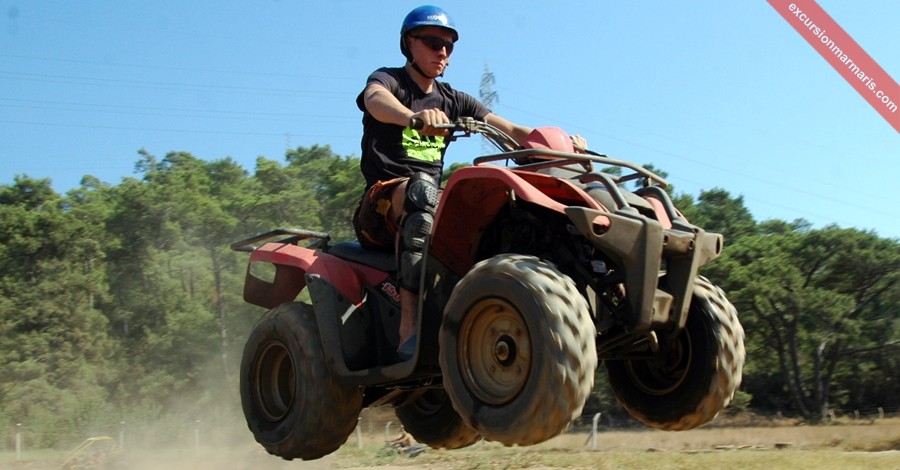 When Can I Do Turunc Quad Safari?
Spending four hours in the incredibly beautiful and charming mountains around Marmaris and Turunc is something that can fill you with positive emotions and give you a sense of revitalization. The excitement will be increasing as you drive in the dusty and wet paths of the mountain. Turunc Quad Safari is available everyday during the summer season and begins during the morning hours. Upon booking, members of our team will contact you to finalize the last details and inform you about the expected pick up time.
In order to enjoy the most of this amazing and ultra-fun activity, please wear comfortable clothes and shoes. In what regards shoes, it is recommended to wear trainers for the driving phase and avoid any flip flops and sandals which are not allowed for safety reasons. As the quad safari takes place in dusty and wet roads, please bring with you a set of dry clothes to change at the end of your driving experience. A sun cream and a hat are also suggested to protect you from the high temperatures.