Turunc Snorkeling Tour
Turunc Snorkelling Tour
is one of the most fascinating, yet relaxing activities you can join while on holidays. This alternative boat trip, allows you to explore the beauty of the underwater world, observe some colourful fishes, and relax away from the crowded atmosphere of Turunc. The Snorkelling Tour is ideal for those people who wish to swim into the crystal clear waters of the sea and enjoy the tranquil landscape.
This full day excursion begins during the morning time. Upon booking, members of our team will inform you about the time that you need to be ready. A comfortable and modern car will pick you up from your place of accommodation in Turunc and drive you to the port.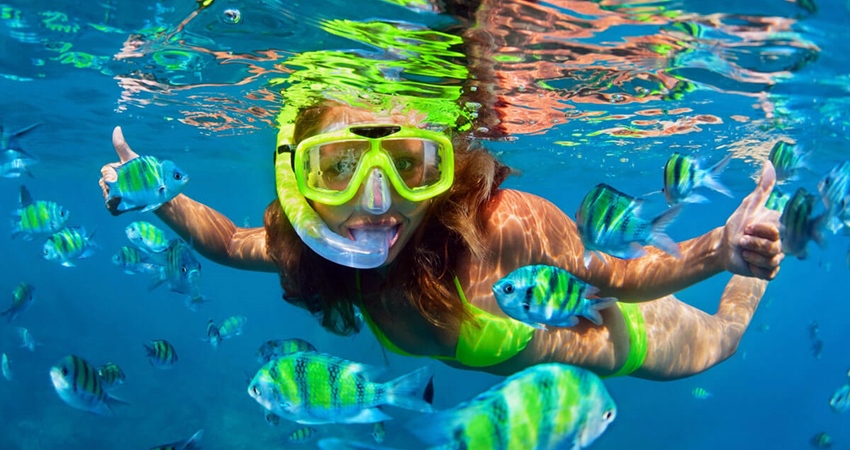 For the purposes of this tour, you will sail with a spacious boat around the coastline of Turunc. The boat is fully equipped with everything you need in order to enjoy every moment of the trip. Moreover, the captain and the crew are able to upgrade your experience and assist you in case you need.
The snorkelling tour is part of a scuba diving excursion. Once you are in the boat, professional instructors will provide interesting information and insights about the snorkelling spots and the safety instructions. Moreover, they will distribute the equipment and demonstrate how to use it properly.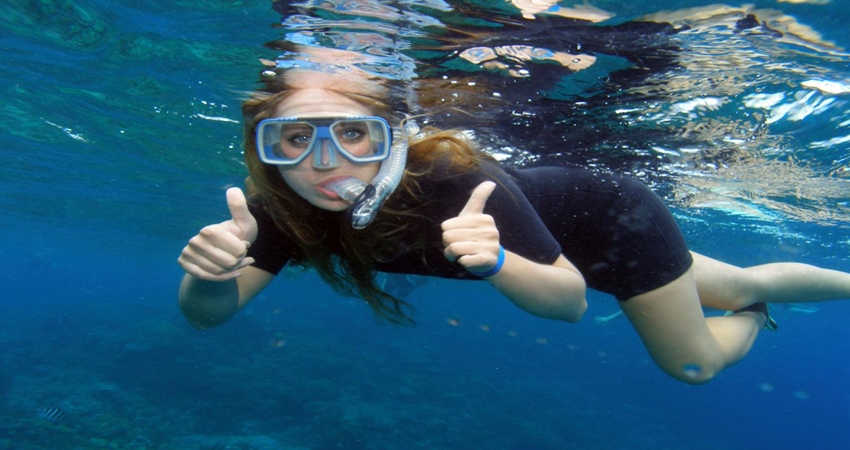 The boat will take you towards the first snorkelling stop where you will have 30 minutes to spend as you wish. With the equipment, you can observe the magnificent and tranquil bottom of the sea. The Mediterranean is known for having an impeccable variety of colourful fishes, reefs and shipwrecks. During this time, you may also swim and have some fun moments with your friends or family. After spending some time there, the boat will sail towards the second snorkelling spot, where you can enjoy another 30 minutes in the sea
By the end of the first stop, as the boat sails, the crew will serve you a mouth-watering and freshly-made lunch aboard. This meal will give you the necessary energy needed to continue with the snorkelling tour. After the lunch, you may relax and sunbathe on the deck.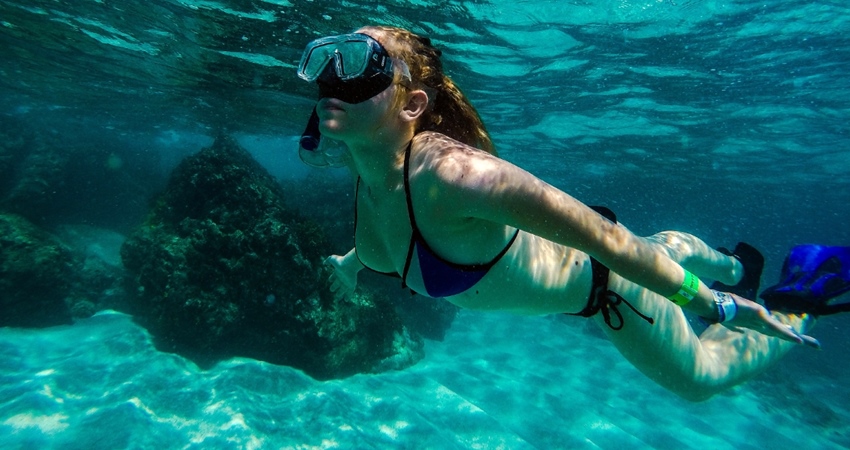 When your last session of snorkelling is over, the boat will sail back to Turunc. At the pier, a fully air conditioned and comfortable car will be waiting. Our drivr will take you the closest bus stop, where you can catch a dolmus back to Turunc. Please remember that the price covers one way transfer from Turunc to Marmaris. At the end of the tour you will be taken to the bus station in Marmaris, where you can catch a dolmus (Public Service Vehicle) back to Turunc.