Is Marmaris Turkey A Safe Place
hide
Is Marmaris Turkey Safe in 2022
When choosing a holiday destination or when planning your ideal holidays, there is one specific element that needs to be addressed, that is safety. It is true that everyone wants to enjoy holidays without any worries while spending some fun and relaxing moments with friends or family. Well, if your the question is IS IT SAFE TO TRAVEL TO MARMARIS ? then be sure that you will have you holiday in the safest place in Turkey! The city is one of the most frequently chosen destinations for the locals and one of the most popular resorts in the region when it comes to foreigner visitors. Every year, Marmaris receives millions of people wishing to spend their holidays in a relaxing setting, swim into the crystal clear waters of the Aegean Sea and unfold the impeccable Turkish tradition and history.
Although the year 2022 might not have started right for the great majority of the popular Mediterranean destinations, Marmaris is still considered a safe place to visit. The list of factors contributing to this success can be non-exhaustive. In this article we present some of the key factors making Marmaris a safe place to visit and a dream destination. Solo travellers, couples, groups of youngsters and families are welcome to enjoy to serenity and peacefulness of this popular summer destination and create some long lasting memories.
Is Marmaris Safe to Travel
In addressing security while on holidays and when claiming that a destination is safe, one should take into consideration the crime rates of an area. In Marmaris, get ready to be impressed as these rates are really low. More specifically, the city demonstrates rates that are almost close to zero as it is mainly a summer tourist resort and during the winter months the great majority of businesses and other facilities are closed. Of course, as in every other city in the world, visitors should be aware of minor crimes, mainly street crimes. Having a small amount of cash money with you, not wearing a lot of expensive and precious items, and be careful not leaving your personal items unattended are some of the best things you can do to protect yourself. In any other case, there is nothing to worry about when in Marmaris. This is because there is police presence in the main streets of the city centre and locals are really willing to assist you.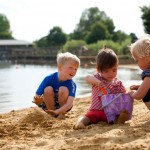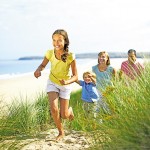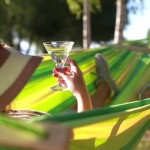 Is Marmaris safe for British tourists
A great percentage of holiday makers in Marmaris are British and that is surely not a coincidence. This charming, yet cosmopolitan summer resort provides the ground for memorable, joyful, relaxing and safe holidays. There are numerous reasons explaining the "safe" status that the city has. Turkish hospitality, low crime rates and no reported Covid-19 cases are among the most important ones. Especially in what regards the British tourists, there is an additional reason to feel safe while in Marmaris.
Every year the Foreign and Commonwealth Office (FCO) issues statements regarding holiday destinations around the world, that are characterized as safe for the British tourists or not. According to the abovementioned, the Turkish coastal resorts such as Marmaris are and remain safe for vacationers. As already mentioned, Marmaris achieved to stay away from any Isis or terrorist activities. In fact, Marmaris remained away from such activities for at least the last 10 years. In turn, the FCO confirms that by stating that coastal resorts, such as Marmaris, do not appear to be significantly affected by terrorist actions. Therefore, British tourist can feel comfortable to enjoy their stay in Marmaris and relax in the beautiful backdrop of the Aegean Sea. Marmaris can be the ideal safe destination for British families, solo travellers and groups of youngsters.
Is Marmaris Safe For Tourists
When it comes to the local people, the infamous Turkish hospitality you surely make you feel comfortable, safe, and just like home. Being one of the core elements of the country's culture and tradition, hospitality is expressed with a variety of ways. Get ready to observe the warmth and the smiles of the locals, their willingness to assist and guide you, as well as their desire to protect and warn you in case they notice that you are not safe. Therefore, the general atmosphere that the city of Marmaris has is ready to make your vacations memorable by combining the ultimate joy with the highest possible safety.
In answering whether Marmaris is a safe destination for 2022, we should also mention the current situation and the developments taking place in regards to Covid-19. The city of Marmaris proudly has zero reported cases of Covid-19. Of course preventive and protective measures were imposed in an effort to maintain this state and authorities had an immediate response in protecting the tourism industry. Therefore, if you are seeking for a destination in the Aegean Sea where you can enjoy the Mediterranean sun safely, Marmaris is definitely an option. The flawless cosmopolitan atmosphere of Marmaris, as well as its ultra-relaxing and exciting setting is waiting to welcome you again and give you the much-needed holidays that you are looking for.
Is Marmaris Safe To Go On Holiday
Another interesting point that needs to be addressed is that Marmaris achieved to stay untouched by the Syrian conflict. In fact, Syrian boarders are 700km away from this beautiful summer resort. Although the country shares boarders with Syria and receives refugees who are trying to escape the internal conflicts, in Marmaris there is nothing to remind you of that. Spend your holidays in a safe and peaceful summer resort without having to worry about anything. In recent years, Marmaris receives millions of visitors from all around the world wishing to unfold its natural beauty, explore its culture and enjoy the upgraded tourist services. Just like every previous year, Marmaris is still a top destination for 2021.
Last but not least, the factor making Marmaris the ultimate heaven on earth for all, locals and foreigners. During the last decade, there are zero reported cases of terrorist or Isis actions.It is true that the recent developments in the broader region have putted under consideration many popular destinations. However, this is not the case for Marmaris. This beautiful seaside city can offer you exceptional vacations like no other. This is one reason explaining the popularity of Marmaris and the family-friendly character that has. Without any doubt, the city of Marmaris is one of the safest destinations for 2021 and it has everything you need to swift the stress away, relax your mind and pumper your needs.
Are there any covid 19 cases in Marmaris
Holidays in Marmaris can be seen as the ideal escape from the current situation that the world is facing. The challenges resulted from the Covid-19 has put the world into a new state as many countries close their boarders and pause the whole tourism industry. Unlike the great majority of the popular European summer destinations, Marmaris achieved to maintain a safe environment as no cases of Covid-19 have been reported. By implementing strict hygiene and safety measures, the city is ready to welcome again both, foreigners and locals for memorable and fun holidays. Take a break from the stress and send the pressure away by visiting Marmaris, a safe, yet beautiful Turkish seaside resort.
Are there any terrorist activities in Marmaris
It is clearly not a coincidence that Marmaris is named one of the most popular summer destinations not only in the country, but in the region in general. Except from offering everything a traveller can possibly imagine, Marmaris combines also other important factors contributing to this success. Enjoying holidays in a safe place is the number one priority for many visitors either families, groups of friends or solo travellers. With this respect, Marmarisremained safe even from terrorist activities. It is important to note that during the last decade there is no reported terrorist activity in the area. This is the reason explaining the high popularity of Marmaris in families choosing to spend their holidays in the peaceful and tranquil setting of the area.
Are there any Isis terrorist actions in Marmaris
In addressing how safe Marmaris is, one should also take into consideration that the city stayed away from any Isis terrorist actions as well. Forming one of the most trending challenges in the broader geographical region, this particular threat let Marmaris untouched. Therefore, during your stay in Marmaristhere is nothing to worry about as the city is ready to offer you ultra-exciting, extravagant, pleasurable and memorable vacations. Vibrant city squares, laid back and unspoiled beaches, a bustling and crowded city centre, and charming countryside villages are some of the locations you can safely visit without having to worry about the crowds and your safety.
Marmaris has got the lowest crime rate in Turkey as a holiday resort
Plan your dream vacations and set yourself free to swift the stress away and enjoy days full of joy and laughter. In Marmaris this is even easier as the city proudly holds the lowest crime rates in the country. As a frequently-chosen summer destination for both, locals and foreigners, authorities in Marmaris aim in offering a safe and peaceful experience to all visitors. There is police presence throughout the city enabling you to enjoy every activity without worrying about anything. Moreover, locals are willing to help and assist you in case there is a doubt moment. Of course you should always be aware of the threats and for this reason, hotels and tour operators provide important information about minor street crimes and/or frauds. Overall, Marmaris is characterized as a safe destination where you can enjoy equally days and nights even if you are a solo traveller.
Syrian boarders are 700km away from Marmaris
During recent years, the situation in Syria arisen as a regional and international problem in respect to the internal conflicts resulting to the influxes of immigrants and refugees. As a neighbouring country, Turkey is involved in the peace keeping operations and as a country receiving the refugees. Syrian boarders however are 700km away from Marmaris, thus, there is nothingto disturb your vacations. Spend playful moments in the waters of the Aegean Sea, explore the countryside and feel the real vibes of Marmaris' nightlife with the maximum possible safety. After all, holidays are all about enjoying moments and relaxing away from the ordinary. Marmaris will offer you just that, a tranquil setting full of relaxation, fun and entertainment.
Turkish hospitality will makeyou feel safe and at home during your stay in Marmaris
They say there is no better and safer place than home…unless you are in Marmaris! Throughout the years, people visiting this charming and vibrant seaside resort in Turkey, are able to experience the concept of hospitality at its finest. Not only because of the incredible upgraded services that the city offers, but also due to the locals' ability to make you feel like home and adapt to any circumstances so as to make you feel comfortable. The concept of hospitality is a core element in the Turkish tradition and culture. During your stay in Marmaris get ready to feel the warmth of the people, to observe their smiles and experience their kindness as they are ready to provide assistance in making your holidays fun, smooth and pleasurable. The whole friendly and welcoming atmosphere is something that definitely makes visitors to feel safe and secured. After all, it is surely not a coincidence that people keep on returning to Marmaris for their holidays.