Where to Exchange Money in Marmaris? Which currency is better to take in Marmaris? What's more profitable to take with you, sterling or lira? Such questions often arise for tourists visiting the city for the first time. Marmaris in the summer season is opening its doors to many people and nations, and hence problems with currency exchange from tourists will not arise. Arriving at the resort with cash in euros, dollars or British pounds, every tourist will sooner or later face the need to exchange a certain amount into the local currency – the Turkish Lira.
Currency Exchange in Marmaris on the Turkish lira can be done almost anywhere: at the reception of the hotel, in exchange offices, local banks or post offices.
Money Exchange Marmaris
The most popular and common ways to exchange Turkish Lira – exchange money at exchange offices. These Exchange Offices are marked in large letters "Change Office" and finding them will not be difficult. Their advantage is a convenient work schedule, these shops work from early morning until late at night seven days a week.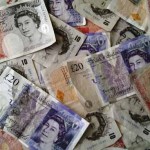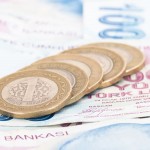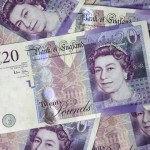 Exchange Money Marmaris
Pay attention when exchanging currency in Marmaris
It should be taken into account, even if does not guarantee the exchange board infront of these shops clearly indicate the exchange rate is that a tourist will get into the hands of the said amount. Often there are established all sorts of hidden commissions, taxes or additional restrictions in the exchange amounts. Therefore, ordering a currency exchange in Marmaris, should clearly specify how much money you will receive in your hands. Do not forget that many shops Marmaris in order to attract tourists display the selling rates infront of their shops.
Exchange Sterling in Marmaris
Many exchange offices accept the British Pounds (Sterling), as the rates are always rising it is a good idea to keep Sterling with you to Turkey.
Exchange at Banks
The most favorable exchange rate is in the bank. This option is the most favorable exchange, but not the most comfortable. Banks are working six days a week from 10:00 to 17:00 but there is will always a queue to wait for.

Currency Exchange stores in Marmaris
Many large stores, pay for purchases in sterling, dollars or euros, you can get change in Turkish lira. The exchange rate is set by each store individually, but, often, to attract more customers, stores set a good exchange rate.
Currency exchange at the post office in Marmaris
The most convenient and profitable to exchange sterling for Turkish lira can be in the Turkish post offices. In Marmaris four post office, they can easily find the signs abbreviations PTT on a bright yellow background. Currency exchange is done without additional fees at the rate indicated on the display inside these shops. The disadvantage here is the rigorous schedule of post offices (usually from 9-00 to 17-00) and the availability of the weekend. in this case the currency exchange is necessary to plan in advance.
Currency Exchange With Us
For the customers of Marmaris Travel we use exchange rates of the national Bank of Turkey for sterling, dollars and euros. More information can be obtained from our guides at the meeting.