Marmaris to Pamukkale Tours
Cleopatra's Pool in Pamukkale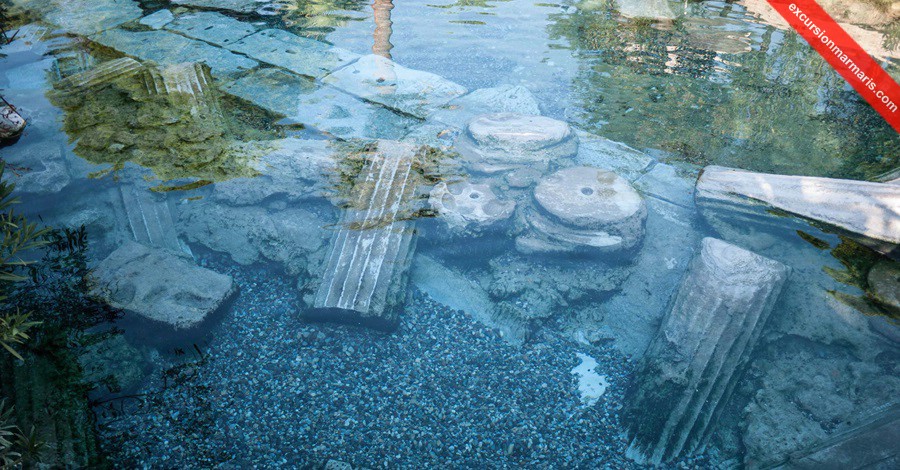 Cleopatra's Pool near Pamukkale is open all the year round and visitors are allowed to swim here. The water in this pool has some medicinal properties and is believed to cure some diseases.
Comfortable Bus Journey from Marmaris to Pamukkale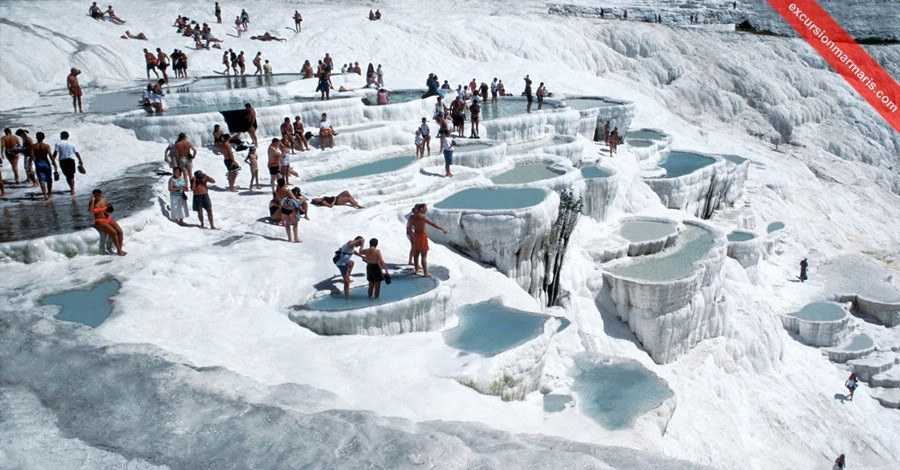 Pamukkale is 210 km from Marmaris and we take you there in a comfortable bus journey which lasts just for about 3 hours. The traffic on the freeways is not so busy and you will enjoy this comfortable and joyful road trip as well.
Calcium Cliffs of Pamukkale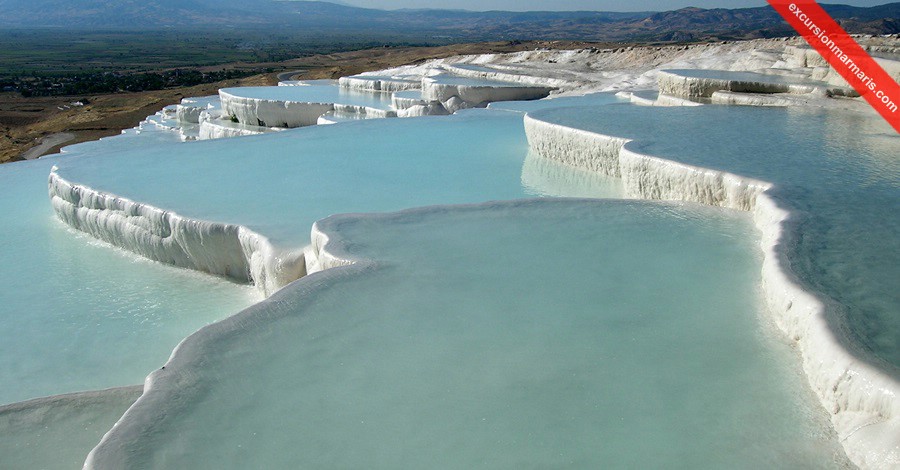 Pamukkale has huge stalactites, mineral baths, cascades, cataracts and basins that give a characteristic appearance to the mountain. Thermal hot springs flow down the calcium cliffs, adding more beauty to this place.