Marmaris Atlantis Waterpark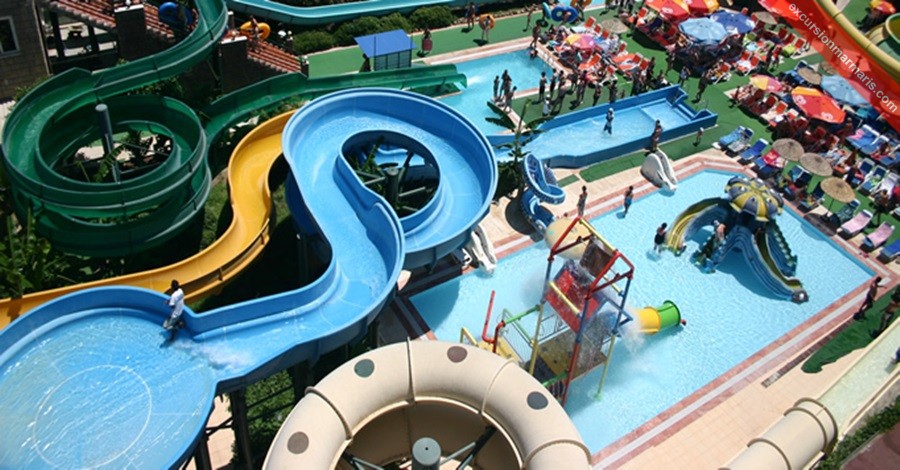 Atlantis Waterpark in Marmaris may be smaller in size, but there is no dearth of fun and excitement here. You will love the sheer adventure and entertainment at this place. You can get an arm band to get in and out within the day you are visiting here.
Kids love Atlantis Waterpark in Marmaris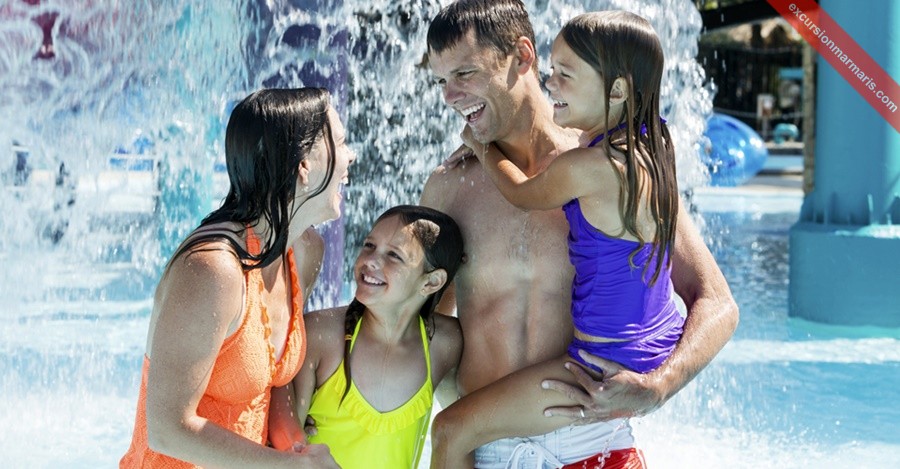 Atlantis Waterpark in Marmaris has the most interesting water slides, fun rides, and water pool with wave simulations, snack bar and other exciting attractions that are sure to keep your kids happy throughout the day they are here!
Free Shuttle bus to Atlantis Waterpark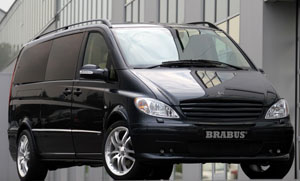 We arrange for a free shuttle service from and back to your hotel in Marmaris, which operate in a convenient and comfortable way as it should be. Since the service is included within our tour plan; you need not shell out any extra bugs for availing this facility.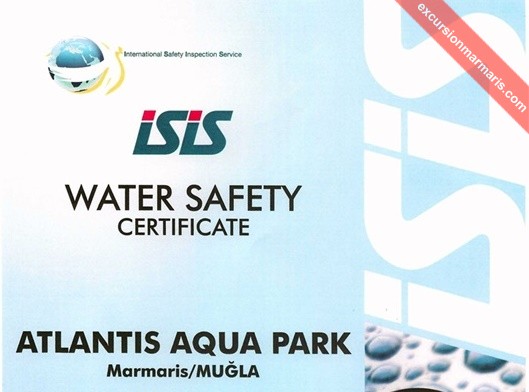 Water system, swimming pools, storage tanks are inspected to control water born diseases and water safety verified monthly in Marmaris Atlantis Waterpark.
Food & Beverages Safety Certificate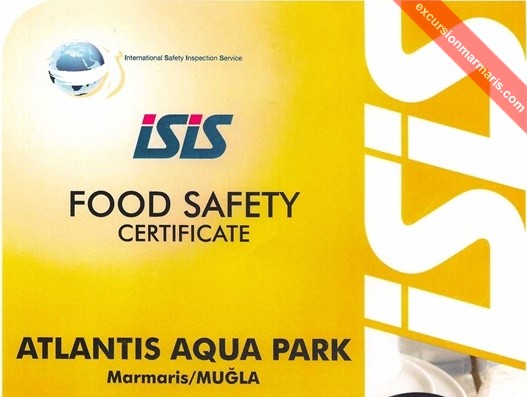 Food production areas, kitchens, storages, service & bars are inspected and verified monthly in our waterpark.