Mugla Street Market from Marmaris
The city of Mugla is characterized as the city where time stopped. It is located at the Aegean region of the country and showcases a unique and impeccable beauty and charm. Many people choose to visit this picturesque city for a plethora of reasons. Mugla has a surprisingly interesting history and a worth-exploring culture. With narrow streets filled with imposing typical buildings and welcoming people, it is not a coincidence that Mugla is listed among the top popular destinations around Turkey.
Distance between Marmaris and Mugla
The Mugla Market tour from Marmaris invites people to explore the city centre of Mugla and experience the warmth of the local people by visiting the infamous bazaar that takes place there. For the purposes of this tour, a comfortable and fully air conditioned vehicle will pick you up from your hotel. Mugla is not really far away as the road trip between the two cities lasts for approximately 1 hour. The English-speaking driver will make sure that you will have a safe and enjoyable road trip, during which you may observe several villages, cities and beautiful landscapes.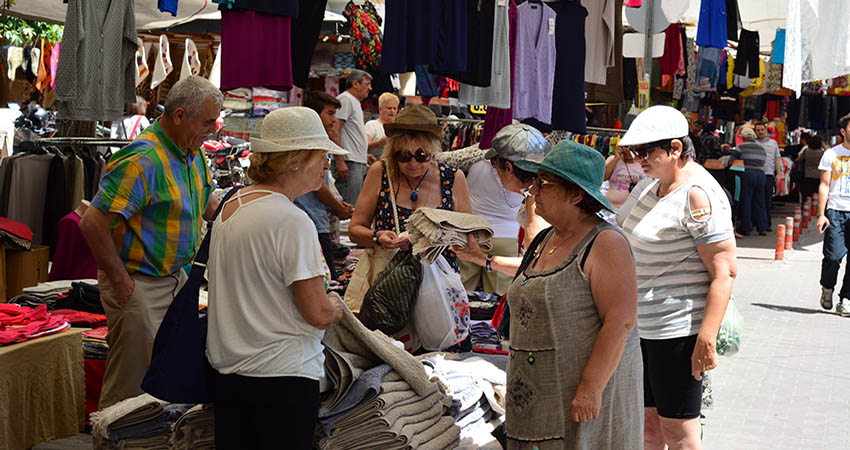 By the moment you arrive in the city of Mugla, you will have 3 hours of free time. During this time, you will be free to explore the local market as you wish and enjoy some time according to your interests. The local market in Mugla is famous for the variety of items one can find. More specifically, there are multiple shops and small stalls packed one next to the other selling everything one can even imagine. Among the most common things one can observe at Mugla Market are clothes, shoes, jewellery, food and local delicacies, souvenirs and handcrafts. Take this opportunity to purchase some nice souvenirs to take back home for your loved ones. However, do not forget to exercise your bargaining skills when shopping, as sellers are famous for this practise.
Bazaar form one of the most important aspects of the Turkish culture and holiday makers are able to find them on a daily basis all around the country. In fact, this tradition managed to survive through the ages and showcases an increased popularity among both, locals and foreigners. The vibrant and cosmopolitan atmosphere that they have, along with the multiple small stalls and shops compose a worth exploring and unique setting. Except from an alternative form of cultural exploration, bazaars are great places to purchase some interesting items, souvenirs, food and clothes.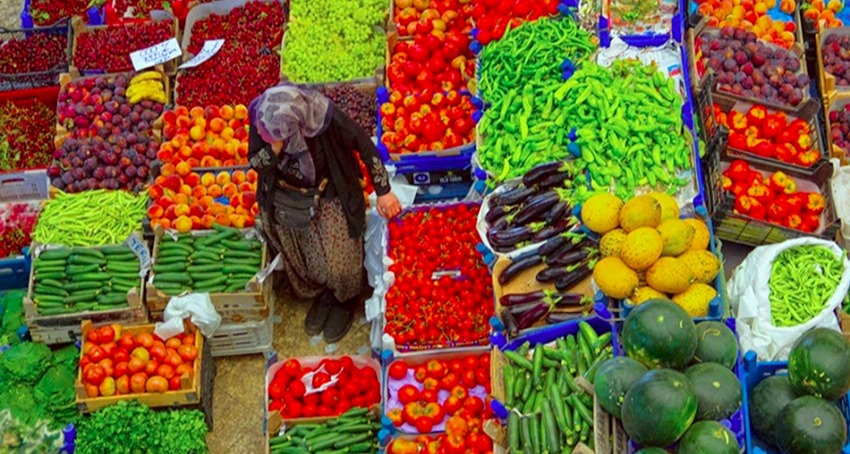 The city of Mugla has its characteristic culinary tradition, as every other city in Turkey. Therefore, during this tour, you may grab the opportunity to taste some local recipes and delicacies. Those who are interested in exploring the typical recipes will be able to find multiple cosy local restaurants around the market. These restaurants are famous for their nice, simple and relaxed atmosphere so they are the perfect options for a relaxing meal or snack. Alternatively, you may also try the delicious and mouth-watering street food in the market. There are stalls selling typical ingredients, fruits, vegetables and delicacies where you can purchase and taste the variety of flavours that is being used. Also, there are small stalls selling ready food options, which offer a truly unique and delicious street food experience.
The Mugla Market tour from Marmaris is an incredible full-day excursion that is ideal for people of all ages. There are no special restrictions regarding participation. In general, this tour is ideal for people who wish to visit another city during their holidays and experience a different atmosphere. It is also the perfect option for those who wish to proceed with an alternative, yet fun cultural exploration. The Mugla Market Tour is also a family-friendly activity.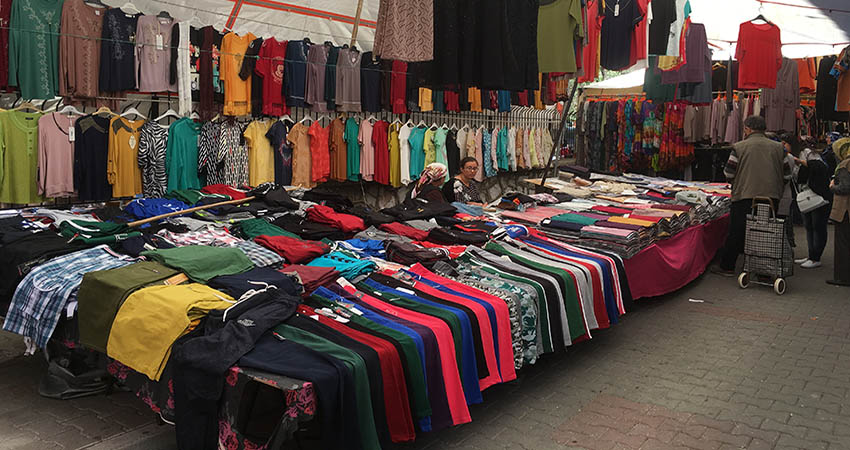 This 7-hour excursion towards Mugla market ensures a day full of fun, excitement and laughter. It takes place every Thursday and departure from Marmaris is scheduled during the morning. For your own comfort, a two-way transfer service from and to your hotel in Marmaris is included in the price. In addition, the price includes a full insurance and an English-speaking tour guide. Please note that, food, drinks, extra activities in Mugla and other personal expenses are not included in the price.
An interesting aspect of the road trip is that, participants will be able to enjoy incredible views over the Gokova valley and the Gulf of Gokova. The road trip includes few short stops in order to give you the opportunity to enjoy the views and take some photos.
In order to enjoy the most of this tour, it is important to bring a sun cream, a hat or sunglasses due to the high temperatures that the area has during the summer months. In addition, to not forget to bring cash, as it may be tricky to use cards. Finally, do bring your camera to snap some beautiful photos during this excursion.
Departure :
Pick up from your Hotel
Duration:
7 Hours (Full Day Tour)
3 Hours free time in Mugla Street Market
A Pick-up and Drop-back service
English Speaking Driver
Full insurance
Food
Drinks
Personal Expenditures
Marmaris Mugla Market Tour Price
Marmaris Mugla market tour starts in the beginning of March and organized regularly every day until the last days of October.
| | | |
| --- | --- | --- |
| Adult | 10 £ | 01.03.2020 – 31.10.2020 |
| Child (7-12) | 5 £ | 01.03.2020 – 31.10.2020 |
| Infant (0-6) | Free | 01.03.2020 – 31.10.2020 |