Turunc Turkish Bath
The ritual begins with a session in the hot room. This room is full of marbles where you can relax and enjoy the high temperature and the steams. During this phase, the steams prepare you by opening the pores of your skin. In addition you start to sweat and release the toxins. After spending some time there, a professional therapist will offer you a rejuvenating full body scrub and remove all the dead cells of your skin. By the end of the scrubbing, you will enter the cold room. There, the therapist will cover your body with soap and a foam massage follows. The experience continues with an ultra-relaxing oil massage during which your muscles relax and release the pressure.
This activity is available on everyday during the summer season from Turunc. Therefore, feel free to choose any day that suits you the most and pumper yourself. In general, Turkish bath experience is recommended during the first days of your holidays. This is because the full body scrub makes your skin healthier and softer to receive a smoother tan. In any case, Turkish bath is such an amazing experience to enjoy even during the last days of your holidays as it gives you the necessary relaxation and energy needed to return back home.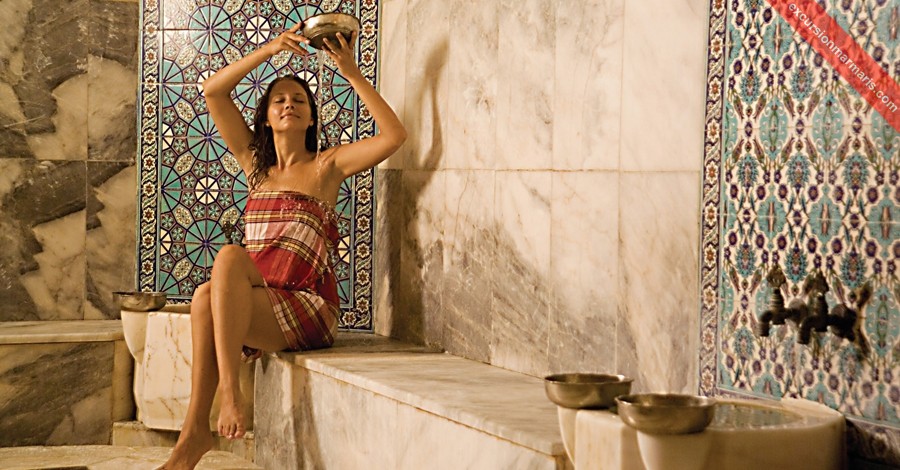 For your own maximum comfort, a fully air conditioned and modern car will pick you up from your place of accommodation in Turunc on a prescheduled time. The price includes a sauna service, a full body scrub, foam and an oil massage. In addition, full insurance for the whole duration of the activity is also included. Please note that, food, drinks, tips, extra spa services and other personal expenses are not included in the price. In addition, please note that the return transfer takes you to Marmaris bus station where you need to catch a bus by yourself and return to Turunc.
Join this lavishing and exclusive experience and allow yourself to relax while exploring interesting cultural features from the Ottoman era. At the hamam, except from the infamous Turkish bath experience, you may also find a plethora of other services. These include among others, facial and body treatments. If you are interested, by the end of the Turkish bath, you may enjoy some more spa-like services and give yourself an extra boost. Please note that, these services come at an extra price.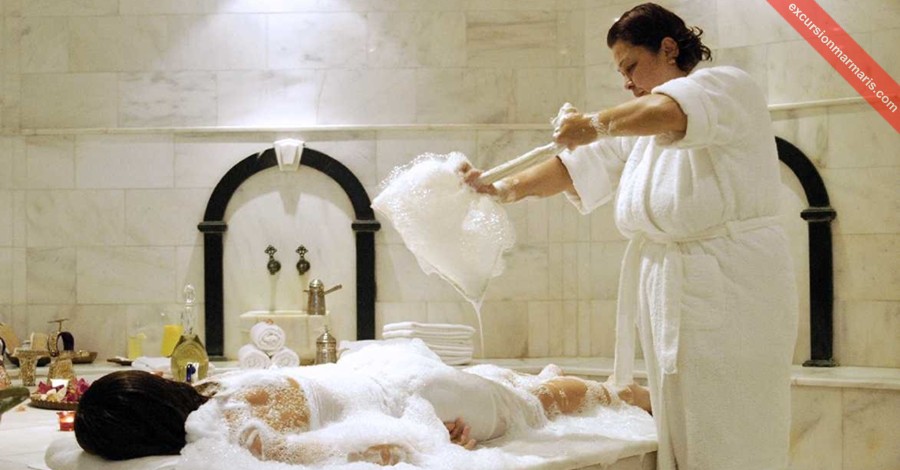 Turunc Turkish Bath
allows you to spend a day away from the crowds and enjoy upgraded services for yourself. This experience is ideal for people of all ages. It can also be characterized as family friendly as children are also able to enjoy the spa-like treatments and have some fun. However, for safety reasons, people experiencing asthma and pregnant women are ton allowed to participate.
It is important to bring your own swimsuit for the purposes of this experience. Please avoid jewelleries and other precious items. In any case, you will be given a personal locker to store your personal items. If you wish, you can also bring your camera to snap some nice photos.